Historically, meta-search providers have always worked with cost-per-click advertising. We are now also able to offer you access to Google and Trivago's acquisition-based cost models.
We are offering you an opportunity to be present online on both platforms and to have your direct booking option listed alongside the options offered by the OTAs. The "cost-per-acquisition" (CPA) model means that you pay only when you get a booking. Use this opportunity to strengthen your online sales via our partners Google and Trivago and generate more direct bookings.
Based on feedback from our customers, it became apparent that there are still many questions that are yet to be answered on the topic of meta-searches and the various pricing models, so we have collated these frequently asked questions about meta-searches in general and the new cost-per-acquisition (CPA) model in particular for you here – it should give you a better idea of where things stand.
FAQ:
What exactly is the cost-per-acquisition model (CPA)?
Under the cost-per-acquisition model you agree to pay a certain percentage of the booking value to each platform via Hotel-Spider. Based on this percentage, the meta-search providers will offer direct booking via your booking engine alongside the OTAs' offers. Trivago and Google will redirect potentially interested guests to your Spider-Booking booking engine with no pay-per-click costs. Once a reservation has been made, Hotel-Spider will bill you for the agreed percentage.
What is the difference between a meta-search provider and an OTA?
With classical OTAs, you pay the partner organization a percentage commission for the marketing it does for you and for selling your rooms. Meta-search engines compare options for the same product from different providers. An OTA works on the principle that every guest is their guest. The meta-search providers guide the guest to your direct booking tool – there is no communication with your guests and they have no direct relationship with them.
What is the difference between the CPA model und commissions such as those with OTAs?
With an OTA commission, you don't pay until the guest has checked out; in the event of a cancellation or a no-show, it costs you nothing. The meta-search channels are now working with an acquisition model whereby the amount payable for the advertising and for transferring the guest is payable as soon as the booking is made, whether the customer actually turns up or not.
Why is there no commission model with the meta-search providers?
The reason for this is that the meta-search providers have historically worked on methods based on pay-per-click. These platforms are now refining their approach as a result of market pressure and the expectations of the industry; they are now offering the CPA model, but they are very likely to develop their models in the near future.
What will a booking via Google cost me?
As a general rule, you yourself can choose what a Google booking will cost: you can currently select from 8%, 10%, 12%, and 14% options.
Google's system will position your advertisement based on how much you and your competitors (the OTAs) are willing to pay. Google will still calculate a click amount to compare all the offers. With the CPA model, however, Google calculates this amount based on the % sum you are willing to pay, your average prices, and the conversion rate of your booking engine. The more you are willing to pay Google under this model, the better positioned you and your hotel will be. The important thing here is always to feature in the top 3 –5 results.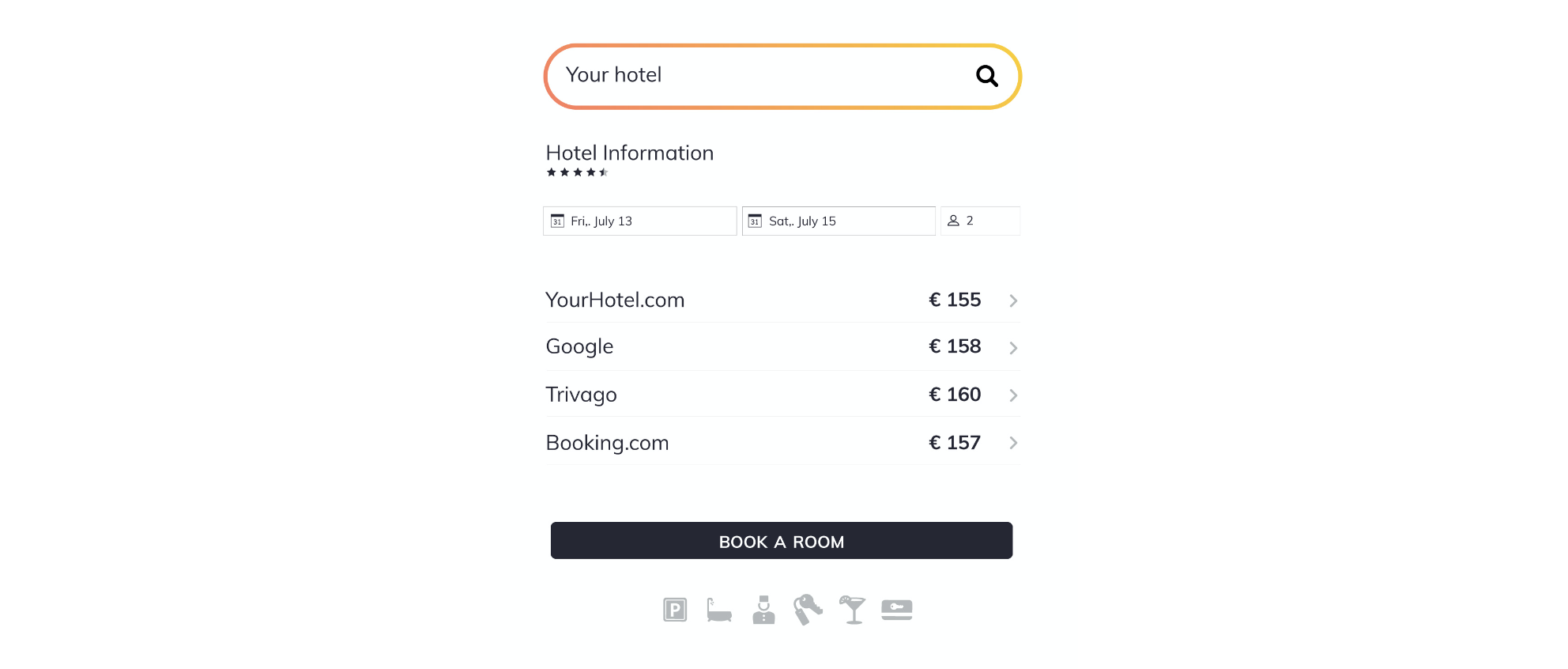 What will a booking via Trivago cost me?
With Trivago, you currently have the choice of paying 8% or 10% for a booking. Just as with Google, a click price is calculated by the algorithm for Trivago to determine your position in comparison with the other parties advertising.
In which geographical areas are links provided for the adverts?
The Trivago adverts are currently limited to guests from Germany, Austria and Switzerland, while advertising on Google is online internationally.
What advantages will I have if I advertise a direct booking for my hotel with the meta-search providers?
Google and Trivago have a very high volume of highly relevant visitors. Your advertisement will only be visible if a customer searches for your region or your hotel specifically – so these will be targeted, to suitable visitors. As soon as you are bookable via an OTA, your presence on the meta-search platforms is a given, so why not position your direct booking to pick up guests where they are to be found?

Why should I work with the CPA model?
The great advantage of the CPA model is that you can be online with these highly relevant providers very easily and in a risk-free manner. Because the link operates via us, it requires minimal time and effort from you. The acquisition-based model means that you have no pay-per-click advertising costs – you only pay when a booking is made. Because the CPA model is very much like a commission, the costs are thus easy to compare with other platforms. You can choose what percentage you wish to offer. To be flexible, you can simply begin with a low percentage and then raise it later when you want more bookings via the partners.
Why is Hotel-Spider acting as an agency, and why aren't the agreements made directly with "Google" or "Trivago"?
Trivago and Google both wish to attract more hotel customers but don't have the resources to collaborate with individual hotels. You can already manage your content yourself and also switch to pay-per-click advertising on both platforms right now. They are offering the new pricing models to reduce time, effort, and risk only via a partner, rather than directly to hotels – so Hotel-Spider can represent you and your hotel, and functions like an agency. You can thus continue to work with your reliable partner via Hotel-Spider and minimize your costs and effort.
What effect does the percentage gradation of the commissions have?
This allows you to pursue an optimized strategy when determining the amount you are willing to pay for direct bookings. If you reduce the commission, the deals you are offering in the auction will be lowered (in the order of results displayed) and you may achieve fewer bookings. If you increase the commission offered to lift your deals in the auction, it may in turn result in more bookings.
Can I change the percentage I am offering at any time?
The percentage can normally by adjusted on a monthly basis. We won't make any changes during the first three months so we can evaluate clear-cut data. Working from the data from the first three months, we can determine if raising or lowering the percentage will be a good move. Analysis is very difficult if the amount is constantly altered, and this is why the percentage can't be changed during the first three months. After that, changes can be made on a monthly basis. This will give you more flexibility than with OTAs, as changes in commission rates are generally not possible with them
Why must commissions still be paid for cancellations?
This is part and parcel of the CPA model and can't be changed at the moment. The meta-search platforms don't influence the overall booking experience and are thus no taking on any of the risk. There is a very good chance that this will change in the future, however.
How can I reduce the risk of cancellations?
As with all booking platforms, you can of course define your cancellation policy yourself for Google and Trivago reservations as well. You can thus reduce your risk of a cancellation if you only offer non-refundable options, but, as with all online bookings, this will have negative consequences for your conversion ratio and you may thus achieve fewer bookings.
How can I check up on conversions and visitors to my booking engine?
The Spider-Booking booking engine used for meta-search bookings provides a whole host of different options for examining customer behavior: Google Tag Manager, Analytics, or a global site tag are all free tools that you can integrate simply and easily. You'll find more details about this here:
https://hotel-spider.zendesk.com/hc/de/articles/360021719679-Spider-Booking-Conversion-Tracking-Generell
Do I have to sign a separate contract with Hotel-Spider?
No, the meta-search offer is included in our normal contract; we will need a confirmation email from you with the percentage you are willing to offer and confirmation that you have understood the CPA model and are aware of the risks.
How can I stop advertising with Trivago and Google?
There is no notice period at all for the meta-search CPA offer. You can inform us by email that you no longer wish to have the deals you are offering online. We will deactivate the offer and confirm this you by return of email. Any outstanding amounts will of course still be due after cancellation.
You will find more details about meta-searches on our website:
https://www.hotel-spider.com/en/solutions/meta
The latest videos about Google and Trivago are available here: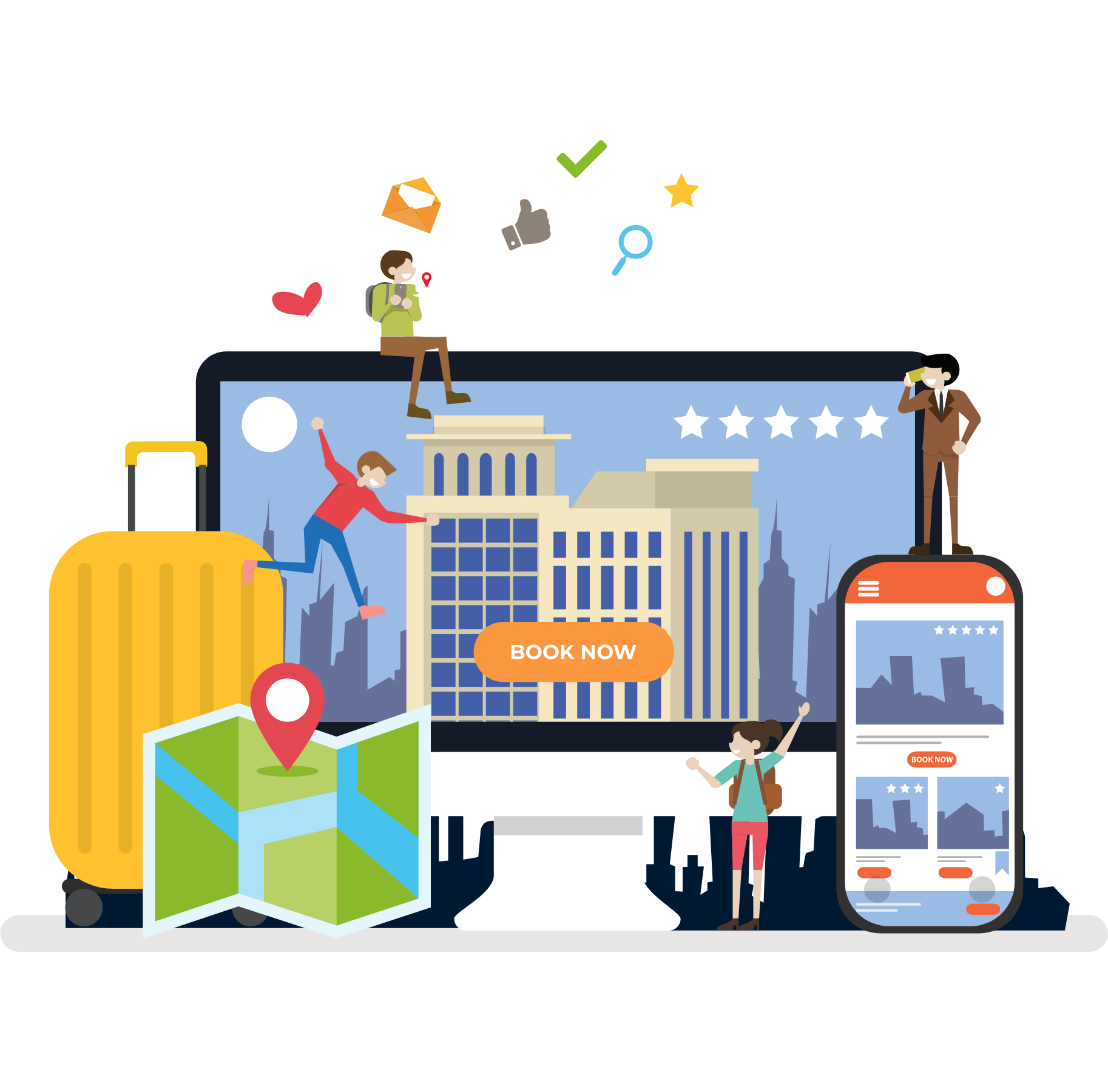 Digitalization of the hotel industry has been steadily advancing in the DACH region of late, and recent events, including the Coronavirus pandemic and changes in travelers' expectations, have rapidly accelerated this trend.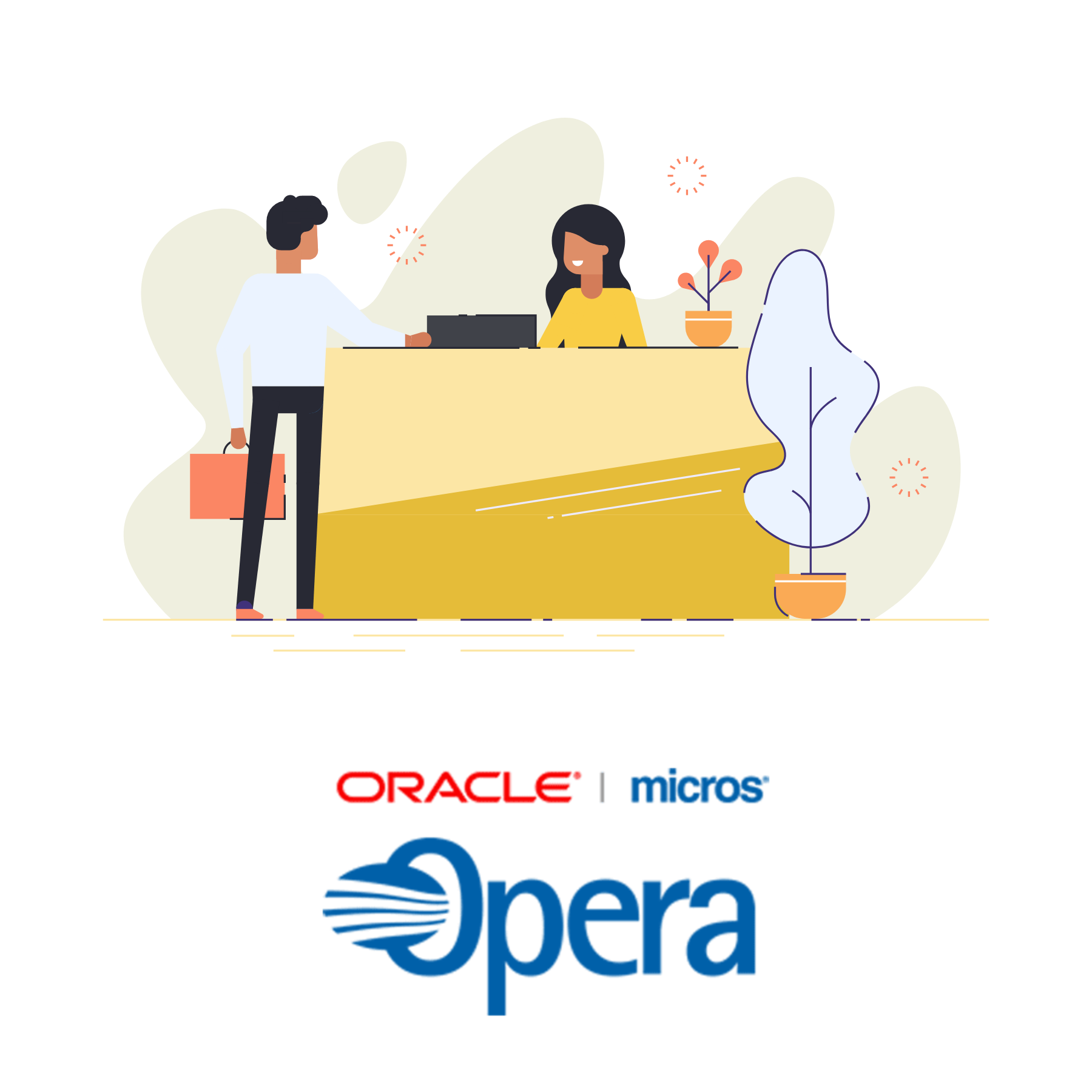 The International OPERA PMS can speak the language, operate in the currency, and calculate the tax type considerations that you need in hotels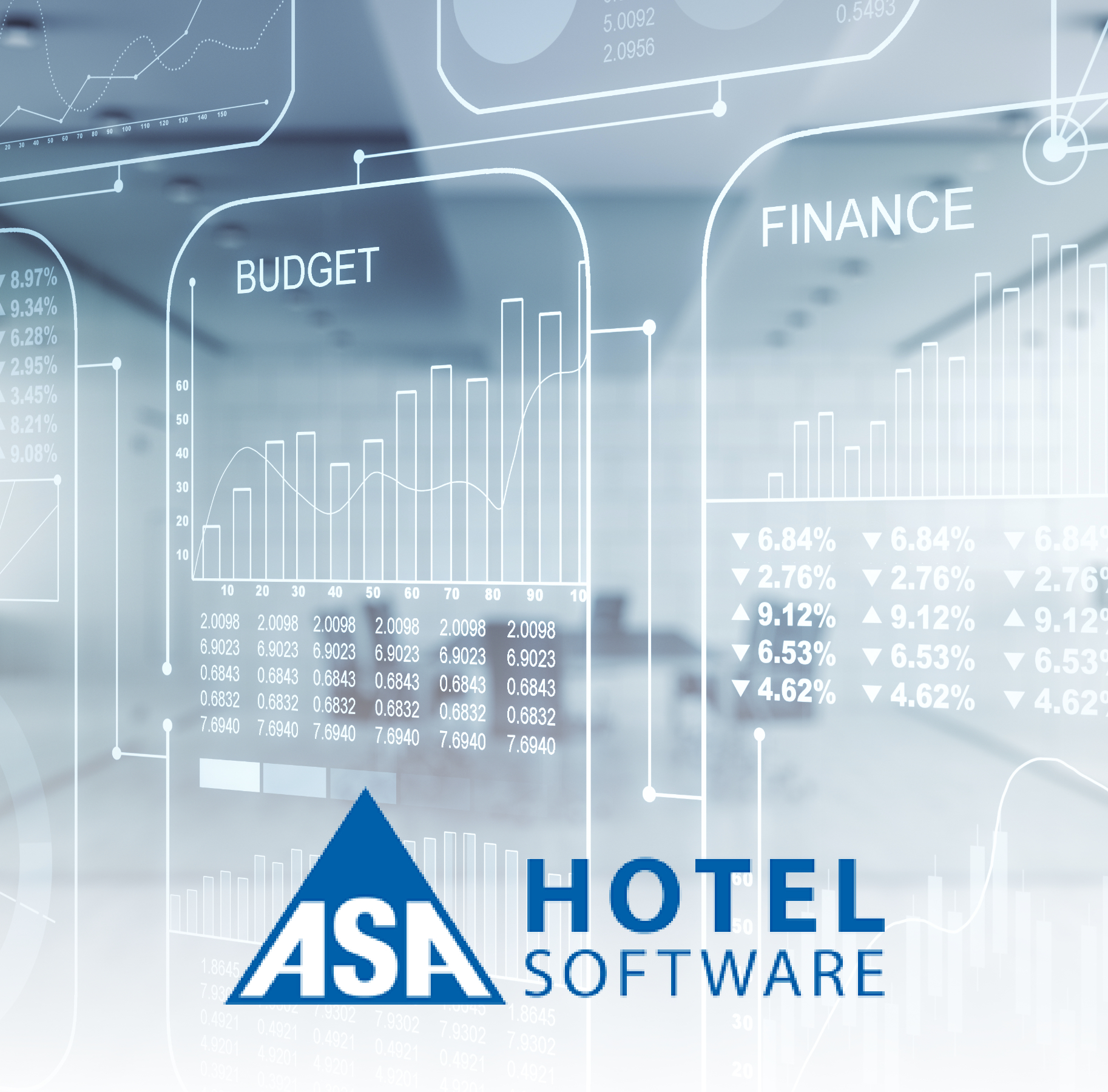 Tailor-made offers aligned towards your target audience and selected guests