Together with our partner 123compare.me, Hotel-Spider has been running a study on the impact of price parity on conversion rates. Our first results show that being in parity with prices increases conversions on the Hotel Booking engine by over 350%.  
123COMPARE.ME is a travel tech SaaS company focusing on increasing hotel direct revenue and enhancing the hotel's position in guest travel. They offer a wide range of tools that integrate into the hotels direct distribution funnel and improve the guest experience and conversion.  
Hotel-Spider is constantly striving to optimize the conversion rate of our Booking engine and we have partnered with 123compare.me to add a rate parity widget into our solution. When a guest arrives in the booking funnel, they see a price comparison, which increases their confidence that they are getting the best deal when they book direct.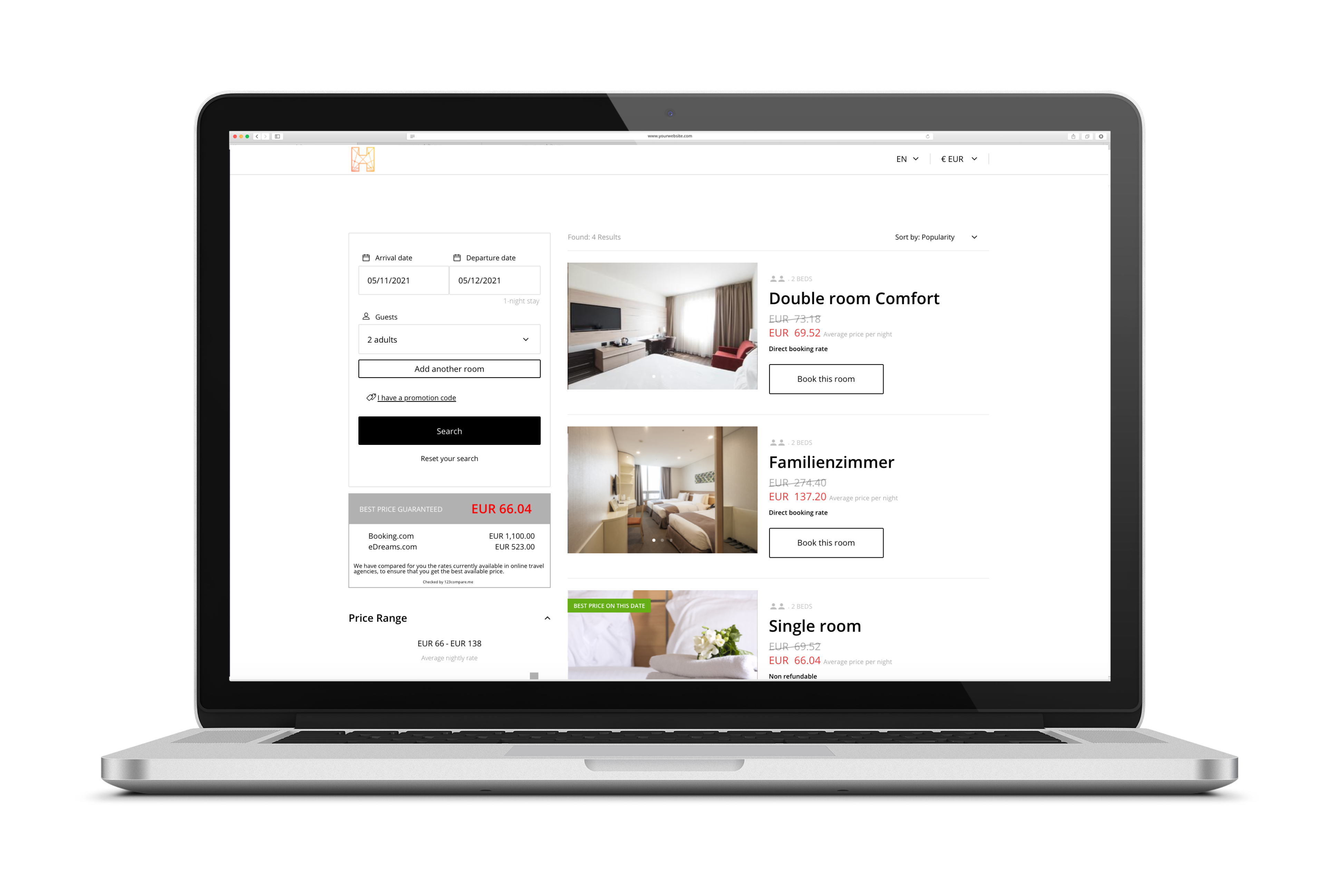 Beginning in 2021, 123compare.me is offering 50 hotels that use Spider-Booking the opportunity to test their tool for free. This free test allows us and the hotels to measure the impact of the transparent price comparison on the conversion rate of their booking tool. With systematic A/B testing we will have a reliable and empirical way to validate our assumption that displaying prices transparently improves the conversion rate.   
We will run this experiment till 30.06.2021 but we want to share some first insights and results with you.  
In the month of March, 123Compare.me made 64,958 comparisons of prices between the booking engine and 7 different OTAs. This represents a little over 10,000 searches by potential hotel guests.  
Since the comparison widget only displays when the booking engine prices are lower than or equal to the OTA prices, we are able to compare the conversion rate. For searches where the hotel was not in parity, the conversion rate in March was 2.3%. Comparing this to the 8.48% conversion rate for searches where the hotel was in parity shows the importance of offering the best price for direct bookers.  
Hotel prices have become extremely transparent for guests through META search platforms, and shopping for the best price is easy. Based on the first results of our test you can increase your direct booking conversion by over 350% simply by ensuring that the best rate can always be booked direct.  
We encourage you to offer your guests a best price guarantee and that you make sure all online promotions are also available on your direct booking channels.  
Learn more about 123compare.me offers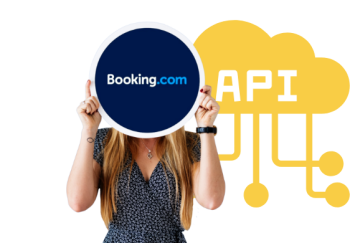 To make the management of promotions faster and easier and to enable their partners to take full advantage, Booking.com has added the Promotions API. Hotel-Spider has integrated this interface in our system facilitating the centralized management of your offers and discounts.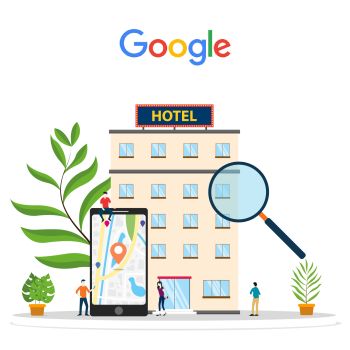 How Google Hotel Ads has evolved and how your hotel can get the most out of it. What do these developments mean for your hotel anyway? And how can you get the most out of it?
The International OPERA PMS can speak the language, operate in the currency, and calculate the tax type considerations that you need in hotels