Hotel-Spider is celebrating its 20th birthday this year. The company has come a long way in this time and has helped hoteliers to generate countless reservations across the world.
It's time for the founders, Jan and Marco Baurdoux to look back at the past.
They are the father and son duo who had the idea for the company we have come to know as Hotel-Spider in 2002.
But let's go back to the very beginning:
How it all began: A vacation with unexpected consequences
Hotel-Spider's history starts in December 2001, with the unexpected end of a skiing vacation. When Marco had to break off the trip because of an accident, he was suddenly faced with a challenge.
"In order for the insurance company to reimburse us, we needed a receipt for our hotel stay. It proved unexpectedly difficult to get one from the tourism office. After a lot of back and forth, a computer crash, and quite a bit of frustration, we got the receipt four hours later," Marco remembers.
On the way home, Jan and Marco began to think about what a quicker, simpler solution might look like. Because the current process wasn't particularly pleasant, neither for the guests nor the staff at the tourism office.
They quickly agreed that a technology-driven approach would be best. And so Jan and Marco began to swap the idea for a software solution.
The first step
Nine months later, the father and son came up with the basic ideas. Jan is Marco's most important contact and discussion partner.
"I was actually really looking forward to enjoying a peaceful retirement, but Marco asked for my help in developing his company concept. I was happy to help, because starting a company with your son is something really special, much more so than working with other partners." Jan explains.
It was clear that this new solution had to fulfill three important criteria:
It should:
• Run via the internet.
• Be cost-effective.
• Not require hoteliers to invest in hardware that would be out of date in just a few years.
"Once the idea was mature enough in 2002, I founded the company and decided to work on it full time. I quit my job, moved back in with my parents, and started writing the code for our program. I had to build everything from the ground up, both the front and back end." Marco says,
"When you sit at your computer, you usually have a program to work with," Jan says "We were starting with absolutely nothing, and at the start, we were just sitting in front of the proverbial blank slate."
Excitement for the first product
While Marco worked on developing the product, Jan got in contact with the travel agency to tell them about their idea: "I showed the tourism office what we were working on, and they were excited by it."
When Tomnium, their first product, was launched on the market, it was immediately well received. Their clients included Bruges in Belgium and countless other cities. The management software for tourist offices had five successful years.
The switch to the hotel industry
Around the same time, a demand developed in the hotel industry for a channel manager specifically for hotels. It was a challenge that hoteliers often shared with Jan and Marco: "We use various sales platforms, and want to manage our availability and prices everywhere. It takes too much time and stops us from being able to look after our guests."
Because of this, many hotels didn't want to work with additional channels. For most of them, it had just caused more work.
"Hoteliers knew about our sales software for tourism offices. They started coming to us asking for a channel manager. That inspired us to radically change our strategy and our offering. We decided to create a platform for hotels," Marco says.
The young company was quickly able to deliver, thanks to a brief, goal-oriented collaboration with an external partner. Hotel-Spider's first channel manager was soon on the market and offered connections to top channels like Booking.com and Expedia. Other channels quickly followed after Hotel-Spider started to work internally on expanding their offering.
A new way forward: The development of Hotel-Spider
"Radically changing our product and target group meant that we needed new clients. Getting the first few clients on board is always the most difficult. After that, it gets easier," says Jan.
We already had contacts in the hotel industry in Bruges. These early clients were a huge help. They tested out our product during the initial phase and shared really useful feedback. We found out what users liked, what they needed, and what we still had to work on," Marco adds.
Everyone saw the potential in online reservations. And lots of hotels quickly became aware of the benefits of a channel manager. Above all, this was because they worked with lots of different partners and had to actively look after all the channels. So Marco set himself the goal of automating this work as quickly as possible.
"First, we concentrated entirely on channel management and created a partnership with an external company for the booking engine. It was a good decision because everyone was focused on their strengths. Because of this, we were able to immediately position ourselves as a serious channel management provider with all the options and reliability we wanted to offer our clients. It helped us to grow, and today it allows us to work on development internally," Marco says.
Onwards and upwards: Hotel-Spider continues to grow
"The channel manager dramatically improved with every generation. After the third big update, we finally started to see real growth in the company," says Jan.
Then it was finally time for their own office and the first employees.
"Having staff allowed us to react much more quickly in lots of areas. Having a team that concentrated on developing the platform and customer care gave me the opportunity of working on our strategy and our unique selling points. It was my goal to develop a competitive product that clearly stood out on the market," Marco reports.
And the team managed it, too. With the fourth generation of the Hotel-Spider channel manager, the current version, the company provides a reliable, functional product with an enormous number of booking sources.
This success is due in no small part thanks to Jan and Marco's attitude toward team building.
"It's important to us that new staff are able to make suggestions that we might not have thought of. So we've created an open atmosphere, an environment where new ideas can be discussed and tested," explains Jan.
"We also look for people that share our passion for providing a good guest experience and help us to drive growth forwards. It's important to us that everyone shares their ideas and asks about strategies so that we can all move forwards together," Marco adds.

The reasons behind Hotel-Spider's success
For Marco, his team plays a decisive role: "Today, I see myself as the captain, steering our ship in the right direction. I have an amazing team to support me in areas like social media and content marketing, finance, and product development. Without our highly-qualified staff and their expertise, we wouldn't be where we are today."
Jan, who still has his role as contact and discussion partner today, mentions another success factor: "Personal contact and regular conversations with potential and current clients have always been extremely important to us. It's the only way to learn which problems the target group is having, and what they really need to solve them. Of course, we've faced one or two challenges. But even they have helped us to continuously improve our product."
Where Hotel-Spider will go next
Meanwhile, Hotel-Spider has developed into an extremely flexible, all-in-one sales platform for the hotel industry. The goal is now to expand the offer, and continuously offer clients the most innovative solution on the market.
"Our goal is to continue providing hoteliers with a solution that reduces manual work and supports them in optimizing their sales. This is why we are always working on an additional service to do with room reservations. So that hotels can concentrate on hospitality and providing great experiences, while we look after the complexity of online reservations," Marco says finally.
And this is exactly how we plan to continue, with our clients, with our partners, and with our team.
Here is Hotel-Spider, we would like to say thank you to everyone that has contributed to our previous successes. And of course, we are really excited to tackle these next 20 years together.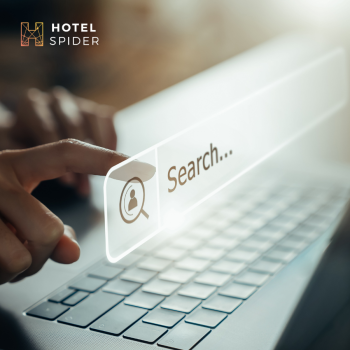 There are many channels available today when it comes to attracting more guests to your hotel and getting more direct bookings. One of the most powerful methods here is the metasearch engine.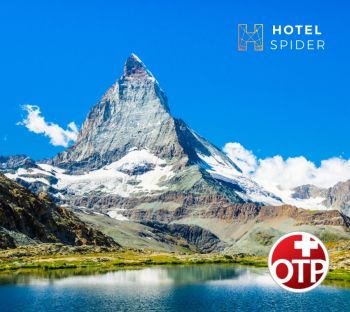 OTP was started in 1992 by skiers who wanted to be able to ski the best areas in Switzerland. It is now a booking platform for their many clients choosing to holiday in Switzerland, thus a great platform for your hotel to be represented.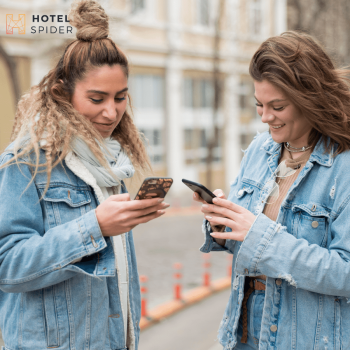 Born between the late 1990s and the early 2010s, Generation Z is one of the largest in history. In recent years, this generation has started to come of age, earning their own disposable income and booking their own trips abroad. For this reason, Generation Z travellers represent an exciting opportunity for the travel industry.