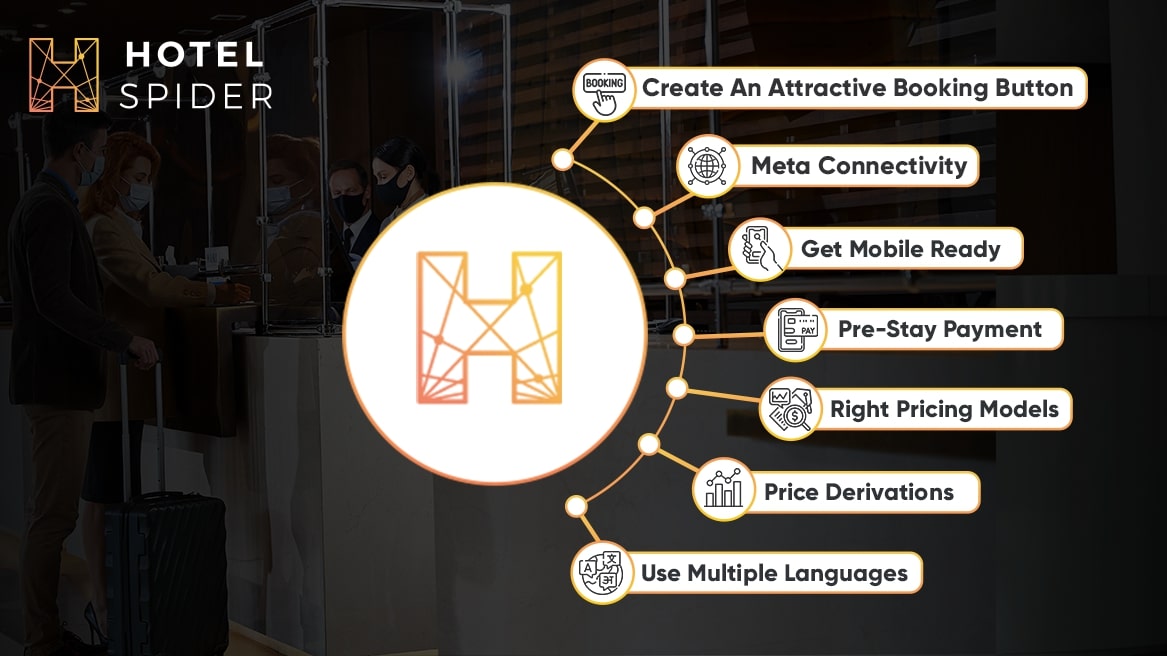 Every hotelier today should have an online distribution system. This suite of software solutions allows you to connect with your potential guests on more levels, across more platforms, than ever before.
Every hotelier today should have an online distribution system. This suite of software solutions allows you to connect with your potential guests on more levels, across more platforms, than ever before.
As the world recovers from the pandemic and tourism begins to bounce back, hotels need as much help as they can get from technology to maximise their direct bookings, save costs and time, and boost their profile.
A good online distribution system comes with a range of different solutions to help your hotel grow. However, it can be tough to understand all the functions of these tools and make the most out of their capabilities.
In this article, we'll show you seven easy things you can do today to optimise your online distribution platform solutions and start driving your hotel forward.
Create an attractive booking button
It may sound simple, but taking the time to design an attractive and professional-looking "book now" button on your hotel website can make all the difference when it comes to getting more direct bookings.
Most online distribution platforms come with a booking engine — giving you full control over the bookings that take place through your website. In order to make the most of this feature, it's worth investing in a design that works.
Add meta connectivity as soon as possible
Metasearch engines like Trivago, Tripadvisor, and Kayak, are incredibly valuable tools for hotels. These sites attract enormous quantities of traffic — orders of magnitude more than your hotel website will ever manage. This allows you to get your hotel listings in front of many more potential customers, driving more bookings.
Make sure to use your online distribution platform to connect with metasearch engines as soon as possible. Take some time to research not only the big names but also specific sites for your niche and your region.
Get mobile ready
Research shows that almost 85% of travellers now book their accommodation using their smartphones. For hoteliers, this is an incredibly significant statistic — it shows that you simply can't ignore mobile responsiveness and connectivity when planning your online distribution strategy.
Fortunately, most online distribution platforms come with a Central Reservation System which can be used as the basis for a mobile application. This makes it easy to build your very own app, allowing your guests to book and manage their reservations easily from their phones. You can also advertise and offer upsells through your app.
Offer pre-stay payment
Your online distribution system will likely contain a payment services solution, allowing you to offer pre-stay payment as an option to your guests. This allows them to pay for their room in advance, avoiding a potentially long, complex, and stressful process at the front desk when they arrive.
A study by Amadeus found that 40% of guests report having problems paying at hotels, so simply giving your guests the option to pay in advance can make the experience much smoother and more rewarding for them, and make them more likely to book.
Choose the right pricing models in your metasearch engine
When listing your hotel rooms on metasearch sites through your online distribution platform, you typically have a few different pricing models you can use. Each has its own pros and cons, and choosing the right one for your situation can significantly boost your bookings:
Pay per click (PPC), where you pay for every click to your website from the metasearch site
Cost per acquisition (CPA), where you only pay when somebody makes a reservation at your hotel
Cost per stay (CPA), where you only pay when a guest actually checks in
It's worth taking some time to find out which model works for your specific situation. For example, the PPC model may cost more overall, but it may also make you a lot more money due to giving your hotel higher visibility in the metasearch engine.
Make use of price derivations
Price derivations are an interesting and very useful feature of your channel manager in most online distribution platforms. Simply put, price derivations allow you to link the price of different rates so they change in relation to each other.
For example, you can set it so your non-refundable rate for a room is always the same amount cheaper than the standard rate for that room, even as the standard rate changes.
Use multiple languages
The hotel business is a global business. Even if your property focuses mainly on domestic travellers, it's still likely you get someone from abroad occasionally. And many hotels cater almost exclusively to foreign tourists.
As a result, it's essential to ensure your booking process can take place in multiple different languages. An online distribution platform helps you do this, by accepting different languages and currencies in your booking engine, making your website available in different languages, and optimising your payment processes to serve different languages, among many other things.
Hotel-spider can help
Hotel-Spider is an online distribution platform that allows you to do all of the above. It comes packed with features to optimise your hotel's performance online, get more traffic to your website, drive more direct bookings, and grow.
Contact us to learn more.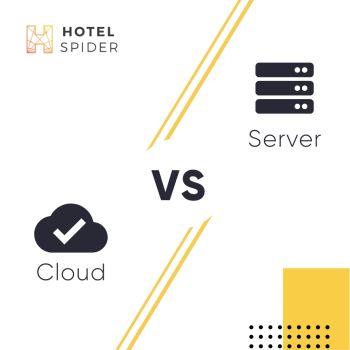 Like other industries, the hotel industry is increasingly moving in the direction of cloud-based technology. Although switching can offer a lot of benefits, it's not the right solution for every house.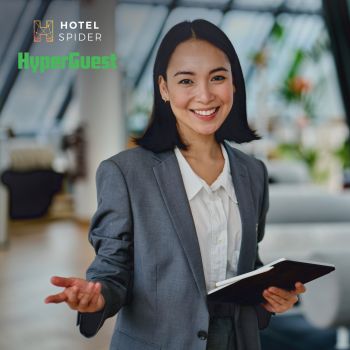 Real rooms in Real-time. Hello to direct B2Bbookings to travel providers. Goodbye to complexity.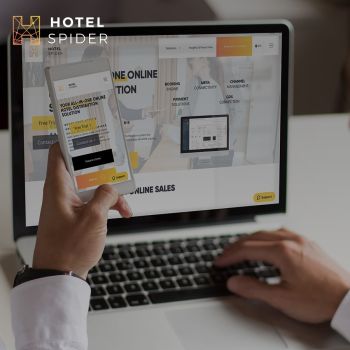 A booking engine can be an incredibly powerful tool for hoteliers, allowing you to drive more direct bookings, save money in commission, connect better with your customers, and grow your hotel.