Forget the tedious manual credit card checks and the labour hours this generates, especially during the current crisis. Hotel-Spider's new feature will make your online booking as simple and as safe as they were meant to be.
Tedious manual credit card checks cost hotels untold amounts of labour hours and hard-earned money they can't afford to spend, especially during the current crisis.
Then of course, there's the risk of getting no-shows from non-guaranteed reservations – another way for properties to lose out on revenue.
The good news is that a new feature in Hotel-Spider addresses this and makes online bookings as simple and safe as they were meant to be. Let's find out more about this new way of streamlining an important part of your booking and payment process.
FLEXIBLE ONLINE BOOKINGS: THE STATUS QUO
Although hotels and airlines are all part of the travel ecosystem, there's a fundamental difference between hotel and transportation bookings. It's perfectly acceptable to immediately pay in full for an airline ticket at the time of booking, even if it's weeks away.
While hotels also sell a service in advance via a reservation, it's often harder for them to immediately process payments or guarantee bookings by validating a credit card.
For hotels, this results in the well-known risk of no-shows. In that case, inventory is blocked, properties can't resell the room, and revenue opportunities are lost.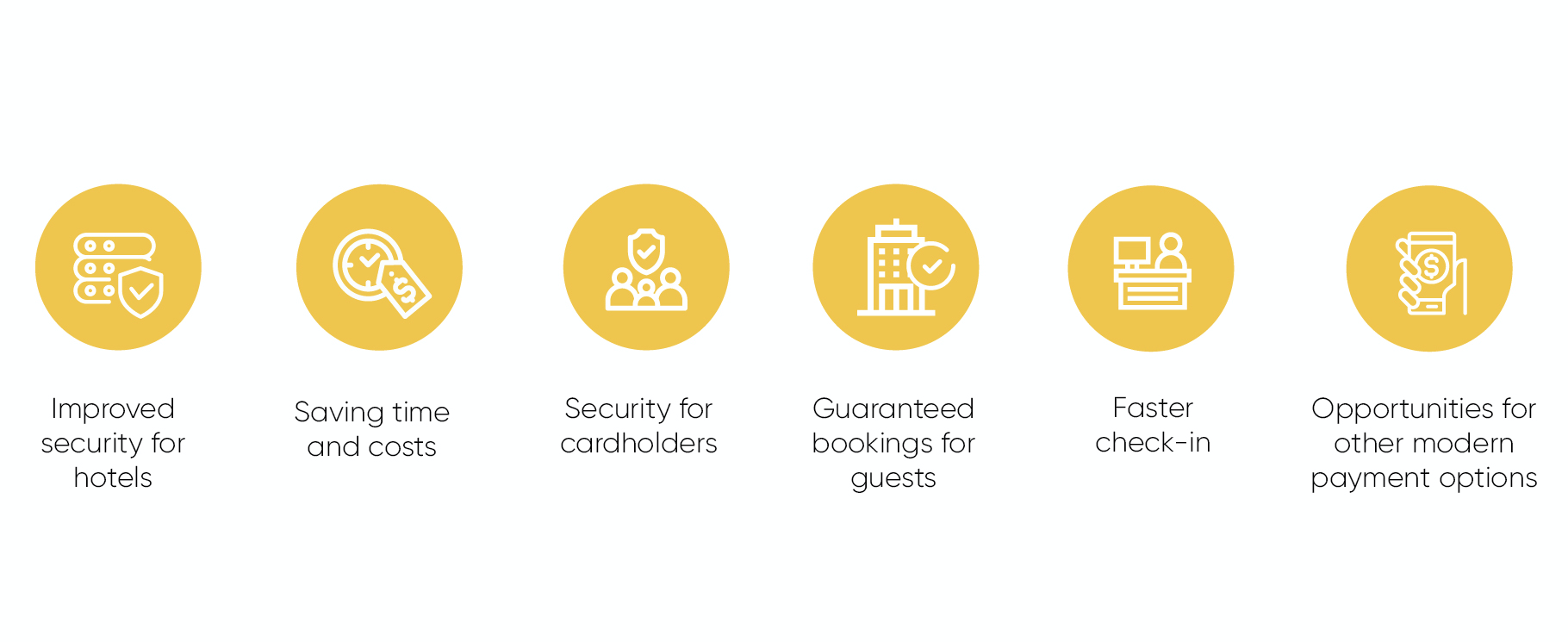 NON-REFUNDABLE RATES AND GUARANTEES AS PARTIAL SOLUTIONS
This uncertainty leads to many properties offering non-refundable fenced rates at a reduced price. That way they can charge the guest at the time of the reservation instead of departure.
This approach gives hotels extra assurance that the guest will come because they've made a financial commitment. If they're still a no-show, it's possible to charge them.
Despite these advantages, fenced rates aren't the perfect fit for all markets and situations. Offering flexible booking and cancellation options is critical to driving business, especially in times of crisis - think, Covid-era travel with ever-changing travel restrictions.
Even once travel returns to normal, there may be more demand for flexible booking options since many travellers had negative experiences with non-refundable rates recently. One method to keep bookings flexible all while guaranteeing them, is to ask for credit card details upon reservation.
While this creates more security for hoteliers, it doesn't completely solve the issue since some people or third parties use a fake or incorrect card number to book rooms and the reservation system can't identify them.
The only way to find these bookings is for front desk or reservations teams to manually type the card details into a POS terminal to test the card. Then they must contact the guest to request a valid card. Only if there's no response, a hotel can cancel such a reservation and re-sell the room. But until the team finds the time to go through all these steps, the inventory remains blocked. In case they turn into no-shows, the hotel is unable to charge.
IMMEDIATE CARDCHECK PROVIDES ADDED SECURITY
Hotel-Spider now offers a solution to these challenges. The platform's new CardCheck function allows the hotel to automatically check and verify each credit card that arrives in the system without a single stroke of manual work.
As you can imagine, this has many benefits:
Improved security for hotels: CardCheck allows your hotel to automatically verify cards in seconds, during the reservation process. By accepting only bookings made with valid credit cards, your property can offer guests the flexibility of a refundable reservation and protect itself against dummy bookings, no-shows and fraud.
Saving time and costs: The automatic CardCheck drastically cuts down on manual work for front office staff. This frees them up for other tasks such as the added paperwork required by many new health and safety regulations. It's also good news for hotels currently running with smaller teams and helps keep labour costs in check which is especially important during the current crisis.
Security for cardholders: Since the hotel team doesn't have to manually type the card details into the POS terminal to verify the card, fewer people get access to sensitive card information which improves the hotel's PCI-DSS (Payment Card Industry Data Security Standard) security.
Guaranteed bookings for guests: Similarly to prepaid bookings, reservations with validated credit cards have a lower risk of being walked.
Faster check-in: Since the card is already in the system and has been checked, it can be used for the guarantee during check-in, as long as the cardholder is present. This has two advantages for guests. First, it speeds up the check-in process since receptionists don't have to manually add card details to the PMS. Second, it reduces direct contact between guests and staff which increases travel safety in the era of Covid.
Opportunities for other modern payment options: Verifying and processing credit card details pre-arrival can open the door to many other ways of streamlining payment processes at the hotel. Hotel-Spider already has a few more exciting developments in the pipeline.
Keen on taking the next step towards hassle-free, secure online bookings right now? Book a chat with our experts to find out which solution is best for your property.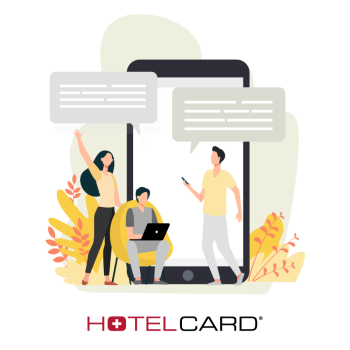 Hotel-Spider has now linked up with Hotelcard – your online marketplace with no commission.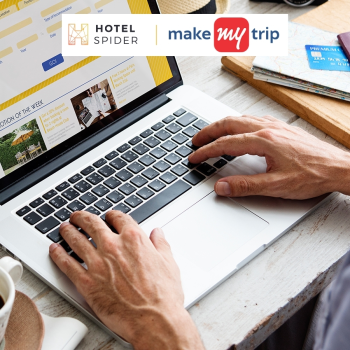 Connect with Hotel-Spider and GoMMT to get a flexible and smooth two-way interface to streamline your online booking management.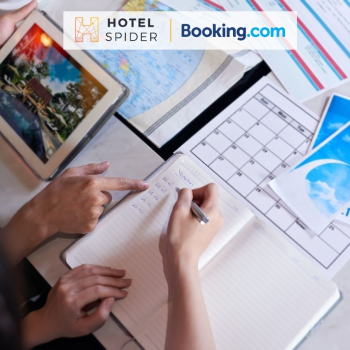 Leverage Hotel-Spider Extranet to Get More Online Bookings From Booking.com.