There have been many changes in hotel distribution in recent years. New pricing models for online sales and the rapid rise of Google as a meta platform are just some of them. We take a look at how it all began and highlight how you, as a smart hotelier, can use these developments to your advantage.
There have been many changes in hotel distribution in recent years. New pricing models for online sales and the rapid rise of Google as a meta platform are just some of them. Overall, a lot has changed in the field of metasearch sites.
Although changes often create new challenges, smart hoteliers can also use the developments to their advantage.
We will take a closer look at the history and latest developments of metasearch sites, and highlight on how you can benefit from them.
Metasearch sites first emerged in the early 2000s. They were an answer to the rapidly growing number of online travel agents (OTAs) and an online sales landscape that was becoming increasingly confusing for travelers. The basic idea of the meta platforms is the same today as it was then. Their purpose is to enable guests to compare prices from different providers and find the cheapest offer.
These sites enjoyed huge popularity from day one, and today, according to a study, 94% of all travelers say they use a metasearch site for their searches. Among the most popular platforms are TripAdvisor, trivago, Kayak, and now also Google Hotel Finder.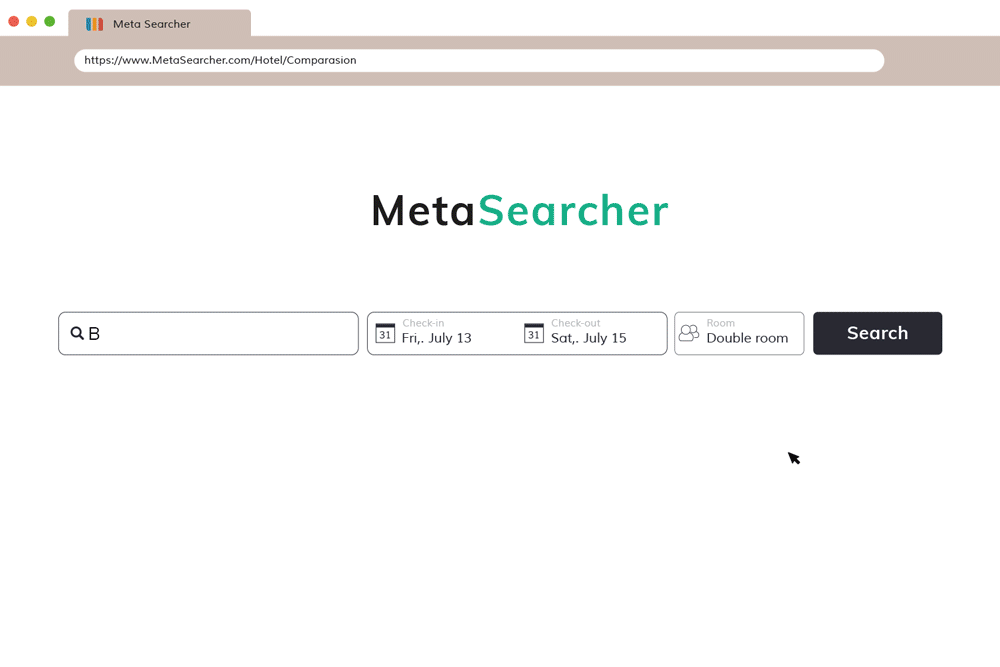 A brief overview off the top metasearch sites
Trivago and Kayak were among the first metasearch sites and have since been bought by the Expedia Group and Booking Holdings respectively. They have always been in competition with one another, as both offer price comparisons for flights, hotels and rental cars. TripAdvisor started as a rating platform and now also offers a metasearch option.
In the last few years, Google has intensively expanded into the travel sector and is shaking up the online sales landscape with Google Hotel Finder. It all began with Google Flights, where travelers could only compare flight offers. The hotel metasearch followed soon after, along with the option of planning an entire trip with Google. From there, Google Travel developed into a one-stop travel platform. Google is now taking the lead with its comprehensive range of offers. By 2017, Google had surpassed sites like TripAdvisor and trivago in many aspects, e.g. spending on ads, number of transactions, and ROI.
Like trivago and TripAdvisor, Google Hotel Finder allows users in some countries to reserve their rooms directly via the meta platform. So they no longer have to click through to the hotel website or the OTA, and can conclude bookings more quickly and conveniently.
To allow guests to do this, hotels must share their inventory with the metasearch site via a channel manager, activate the necessary integrations, and present a PCI DSS Security Certificate. Hotel-Spider facilitates all this through its affiliations with the leading meta platforms, making it much simpler for hoteliers to benefit from these developments. Hotel-Spider META Solution
Changes to the pricing model on metasearch sites
On metasearch sites, hotels and OTAs usually pay according to the PPC (pay per click) model. This means there is a cost for every click through to the website, whether it results in a reservation or not. Hotels and OTAs can also submit bids to be displayed higher up in the results list, leading to more clicks.
A new pricing model has recently emerged: CPA (cost per acquisition). With CPA, hotels and OTAs no longer pay per click, they only pay when an actual reservation is completed. This reduces the risk for hotel of paying out a lot of money for website visits that don't result in reservations. So a CPA is basically very similar to a commission. The only difference is that a hotel still has to pay if a guest cancels.
Just like with CPC, hotels have a little flexibility with CPA with regard to how much they pay. The more you are prepared to pay per reservation, the higher you are displayed in the results. With Google via Hotel-Spider, you can choose between 8%, 10%, 12%, and 14%, for example. Trivago takes 8% or 10%. The percentage can usually be adjusted on a monthly basis in order to react to higher or lower demand.

Advantages of metasearch sites for your hotel
Metasearch sites are a good option for guiding more visitors to your booking engine and generating direct bookings. Visitors coming to your Booking engine from a metasearch platform are more valuable, as they are more likely to make a reservation than those coming directly from a search engine. This is because they are often further along in their search and have already narrowed down their hotel selection. Your hotel is in the final selection and now only has to win out over a few competitors.
Another advantage of the comparison platforms is the acquisition costs, which are significantly cheaper with metasearch sites than with OTAs. This means you can retain more of your revenue, which is a valuable advantage at this point. One more bonus of the meta sites is that you make direct contact with the guest. You receive all guest data and can send, for example, a welcome message before arrival, containing additional offers. This allows you to personalize the stay for your guests and you benefit from increased revenue.
How you can make the most of metasearch sites today
A presence on a metasearch platform allows you to diversify your hotel distribution. These portals are a valuable source of reservations, alongside direct website visitors and OTAs. Make it easy for your guests to find you, by describing your hotel with relevant keywords. Travelers can use these keywords as filters to narrow their search results and only see relevant hotels.
Via a connection to metasearch sites with Hotel-Spider, you can update availabilities and prices in real time. The Spider-Booking web-booking engine enables guests to make reservations quickly and conveniently with a few clicks. As soon as these are received, they are automatically transferred to your system and the available rooms are updated.
Setting this up and following all the necessary steps may seem complex. But the time has come to switch to this technology in order to ensure more direct bookings and lower customer acquisition costs in the long term.
The Hotel-Spider team is happy to help you with this and ensure your distribution is optimized to match the latest trends and developments in the sector. This clears the way for more direct bookings and allows you to concentrate fully on your guests.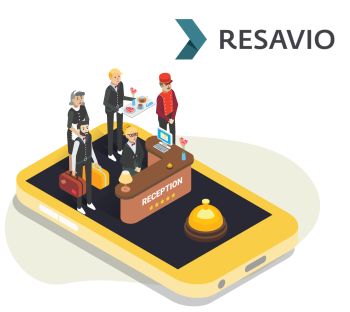 Our partner RESAVIO combines modern, cloud-based property management, including online reservation, with digital guest communication in a single system.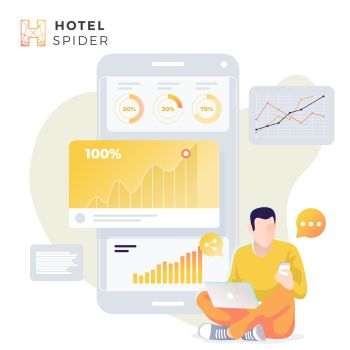 Your hotel website is the heart of your online presence. It's your digital business card as well as your most tireless sales representative. Small improvements here can have a significant effect and help you to convert more website visitors into guests.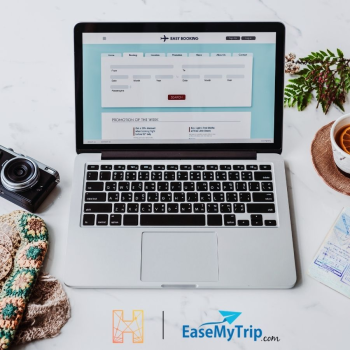 Ease My Trip is a popular online travel solution that hosts 9.27 million users who use the platform to book travel tickets including flights, bus tickets, holiday packages, and accommodations. By integrating with this OTA, you can tap into a geo-specific audience for your hotel.