Pay-per-click advertising is still something of a closed book to many hotel operators. We have been taking a closer look at what pay-per-click advertising is and how you can successfully get started with it.
Pay-per-click advertising has been around for a while now, but it's still something of a closed book to many hotel operators. But this tool can play an important role in helping your hotel to secure more direct bookings – especially at the moment.
We have been taking a closer look at what pay-per-click advertising is and how you can successfully get started with it.

Brief introduction: What is pay-per-click advertising?
Pay-per-click advertising is an online marketing model that charges users by CPC (costs per click). This means that you pay every time a link, image or banner is clicked and you get a visitor to your website as a result. If this visitor books a room, you won't pay any commission – the only thing that counts is the click, whether or not it leads to a booking.
Sounds a lot like display advertising, right? It's not quite the same thing, though. With display advertising, you pay to have your content (e.g. banners or images) displayed. Whether this content generates clicks, or how many clicks it generates, doesn't matter.
How can you get the most out of PPC advertising?
When placing PPC ads, the first step is to bid on certain keywords for search engines. That means that you specify the keywords for which your content should be displayed and how much you're willing to pay per click. The minimum price of one click is calculated from the relevance of your website to these keywords and the level of competition for individual search terms.
Making your mind up: which keywords are suitable for PPC ads?
As a general rule, broad search terms (e.g. "hotel in Barcelona") are more popular – and therefore more expensive. You will also be competing with OTAs, which usually have hefty budgets for PPC advertising and are often likely to outbid you.
Using longer search terms (e.g. "hotel for families" or "hotel with sea view and private beach in Sardinia") is often a more cost-effective option.
Apart from the reduced costs, this approach has other advantages. For one thing, you can bid on keywords that reflect your unique selling points and are therefore particularly relevant for your hotel. Using these search terms, you will also automatically face less competition and secure yourself a spot right at the top of the search results list. You also have the option to direct visitors to subpages that are relevant to specific topics, enabling you to position your hotel as an expert in particular areas (e.g. for weddings, family holidays, events, etc).
Using these specialized keywords also improves the quality of the clicks. You're therefore more likely to reach your target group and you'll have a better chance of turning a click into a booking. By bidding on search terms in different languages, you can even reach target markets in specific countries.
Finding the best keywords can be tricky, but free tools such as Google Trends, Google Analytics and Search Console will make the process a lot easier. The fact remains that you will either have to invest a lot of your time in research or get some help from the experts, however.
Improving your presence in search engine results with PPC advertising
Using your hotel name and/or your brand as a keyword for PPC advertising is a very easy way to secure a top spot in the search results. This is especially helpful when guests have discovered your hotel on an OTA and are Googling your property to find out more and compare deals. If your hotel website then turns up right at the top of the search results, you'll attract more visitors to your website and have a chance of generating more direct bookings.
Retargeting – an additional option for PPC ads
PPC advertising can also be used for retargeting. Here's how it works: when someone visits your website, a cookie is stored in their browser. After that, the person will see ads for your hotel while they surf on other sites.
This is an effective and efficient way of continuing to draw visitors to your website further down the line, as retargeting is fully automated, with various settings that can be adjusted as required (e.g. when, how often, and how long someone should see your ads).
What do metasearch engines have to do with PPC advertising?
You can draw more people's attention to your hotel website by using metasearch engines (e.g. trivago, TripAdvisor, Google Hotel Search), as the link to your hotel booking screen will be displayed right next to the links to your OTA entries. The PPC model also applies here; you only pay when this link is clicked.
You will need to set up connections to each metasearch engine individually in order to provide information about availability, room prices and booking conditions; this is the only way to list the direct link to your booking screen. Hotel-Spider is an eminently suitable partner to provide the ideal solution here, saving you lots of time and delivering instant results.

Successfully navigating metasearch engines
Having a presence on metasearch sites is a good start, but is not enough on its own. Rate parity is extremely important, as metasearch engines will display the prices listed on your hotel website right next to the OTA prices. If your prices are higher than the OTA's, your hotel will slide down the list and you'll have less chance of securing direct bookings. Checking your metasearch listings on a regular basis can also help you to spot OTAs that are deliberately undercutting your prices – then you can do something about it.
The amount you bid on clicks is also an important factor. Here too, you will be competing with OTAs, which unfortunately often have high budgets for such advertising thanks to the commission they collect. As a basic rule, the more you bid, the further up the list your hotel will appear. The good thing is that you don't have to make the highest bid – it's enough to bid the same amount as the competition. You can also set the maximum amount you want to pay for clicks over a certain period of time. That way, you can ensure that your costs don't unexpectedly get out of hand.
How can PPC ads and metasearch engines help you during and after the coronavirus crisis?
It's no secret that hotels are suffering revenue losses as a result of the coronavirus crisis. However, this makes it all the more important that you benefit as greatly as possible from the recovery phase. PPC advertising for your hotel and a presence on metasearch engines can help you in three ways:
more targeted traffic to your hotel website and direct contact with customers
better positioning and increased visibility for your hotel in your desired target group
support in competition with OTAs
These three benefits will improve your competitive position in relation to OTAs and other third-party service providers while increasing your chances of generating direct bookings without paying commission.
This means that you get to keep more of your hard-earned revenue and hopefully recover more quickly from the crisis.
As you can see, the subject of advertising on search engines and metasearch engines is an exciting one, especially since there's a lot going on in that field at the moment.
New models are now emerging alongside the traditional PPC model, and these include pay-per-acquisition and pay-per-stay, which charge a flat fee per booking or vary by booking value.
This topic might seem rather complicated and time-consuming, especially at first, so we recommend getting some support from experts to ensure you get off on the right foot.
Our experienced team will be happy to help you. Get in touch to find out more about how we can help you to secure more direct bookings with PPC advertising and metasearch connections.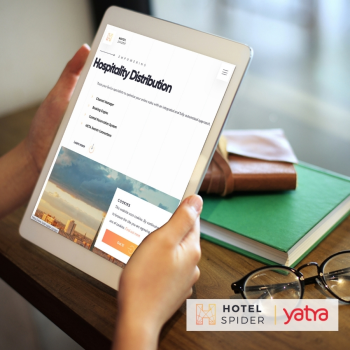 Why struggle managing multiple OTAs and distribution platforms when you can use an all-in-one, centralized distribution platform? Hotel-Spider's extranet will offer you 3-step easy integration with Yatra to drive bookings easily and quickly.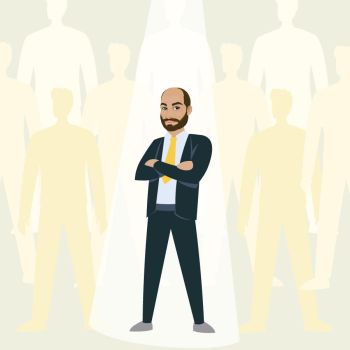 As Hotel-Spider's CTO, Yannick will drive the technical aspects of the company's ambitious goal to become a global player.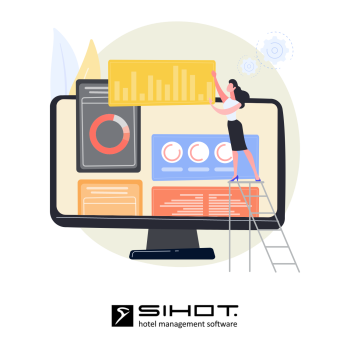 Hotel-Spider is linked up with Gubse AG and their product SIHOT, a cloud-based property management system (PMS) and SaaS platform.