APIs, blockchain, and the Metaverse - How do these technology trends affect the hotel industry? You'll find out what experts from the HSMA Day 2022 have to say about it in our newest Hotel Techie video.
Want to know what's happening in the hotel industry and what new developments there are?
In this video, you'll get an overview of innovations like APIs, blockchain, and the Metaverse, all topics discussed at HSMA Day 2022.
If you want to know more about the newest trends in the hotel industry but don't always manage to make it to top industry events, then this Hotel Techie video is perfect for you.
In it, Elisha Schoppig from Hotel-Spider and a handful of experienced specialists share their impressions from HSMA Day 2022 .
So you can get a quick and concise overview of innovations in the hospitality industry, and what experts think of them.
Main topics from HSMA Day 2022
Exciting topics this year included:
• Blockchain and tokenization: Do they improve the guest experience and could they make various transactions even safer?
• The potential of the Metaverse: Which new opportunities it offers for marketing and virtual events
• Customized booking engines screens: for whom they can be a good option and how to use them to generate more direct bookings
• Branding for hotels as employers: Why it's so important today for attracting and keeping hold of staff
• APIs and integrations: Which options you have and why you can no longer do without them
• And much, much more...
If you want to learn more, take a look at the video. New inspiration guaranteed!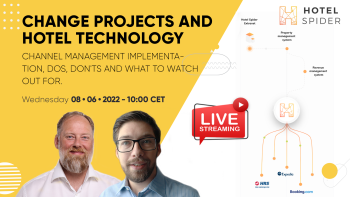 Every technology implementation or switch is a change project that needs to be managed. Based on the example of a channel manager we will show you the steps needed, what to watch out for and what not to do in the onboarding period of a new tool.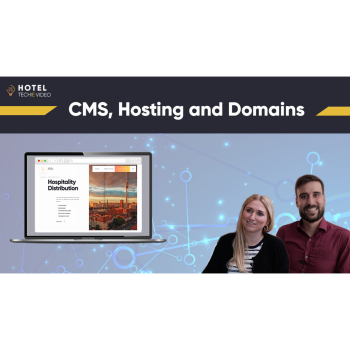 Don't be afraid of technology! Our experts will walk you through the three technical features of your website that you absolutely must know about.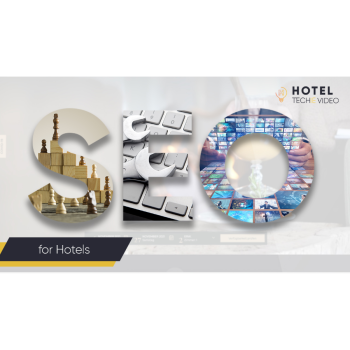 SEO doesn't have to be complicated! Learn from our experts the straightforward steps you can take so that your hotel website appears more appealing to guests and search engines.