Like other industries, the hotel industry is increasingly moving in the direction of cloud-based technology. Although switching can offer a lot of benefits, it's not the right solution for every house.
Wherever you look today, there are cloud-based technology solutions. Cloud technologies have been widespread in the hotel industry for a long time, and are no longer unique to innovative start-ups.
But does this mean that the common server-based systems of the past are now obsolete? And what is the difference between server- and cloud-based technology anyway?
Elisha Schoppig from Hotel-Spider and Alex Höfer, Project Manager at Rebag Data AG, get to the core of these questions and more on this topic in our first german-speaking livestreams.
You can find the most important points from their discussion in this article. It should help you to weigh up the right points so that you can decide for your hotel: Is a cloud- or server-based solution better?
The basics: What is a server and what is the cloud?
Let's start with the definition of "server". IONOS SE tells us the following: "A hardware-based server is a physical machine that is integrated into a computer network running one or more software-based servers as well as the operating system."
There are still a lot of hotels today that have a server like this on site. Important programs are installed on it, like their PMS and POS, etc. Only the computers connected on-site can access these programs and their data. If software needs to be updated, then the update has to be downloaded and installed on the server.
This works differently on the cloud. IONOS SE describes the technology as: "Cloud computing places its entire IT infrastructure online in the form of hardware and software applications. It uses the internet and central remote servers to manage data and applications."
Now that your various technology solutions are no longer installed on-site, numerous new opportunities open up. You can access programs from all devices, whether you're in the hotel, the office, or out and about. You only need an internet connection and access rights. Plus, updates run automatically as soon as they are released by software partners.

Reasons for sticking with a server-based technology
Regardless of where your hotel is located or which requirements you have, a server-based system could be beneficial to you if:
• Legal reasons: In some countries or areas, it is simply not permitted to transfer customer data to a cloud-based system. However, that is an absolute exception. More often, problems arise if the cloud is located in a third country. For example, if both you and your provider are located in the EU or even the same country, you shouldn't run into any difficulties, generally speaking. Be sure to find out more before deciding on a new system.
• Lack of infrastructure: You need a quick and stable internet connection to ensure that cloud-based solutions function as well as possible. If your hotel is located in an area that doesn't currently have reliable internet, a server may be a better option. This way, you can always use your programs effortlessly, even if the internet is weak. Because the 5g network is consistently being expanded and there are constantly new developments in mobile connections (e.g. Starlink), you can find reliable solutions for supporting the operation of your cloud-based system almost everywhere in the world.
• Adaptability: Server-based systems can be more flexible than cloud-based options. Your technology provider can usually implement any preferences or requirements you may have if you share these with them during installation. This way, you get a program that is tailored exactly to your business. However, these adaptations can be really expensive.

Benefits of switching to the cloud
If you are legally able to use the cloud and also have a solid internet connection, you may soon be able to enjoy the following benefits:
¶ Flexibility: Because you can access cloud-based software from different devices and locations, you have new opportunities for services and internal processes. And because a lot of these solutions are designed to be very intuitive, most employees find it easy to work with them right from the start.
• Integration: Generally speaking, cloud-based programs can easily be connected to other solutions using an open API (application programming interface). This allows you to build your individual tech stack. This allows systems to exchange data with each other, promote communication in your team, and automate processes. Which saves you time and lightens employee workloads.
• Reporting: Data silos can finally be broken up using integration options between different programs. As a result, your teams get better access to data and can generate comprehensive reports in an instant. This gives you more time for analysis and allows you to make more informed decisions.
• Security: With a cloud-based system, the technology provider bears most of the responsibility for data security. This reduces the workload for you and your employees, and means you are properly protected. This is a huge advantage, because maintaining your server and ensuring it is secure requires a lot of resources.
• Costs: Costs for cloud-based products are often significantly lower than for server-based programs. This eliminates large expenses for installation, maintenance, and updates. Instead, you pay a monthly fixed rate. Added up over a long period of time, costs end up lower than they would be for a server-based solution. Plus, with cloud-based software-as-a-service (SaaS) providers, you are usually not locked in for the long term Instead, you can cancel at any time without paying a fee or incurring other costs.
How to find the right system for your hotel
Now that you know the benefits of both options, it's up to you to decide which solution best suits your hotel.
The following steps might help you to quickly make the right decision:
1. Take stock: Analyze your current situation and create an overview of your current solutions. How well do they work for your business? Which problems do they regularly pose? Would switch to a different system solve these problems?
2. Discuss with your team: Consider what you want to achieve with your team, and what your hotel and your team really need: Do you want a completely digital guest experience? Should as many processes as possible be automated and digitalized? What would your guests think about these changes?
3. Find the right software partner: A provider with long-term experience and good customer service is essential when changing systems. Here you get the right advice and suggestions that really suit your hotel.
4. Book demos and test out different systems: If you have a good feeling about a provider, ask them for a product demo. Test the new system out in-depth, so you can see how it would work day-to-day.
5. Implement the new system: As soon as you've made a decision, it's time to switch to the new solution. If you've involved your team in the research and decision-making process from the start, then this final step should quickly get going, too. You can find more tips on the topics of change management and implementing new processes in this Hotel Techie video.
It's a serious decision to switch between a cloud- or server-based system.
So think through the above points carefully and make sure to do extensive research. Feel free to get advice from experienced providers and colleagues, too.
Then you can make the decision that best fits your hotel, your team, and your guests, and that can support your operations in the long term.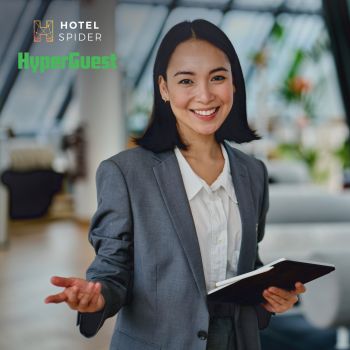 Real rooms in Real-time. Hello to direct B2Bbookings to travel providers. Goodbye to complexity.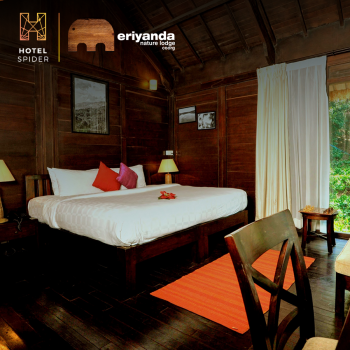 Meriyanda Nature Lodge Coorg, its a 4-star family hotel in Coorg, is a welcoming haven for all kinds of travellers and nature lovers.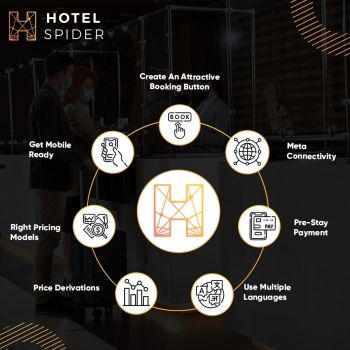 Every hotelier today should have an online distribution system. This suite of software solutions allows you to connect with your potential guests on more levels, across more platforms, than ever before.