Discounts and special promotions can bring in more guests and revenue, but only if you use this tool effectively. You can find out how to do that and what to pay attention to here.
Reductions, special offers, discounts... Regardless of what you call it, it's a hotly debated topic amongst hoteliers.
Some are all for it, others keep their distance when trying to attract customers with price discounts.
In an ideal world, you would of course sell all your rooms at their highest price, preferably to guests who also make use of the paid-for services of your hotel.
In reality, the best case scenario might unfortunately only happen during high season.
So it's worth making focused decisions on price to generate more reservations and revenue.
Why should your hotel even offer discounts?
Special offers can be a good tool for generating more awareness of your hotel, attracting new target groups, and selling more rooms during the low season.
These are also great ways to add value and work with time constraints. If you offer a 25% discount on room prices for a limited time, it can motivate guests to "take the leap". They know that the deal won't be around forever. When you decrease prices in general by 25% with no time restrictions, your customers don't have anything to compare it to, and will assume that this price is always valid. This reduces the appeal of accepting the cheaper offer.
Offers and discounts are also effective methods of generating clicks and increasing your reach on social networks. You can also use them to increase the engagement rate of your email lists if you offer your subscribers attractive offers.
Discounts even offer benefits for your hotel on OTAs. When you implement pricing regulations on them, your house benefits from increased visibility, which can in turn generate more reservations. Booking.com and lots of other OTAs all offer interesting options, which we will discuss in more detail shortly.
Less of more - the risk of over-inflated discounts
Although special offers have their benefits, you need to be careful when offering them. Too much of a good thing can have a negative effect on your hotel. You should consider the following five risks before introducing any kind of discount.
• Loss of revenue: Offering discounts at the wrong time (e.g. during the peak season, when you're still benefiting from high demand) leads to selling rooms cheaper than necessary. So think about when you really need these special deals to generate reservations, as well as when you don't.
• Confusing guests: Offering too many different discounts can make your offer unclear or even overwhelming and putting off potential guests. This costs you reservations and revenue. So stick with clear, easily understandable offers that allow guests to make easy decisions.
• Rate disparity: If you only offer special prices on individual channels, you endanger your rate parity. This can lead to worse visibility on the disadvantaged OTAs, as well as lost reservations. This means that, as far as possible, offers should be the same across all channels. But the best deal should always be found directly on your website, of course. This can often easily be set via your channel manager's extranet, allowing you to comfortably manage everything on one platform.
• Damaging your brand: Offering too many discounts can lead guests to only identify with the lower price, meaning they are no longer willing to pay the "normal" price. Plus, frequent special offers can change your positioning and mean that you are no longer reaching your ideal target group.
• Reduced profitability: Especially now, when costs are rising in every area, you should take care when offering discounts, as they decrease your profit margin.
Although not every special offer will automatically cause these problems. When you use special offers in a targeted way, and make decisions based on data, you can avoid these risks and improve your results.
Four options for discounts and special offers.
Of course, there are almost limitless opportunities for providing your customers with enticing special offers. The following points should offer food for thought that you can easily implement to see results quickly.
Packages for longer stays
Encourage guests to stay longer by offering better rates for longer reservations. For example, if travelers tend to stay for five nights during high season, you could offer an attractive package for staying seven nights instead. The same applies to long weekends. If two nights are most common, offer a better price for staying three.
This leads to more reservations for days that are otherwise less in demand. Plus, guests who stay longer usually spend more money on other hotel services (e.g. restaurant, bar, spa, etc.) This means you also generate extra revenue in other departments.
Early bird discounts
During mid and low season, you can reward guests for booking at least one month in advance. This creates larger demand, and also creates a solid basis of reservations during quieter months.
You can increase prices slightly two weeks before the arrival date, and then again one week before - in accordance with the current market situation, of course. This maintains the incentive to book, and you can continue to consistently fill rooms. If that works, you no longer need to contend with last minute offers, because your property will already be booked out.

Country-specific offers
These can be somewhat difficult to implement on your own hotel website. But OTAs like Booking.com give you the opportunity to set individual prices for different countries quite easily.
Country-specific prices can help you in two important areas:
• Targeting a specific region: This is particularly useful if your usual source market is in low season, and you want to target a market that can balance this out. Maybe your data shows you that guests from certain countries make more use of your hotel's additional services than others. By using country-specific rates, you can attract more of these travelers to your property.
• Tapping into new source markets: Do guests from these areas already travel to your area, but you still get relatively few reservations from them? Show an increased presence in these markets by offering country-specific prices that increase the visibility of your OTA profile.
But before you get started, make sure you don't just use these offers for markets that already regularly book with you. That way you would just be giving away revenue unnecessarily.
Special mobile rates
Special mobile rates for guests booking via their smartphone instead of a computer, are another opportunity for reaching specific target groups. Unlike country-specific prices, these rates can easily be shown on your own website, too. You just need a few simple lines of code. You can also easily set these price regulations on OTAs using a channel manager such as Hotel-Spider.
This can afford you two interesting benefits:
• Strengthening your visibility among a broad target group: According to Booking.com, 80 % of travelers using a mobile app when searching for their trip. A Travelport survey revealed that 53% of participants traveling for leisure and 73% traveling for business booked their hotels using mobile end devices. Handy- rates can also help you to attract this audiance, predominantly via OTAs, because the discount means that your hotel will be more visible on mobile devices.
• Increase your chances of getting more good reviews: Booking.com found that millennials in particular use their smartphones to book hotels. Gaining more guests from this age group can have a good effect on your reach, as they are known for writing more reviews.
As you can see, there are lots of ways to use discounts to attract more guests and increase your revenue, even during low season.
But it only works if you use special offers in a focused way, and advertise them on all platforms, including your own website.
It's easy to do with the right channel manager. For example, with Hotel-Spider, you can add, edit, and delete promotions directly in the extranet.
But don't start planning your next discount right away, evaluate your data and think about where you can really generate more reservations.
Then use various source markets and target groups to try out your new methods, such as different lead times and inclusions. This way you can learn what gets the best results for your property, land new customers with discounts, and increase your occupancy even during low season.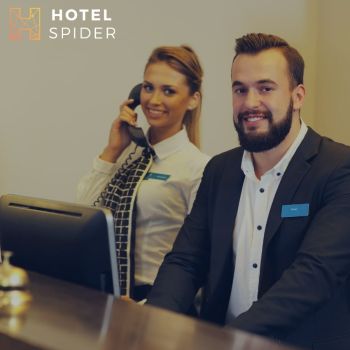 Practically, every industry is impacted and assisted by technology in the present day. Its effects extend to the hotel industry as well. There is no doubt that technology plays a key role in the hospitality industry today.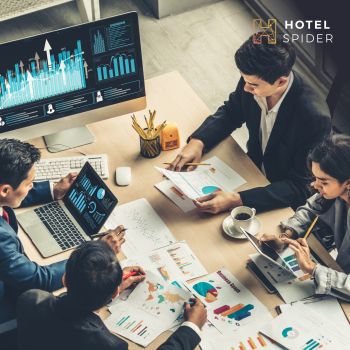 Learn which data can help to make your marketing campaigns even more effective, even on a small budget.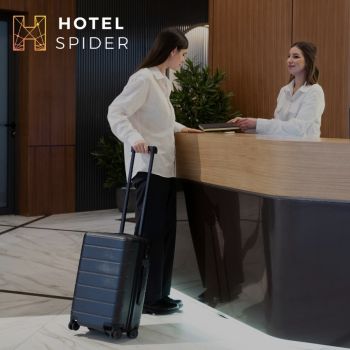 There's no denying that it's been a strange few years for the travel industry. First COVID-19 restrictions rendered travel almost impossible for a year, then travel sprang back with a vengeance in 2021 and 2022.