By managing your bookings more easily and successfully, you'll ensure your hotel is as full as it can be. You'll save time so your staff aren't overwhelmed with constant tasks and remove friction from the reservation process. By synchronizing a channel manager with your own property management system it's easier to manage every aspect of the booking process.
What it Means for Hoteliers
We recently updated our channel manager to support a wide range of additional capabilities, ensuring you can manage your bookings even more efficiently and easily. Some of the most exciting features:
Synchronization: show your availability and price across more than 200 connected sales platforms around the world. Diversify your presence safely and drive more bookings.
Transparency: gain complete access to all changelogs, giving you complete visibility and security.
Flexibility: Manage all your rates, inventory, and booking rules under a single tab. No more switching between complex and clunky systems.
Lightning-fast: our real-time inventory works on the fastest server, pushing your ARI to all the connected sources in real-time. That means 10 seconds to 1 minute — blisteringly fast.
Keep customer data secure: our multi-secured reservation portal ensures customer data like credit card details are completely protected at all times. Give your guests peace of mind and comply with privacy regulations.
Easy control over OTA promotions: OTAs are a major source of booking revenue for hotels. Now you can manage all your OTA promotions from Booking.com to your own website booking engine from the Hotel-Spider extranet.
Customized booking engine: you now have control over elements of your booking engine like color coding, font size, logo size, and more. Add a touch of individuality and let your brand voice shine through your platform.
No more revenue loss experiences: with Hotel-Spider's extranet, you can set a threshold price for each room category and plan rate, preventing you from updating the wrong figures for your OTAs.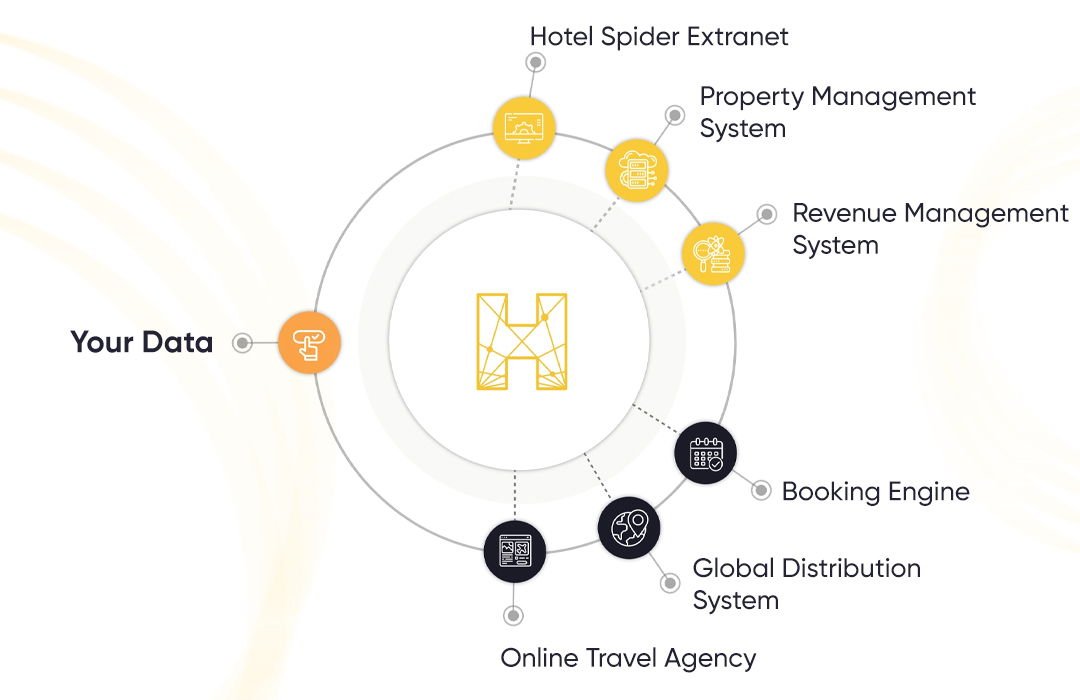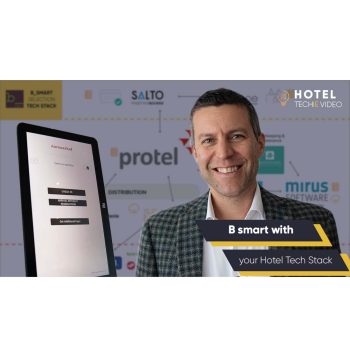 Searching for inspiration for your own hotel tech stack? In this video you'll learn how B_Smart Selection combines guest comfort and operational efficiency using the newest technology.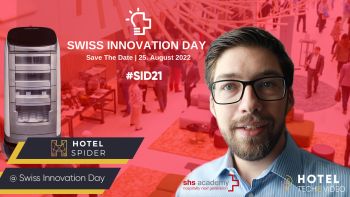 This time, we invite you to join Elisha Schoppig as he explores the Swiss Innovation Day and presents some of the most interesting data and novelties from the event.
Hotel-Tech
|
14 Sept 2021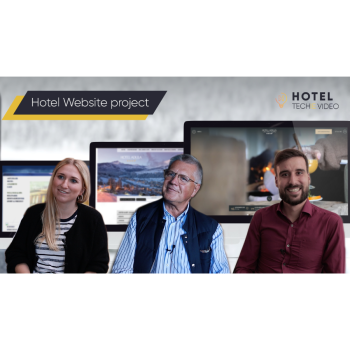 How do you turn your new Hotel website into a guest magnet? Watch interviews with experts to find out what to keep in mind when creating your website and how to ensure the project is a success.