Hotel-Tech
|
16 Sept 2022
All hoteliers know this situation well: Finding and implementing new software is a complex and time-consuming project. But you can get a good result more quickly by using the right approach.
Here at Hotel-Spider, we've helped thousands of hoteliers on their way to finding new software solutions over the years. During this time, we've learned what is most important when searching for and successfully implementing new software.
Elisha and Maria from Hotel-Spider have shared these experiences in this Livestream.
We have summarized the most important points here so that you have a guideline for the next software switch, with which you can reach your goal quickly.
A structured strategy for selecting software
Don't rely entirely on your gut feeling when choosing new software but go about it with a system.
First of all, define what the solution you're looking for absolutely has to offer, and which criteria it needs to fulfill. To do this, make notes about which processes the program should support, and which functions are most important to you. Any programs that don't fulfill these criteria can be eliminated straight away. But you should also think about where you can be flexible.
This should help you to limit your search to five to ten of your favorites. Next, create an evaluation form with your top categories, and add the following points if you haven't already:
• Customer service: How quickly does the provider respond to queries? How do existing customers rate the service?
• Price: What are the different provider's price/performance ratios?
• Training: How easy will it be for your staff to work with the new system?
• Introduction time: How long will it take and how difficult will it be for you to implement the new solution?
• Recommendations and customer reviews: How content are existing customers with this software? What have you heard about it from other technology providers?
Now use a scale of one to five (or ten) to rate how well your favorites fulfill your criteria. Two to three front runners that best meet your requirements should now emerge. Your gut instinct can be helpful for making the final selection, or you can strictly rely on the evaluation when deciding which solution comes in first place.
A practical example: Step by step to your new channel manager
Let's take a look at how the above advice can be used in practice, for example when searching for a new channel manager.
This process will naturally change a little depending on the type of solution you're looking for. So feel free to adapt the following guidelines to your own needs and circumstances.
Step 1: Define your "must haves"
Two indispensable points are really clear when it comes to your channel manager.
• Connections to all OTAs that you want to work with: This includes large providers like Booking.com and Expedia, as well as other OTAs that are relevant to you and your target group. The more channels a channel manager offers, the better for your business.
• Integration with your PMS and RMS: This is the only way to automate all the manual steps involved in distributing your prices. The better these integrations work, the more time you save.
When it comes to connectivity and integration, the quality and type of data transferred is important. The same applies to PMS connection in particular, and the two or three channels you use most often.
You should also pay attention to the following three points:
1. Payment security: For credit card payments, it's imperative to adhere to PCI-DSS. The provider also needs to work in compliance with GDPR.
2. Flexibility: The channel manager should enable you to adjust your rooms and price structure depending on the channel, availability, and season.
3. Transparency: Because this is a transaction system, you should always be able to view the details of all transactions.
If you've already made an initial selection based on these criteria, then you can continue on to the second step.
Step 2: Define your "nice to haves"
The next points could make working with your channel manager even easier.
• Price derivation and automatisation: The easier it is to set price derivation, regulations, and other automatisation, the more time and energy you can save with your new channel manager.
• Customer care: Good availability and quick replies help you to get the most out of your new channel manager.
• Supported languages: This is important if you exclusively work and communicate in your own language.
• User interface: A clear overview is particularly important if you work directly with a channel manager to enter data.

Step 3: Clarify other important questions
The final step is to assess the following elements.
• Costs:
How is the price composed (e.g. Monthly fixed costs per room)?
Are there additional monthly or annual costs?
What do setup and staff training cost?
• Contract length and termination conditions::
Can you test the product out for free and with no obligation before you buy?
When and how can you end your contract?
What deadlines do you have to adhere to?
• Support costs:
Is customer care included in the price?
Are there different price levels for customer care (e.g. For superfast responses or help around the clock)?
Once you've gathered all this information, you can evaluate your favorites and choose the right channel manager for your company.
At this point, it's important to consider that, in addition to these criteria, your current situation will affect which solution you're able to choose.
There are three possible scenarios:
1. You build a completely new tech stack: You have maximum flexibility in this situation. You can freely choose technology solutions and perfectly coordinate them to one another.
2. You update your existing tech stack: Programs, e.g. Your PMS, may limit your options. In this case, ask your PMS provider which integration partners they can recommend, and discuss any possible challenges.
3. Look for a channel manager that isn't connected to your PMS: In this case, it's important to manually update your availabilities, prices, and booking rules in your channel manager. So you should choose a provider that offers a user-friendly and clearly-structured extranet. If you frequently enter data using a mobile device, make sure that the system can support this and is cloud-based.
Integration steps based on the example of a channel manager
Now let's take a quick look at the steps involved in implementing a new channel manager.
First, we need to understand the channel manager's data flow.
The channel manager first needs necessary data about your rooms, their prices, and availability. It then sends these on to various sales channels. If a Reservation is made via one of these channels, the channel manager sends this on to the PMS and updates the inventory for future sales.
The following steps are important for everything to work effortlessly:
1. Installing the channel manager
2. Integrating with the PMS to enable data exchange or manual data entry in the channel manager
3. Connecting to sales channels like OTAs, GDS, booking engines, etc.
Once that's done, nothing is to stop you from using your new channel manager.
The process is similar for other technology solutions. Generally speaking, the biggest difference is which systems the new program needs to connect to, and who is involved with the project internally and externally.
At first glance, this process can seem extremely arduous.
Although it takes time, it's really worth it.
Because in return, you'll benefit from a well-integrated tech stack that saves you a bunch of work.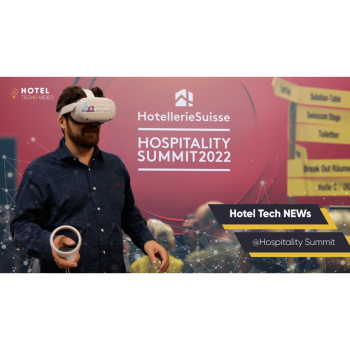 Virtual reality, new payment processes, and improved business intelligence: Watch our new Hotel-Techie video and learn what's happening in the hotel industry from experts at the Hospitality Summit.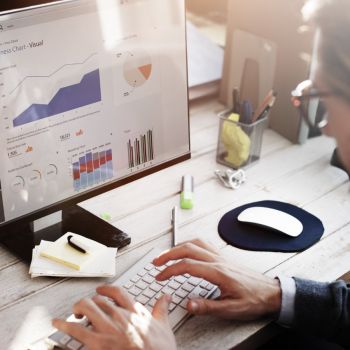 Google Analytics: How to use the Google tool for your hotel in the best possible way. Even if Google Analytics may seem confusing and complicated at first, these tips should enable you to properly handle this valuable tool.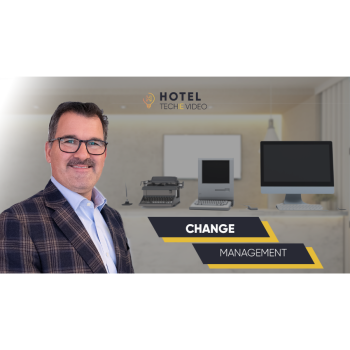 Innovation is made easy - with well-planned change management. Our expert explains how to effectively implement new technologies and processes, as well as how to avoid common pitfalls.