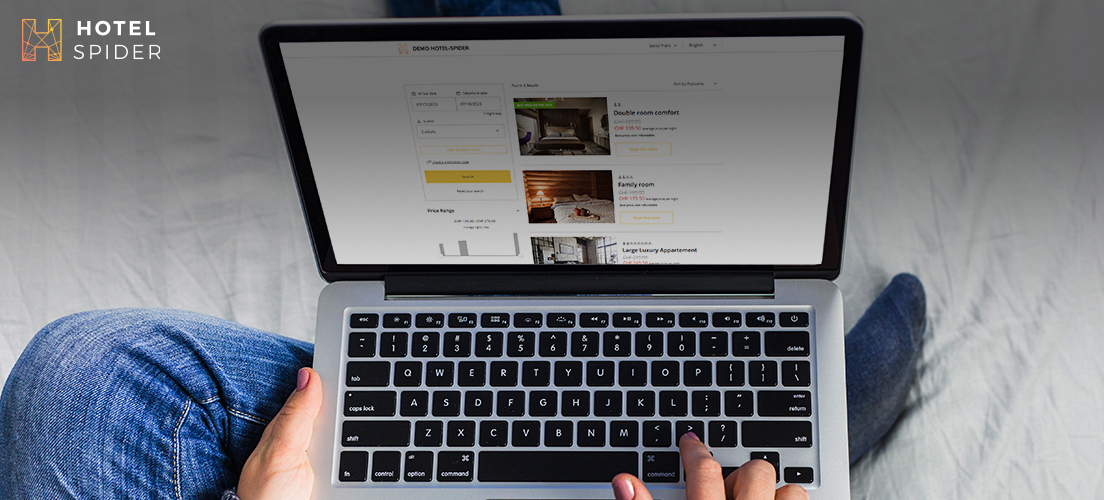 A booking engine could be the most powerful piece of software your hotel ever invests in. This is because, when used in the right way, a booking engine has the power to revolutionize the way your hotel connects with new guests, ensuring your rooms are filled and driving up revenue.
However, it's important to use your booking engine the right way. In this article, we'll look at some of the best practices hotels can use to get the most out of their booking engines and lay out some useful booking engine and marketing goals.
Why is a booking engine so valuable?
A booking engine allows you to optimize the booking process on your hotel website, which makes it more likely that guests will book directly through you as opposed to third-party platforms (which typically charge commission).
On top of that, a booking engine gives you the option to make the booking process as easy, smooth, personalized, and rewarding as possible for your customers — giving you control over the process and helping you boost the likelihood of securing a booking.
You can provide even better guest experiences by allowing them to manage their bookings, check availability, and reserve rooms in real time. And if that wasn't enough, the analytics and data provided by good booking engines can help you fine-tune and improve your process to take your marketing and customer service to the next level.
Booking engine best practices
So how do you turn your booking engine into a customer-delighting, revenue-maximizing machine? Here are some best practices to follow.
Make sure your booking engine is optimized for mobile. More and more customers are choosing to book hotel rooms on their smartphones — make this as easy for them as possible.
Keep things simple. Your customers should be able to make a booking in a minimal number of steps.
Provide clear, accurate information about things like room descriptions, size, and features. Use high-quality and attractive images.
Show real-time availability and pricing information — encourage immediate bookings
Ensure your payment system is secure (and appears secure) — keeping your guests' financial information 100% safe
Use social proof in the form of ratings and guest reviews at different points in the booking process, to show credibility and reassure customers
Integrate your booking engine with your website and other online distribution channels — this makes it much easier to manage inventory and avoid issues like overbooking
Track metrics like conversion rates, abandon rates, and booking patterns — and make tweaks based on data
Offer multiple language options and currency conversions — many of your guests will be overseas
Reward customers for booking directly through your website, for example with discounts and upgrades. This encourages guests to book with you instead of third-party platforms which charge commission.
Setting goals: some booking engine and marketing goals for your hotel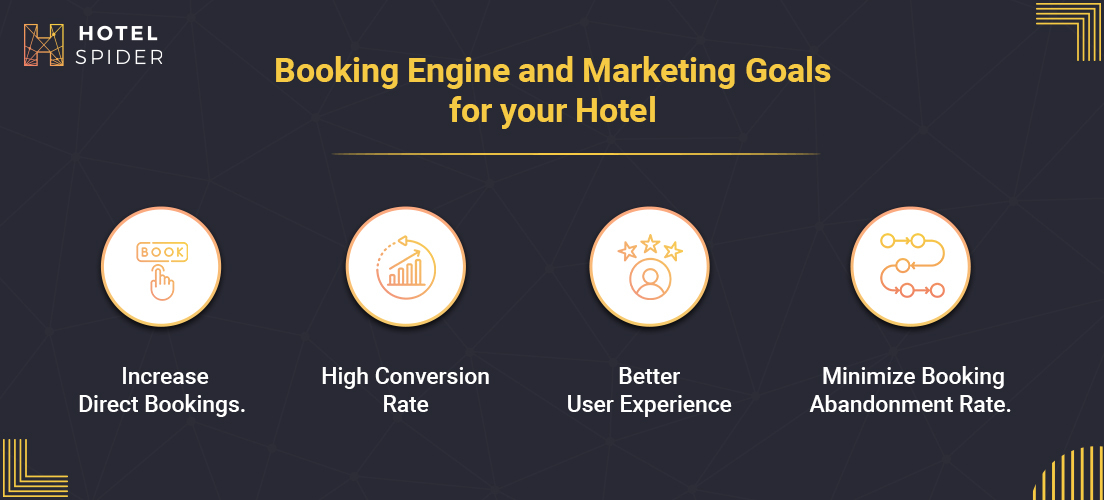 Setting the right goals is essential if you want to succeed with your booking engine, driving more direct bookings and providing the best possible customer experience.
In general, it's best to keep your goals simple and clear. Don't overcomplicate things, and remember to keep your goals relevant and realistic.
Here are some potential booking engine goals to consider:
Increase direct bookings. This is a great overall goal for any hotel to aim for and can be reached by incentivizing customers to book directly with the hotel using discounts and exclusive rewards, along with a seamless and comfortable booking experience.
A higher conversion rate
A better user experience with minimal friction and stress, helping customers make their booking as quickly and easily as possible
Minimize booking abandonment rate. What is causing customers to leave the booking process midway through, and what steps can you take to remove or mitigate those factors?
Marketing Goals
Now let's take a look at some more general marketing goals for your hotel:
Boost your profile and build brand awareness across a wider range of channels like social media, email, and traditional advertising
Increase traffic to your website using tools like SEO, content marketing, sponsored content, social media, and more
Focus on getting more positive reviews across different platforms and building a solid reputation both online and offline
Use more targeted advertising to connect the right marketing message with the right demographics
Build lasting relationships with all your guests and stay engaged through personalized emails, loyalty programs, and frequent interactions
Work with influencers like popular travel bloggers — this kind of content is perceived as more authentic and trustworthy than brand content and can help you build a whole new level of authority
Constantly measure and analyze your hotel's performance across different marketing metrics like conversion rates, direct bookings, and bounce rates — making constant data-driven decisions to optimize your marketing
Empower your marketing goals with Hotel Spider's SB4 booking engine
The right booking engine, used in the right way, can transform the way you connect with potential guests, deliver first-rate customer experiences, and drive more direct bookings. Here's how Hotel-Spider's SB4 booking engine makes that happen:
Two-way compatibility with your Hotel-Spider distribution extranet
A smooth, friction-free experience for guests when booking rooms
A highly secure system, ensuring guests' details are kept completely safe and can only be accessed by authorized staff members
The ability to connect with a wide range of third-party platforms
The SB4 booking engine also works in combination with our other powerful solutions like our channel manager and central reservation system.
Get in touch with us to learn more about how it works and get started."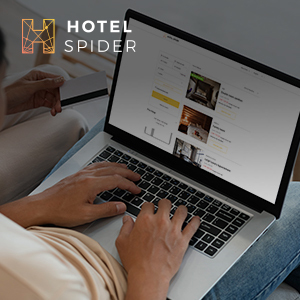 your guests entering your hotel and being greeted by a roaring dragon at the reception desk or finding a secret passage leading to a candy-filled room. Sounds fantastic, doesn't it? While we might not be able to conjure up magical creatures or hidden candy rooms, we've got something even better for you—5 secrets to create an exceptional guest experience with their online hotel booking journey!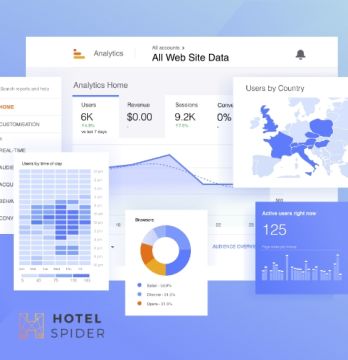 Have you already switched to Google Analytics 4? If not, or if you have any questions about switching to the new system, this article will help you with answers and advice from our guest expert, Thierry Geissmann.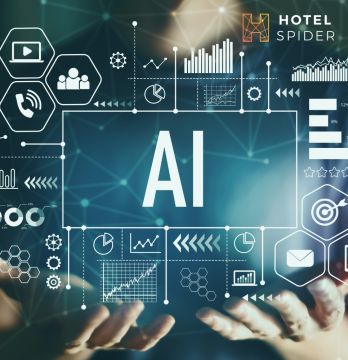 Artificial intelligence and platforms like ChatGPT are popular topics at the moment. But to what extent is this technology genuinely relevant to the hospitality industry? We discuss four areas of application with hotel experts.