Have you already switched to Google Analytics 4? If not, or if you have any questions about switching to the new system, this article will help you with answers and advice from our guest expert, Thierry Geissmann.
If you use Google Analytics, you've probably already heard the news ... Universal Analytics was deactivated on July 1, 2023.
So now is the time to switch to Google Analytics 4 and familiarize yourself with the new system.
We discussed the specific relevant implications for businesses like yours in a live stream with Thierry Geissmann, founder of the marketing agency dig.id Switzerland.
Among other things, he explains how your sales department can benefit from working with Google Analytics 4 and what you need to consider when switching to the new platform.
Why collecting website data is so important
In hotel sales, data is the key to success. This data can show you where to focus your energy to achieve the best possible results.
Data related to the traffic on your hotel website can support you in several ways:
1.- Website optimization:
Google Analytics shows you which pages present a high bounce rate and where users tend to spend the most time. This helps you to make individual pages more user-friendly and even improve your entire website, thereby making it more likely that your visitors will book directly with you.
2.- Data-driven marketing:
You can also use Google Analytics to identify from where visitors were been directed to your website and which source markets are converting particularly well. "This knowledge will help you identify targets for your marketing campaigns, tailor your content to your audience, and obtain better results", explains Thierry.
3.- Remarketing:
75 % of all hotel bookings are stopped before completion. While this may initially sound like bad news, it also represents an opportunity. "You can use your analytics data to prepare retargeting campaigns. These campaigns display targeted ads to people who have already visited your website and have shown an interest in booking. This can be an effective way to win over these customers and generate new direct bookings", continues Thierry.
The big move to Google Analytics 4: What will happen in July 2023?
As from 07.01.2023, Google Analytics 4 (GA4) will replace Universal Analytics (UA). After this date, you will only be able to collect and evaluate your website data using GA4, as UA will be fully deactivated.
The purpose of the new platform will remain the same. It will also show you from where your website visitors originate and how users proceed on your website.
"We consider the main changes to be how data is collected and evaluated. In GA4, user information is completely anonymized. This allows Google to evaluate the same amount of data while at the same time offer an even higher level of data protection", explains Thierry.
How to migrate to Google Analytics 4
According to our expert, switching to Google Analytics 4 is nothing to be concerned about: "Migrating to the new platform and working with the new system aren't nearly as complicated as you might think. Yes, some things will be different, however, overall, it is easy to get going."
To migrate your existing Google Analytics account to GA4, select "Settings" and follow the listed steps. Following these instructions, the whole process should only take a few minutes. The most important thing is to store the new tracking ID on your website.

"If you are not completing this process yourself, share this ID and your Google Account log-in information with your website or marketing agency. Your partners will then be able to help you to switch and set up GA4. However, make sure that your Google account is always linked to your hotel so that you can continue to access the account, even if you change agencies." recommends Thierry.
He has two more tips for working successfully with GA4 and ensuring you are in compliance with data protection regulations.
1.- Embed the tracking code in the cookie banner: "This ensures that user data is not tracked until website visitors have given their consent."
2.- Data storage: "The standard period for data storage is two months. Extend this period to 14 months so that in the future, you can always compare your data with the previous year."
Accurately track data on the website and the Booking Engine
In Universal Analytics, visitor sessions were tracked individually, even if they involved the same user. This led to data corruption when calculating the conversion rate.
You can now avoid this with event-based tracking in Google Analytics 4. Repeated visits to your website are always assigned to the same visitor and you ultimately see how many users have been converted, instead of the number of sessions.
"This provides you with a realistic picture of the booking journey and helps you to gain a better understanding of the behavior of your potential guests. This shows how you can tweak your website to obtain better results," says Thierry.
You can gain even more detailed insights with cross-domain tracking in GA4. This allows you to easily differentiate views and conversions on the website and Booking Engine, while still tracking them in the same account.
"While the website and Booking Engine cooperate to generate bookings s, they should still be analyzed separately. This gives you a good idea of further improvements you can make to the customer experience", Thierry continues.
Of course, Google needs to know that the Booking Engine and the hotel website are linked.

For this purpose, initially go to the "Data streams" tab. There, click on "Edit tag settings" and add the Booking Engine domain in "Configure domain".

Using Google Analytics 4 correctly in everyday hotel life
Finally, Thierry shares a few tips on how to get the most out of the analyzer tool data.
"When you open Google Analytics, you will see the homepage. You can individually adapt this homepage so that it always displays the data that is most relevant to you. You can then click through the individual sections for more in-depth insights." says Thierry.
The following items are particularly interesting for a hotel website:
• Engagement data: See how users interact with your content. For example, you can find out how far people scroll on individual pages, which links they click and which embedded videos they watch.
• Conversion tracking: Track how successfully your website encourages visitors to perform certain actions. This might include subscribing to a newsletter, making a reservation or contacting you via live chat.
• User information: Find out which countries your website visitors are from, their age groups and which channels they use to find your site.
"Of course, you can also view a lot of other information in Google Analytics 4 and go into more depth. This means you will be ready to react to new demand trends, gain a better understanding of user behavior on the website and continuously optimize your online sales. In general, I recommend checking the tool once a month to ensure you remain updated at all times." concludes Thierry.
Although the migration to Google Analytics 4 will involve a few changes, there is no need for concern.
Of course, you will need to get to grips with the new navigation. However, once you become familiar with it, the new platform will make things a lot easier. The preparation and visualization of the data is more intuitive and you have many more report customization options.
This opens up new opportunities for you to advertise your hotel in a more targeted way and use your marketing budget more effectively.
So, let's head over to Google Analytics, and perform the switch!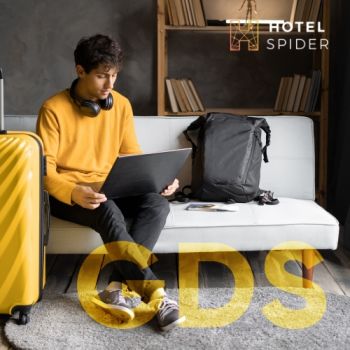 Reach more clients on a worldwide basis - this is the idea behind the use of GDS. For this to work, good content is crucial on these platforms.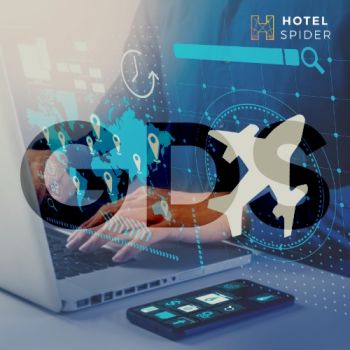 Find out what is behind the GDS, how to make optimal use of this sales tool, and which platforms offer you the most extensive reach.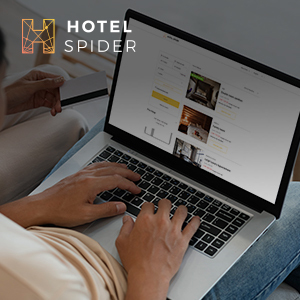 your guests entering your hotel and being greeted by a roaring dragon at the reception desk or finding a secret passage leading to a candy-filled room. Sounds fantastic, doesn't it? While we might not be able to conjure up magical creatures or hidden candy rooms, we've got something even better for you—5 secrets to create an exceptional guest experience with their online hotel booking journey!