Google Analytics: How to use the Google tool for your hotel in the best possible way. Even if Google Analytics may seem confusing and complicated at first, these tips should enable you to properly handle this valuable tool.
Data-driven hotel marketing with Google Analytics
What hotelier doesn't want highly sought-after, commission-free direct bookings?
In order to increase this type of sale while getting more out of all marketing initiatives, it's important to understand the basics.
This includes using data to optimize your hotel website.
In this live stream, Marco Baurdoux and Yannick Blondeau from Hotel-Spider talk about ways to find, collect and analyze the data you need in order to do this - with the help of Google Analytics. They have even invited an expert guest along with them for the first time: Thierry Geissmann, the founder of hotel marketing agency dig. id Switzerland, joins us to share practical application tips for Google Analytics.
Here you'll find a summary of the most important points so that you can fully benefit from this tool.
What is Google Analytics?
Google Analytics (GA) is a free web analytics tool, which has been provided by Google since 2005. It analyzes different types of websites and user data and presents them in a straightforward format, which helps you to see how many visitors end up on your site and how they act there.
For example, the data that Google Analytics provides include:
Visitor numbers (also known as traffic)

The time users spend on the website (the so-called session time)

How many and which pages a visitor views during their visit

The bounce rate (how many users leave the page immediately)

Source of website views (e.g. your social media profiles, ads, online media...)
From which page your visitors usually leave your website
This data shows you how users click through your website. You can also enable GA for your Web-Booking-Engine (or Internet-Booking-Engine - IBE for short) and retrieve data for that specifically. This gives you an even better insight into the booking patterns of your potential guests.

Why Google Analytics?
In addition to GA, there are various other service providers that are offering similar solutions. These include, for example, Adobe Analytics, Mixpanel and HubSpot.
With around 30 Million registered websites, GA is by far the most used analytics tool worldwide. That's because GA is free, quick to set up and easy to use. That's the case even if you don't have advanced IT skills.
Easily set up Google Analytics for your hotel website
Google Analytics can be enabled for your website in just three simple steps.
• Step 1: Open a GA account and register your hotel website
• Step 2: Copy GA tracking code and paste it into your website source code. Alternatively, you could activate the tool data flow by entering the tracking ID into a Google Analytics plug-in.
• Step 3: Use tags in order to compare and evaluate data from different campaigns and links.
And that's it, you're done! Now, every time a visitor goes on your website, data is being transmitted to Google Analytics. There they are collected and processed for you to access via your GA account.
GA activation for the IBE works in a very similar way; most providers support GA connectivity. With Hotel-Spider, all you need to do is simply enter your tracking code on the extranet, and then save it. After that, GA will already be able to gather data on your IBE user's behavior.
Lastly, go to your website and the IBE and make a booking as a test. If both are displayed in GA, that means everything has been set up correctly.
Why your hotel website data is so important
Marketing costs time and money, whether you're working with traditional media, social media or online ads. These investments must therefore be justified by appropriate results.
This is where Google Analytics helps. The tool allows you to measure and understand the results of your own marketing activities, This will help you to see where things are going well and where you should adapt your approach slightly.
You may be able to learn a thing or two from eCommerce companies here. These companies are constantly analyzing their users' behavior and where their page views are coming from in order to keep optimizing every element of their customers' experience. If you also collect your data and start asking yourself the right questions in response to your findings, you too can reviese your hotel website according to this same principle and generate more direct bookings.
The most important data from Google Analytics
An extremely large amount of data is presented in Google Analytics. This can quickly become overwhelming. Focus only on the essentials needed to uncover new areas of potential.
Important information about your website visitors
In the audience overview you'll find everything you need to know about your website's users. There you'll be able to learn where your page views come from, which pages your visitors tend to visit and also from where they bounce off. You can also compare data from different time periods, allowing you to, amongst other things, draw conclusions on the following points:
The services that your guests are most interested in

Information that is important for your guests

Which pages are difficult for your visitors to navigate (tends to be the pages with the highest bounce rate)

The campaigns and media channels that bring in the most traffic
Use this information to target your website for optimization where the greatest need is.
Plus, the data also shows you the marketing initiatives that are currently working best for you, Which gives you the opportunity to retain the strategies that are working well and reviese the others.

Conversions - an overview
We also need to ask ourselves similar questions when it comes to conversions. Look at where your sales are coming from and which traffic sources are proving to be the most lucrative. Are there ways to focus on this and achieve even better results through targeted advertising or offers? There are also potential visitor groups you could target more effectively in order to keep them engaged.
After looking at your website conversions on a general level, zoom in on IBE conversions. Analyze each posting section and the page associated with the IBE.
Where do visitors bounce? How can this be avoided through changing the texts, buttons or layout? Use A/B testing to weigh up your different options and find the best solution for your IBE.

Google Analytics is breaking new ground
From July 2023 there'll be the new Google Analytics 4. This will replace the current Google analytics and process data in a completely new way. An important reason for this update is the phase-out of cookies at the end of 2022.
Luckily, you'll be able to easily make preparations for the transition. You already have the option to activate Google Analytics 4. Run both versions in parallel so that the new system can already start collecting data. This means that from the final changeover in July 2023, you will already be able to work with a whole year's worth of data.
Even if Google Analytics may seem confusing and complicated at first, these tips should enable you to properly handle this valuable tool.
When you do, you will have nothing standing in the way of making data-driven decisions to optimize your website and marketing strategies.
It won't be long after that when you'll notice an increase in sought-after direct bookings.
So, let's get going! Which data sets do you analyze first when optimizing your direct sales?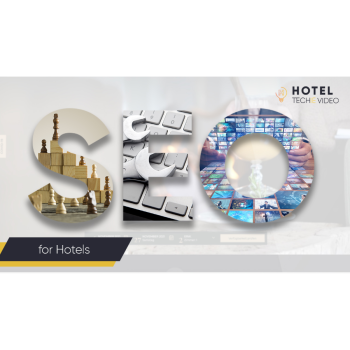 SEO doesn't have to be complicated! Learn from our experts the straightforward steps you can take so that your hotel website appears more appealing to guests and search engines.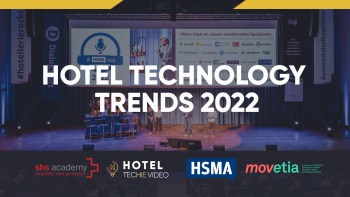 APIs, blockchain, and the Metaverse - How do these technology trends affect the hotel industry? You'll find out what experts from the HSMA Day 2022 have to say about it in our newest Hotel Techie video.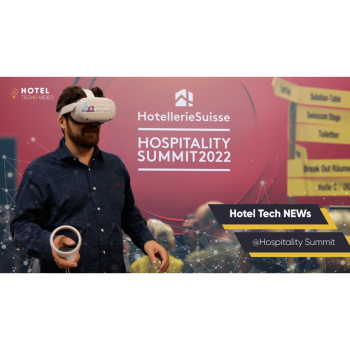 Virtual reality, new payment processes, and improved business intelligence: Watch our new Hotel-Techie video and learn what's happening in the hotel industry from experts at the Hospitality Summit.