How much do you think it costs to acquire guests? This question is more difficult to answer than you might think. But we explored the topic in detail with our guest experts, Andreas Fassbender from The Living Circle and Heiko Siebert from SHL.
When it comes to online sales, conversations often revolve around how hotels can increase their reservations.
But how much do these reservations actually cost hotels? This aspect is seldom brought up unless the conversation shifts to OTA commission or pay-per-click ad fees.
However, this topic involves much more and engaging with these costs can help you to save a significant amount of money and make more purposeful investments.
Elisha Schoppig and Marco Baurdoux from Hotel-Spider discussed the aspects to be considered in this live stream They invited Andreas Fassbender, Group Revenue Manager of The Living Circle and Heiko Siebert, a lecturer at SHL, as guest experts to join in the discussion.
The main points from the live stream are summarized here.
What are booking costs?
Before we consider how to optimize booking costs, we need to have a clear understanding of what they entail.
Heiko suggests the following definition: "To me, booking costs encompass everything that needs to be planned and accomplished for a guest to stay at my hotel. This includes the time and expertise I invest in marketing the hotel, the cost of various booking channels such as OTA commission and the management of my own website."
In short, it costs money to acquire customers, regardless of the channel. "Guests don't just flutter in. You have to invest in them." emphasizes Heiko.
Booking costs for OTAs – what is included?
At first glance, OTAs are all about commission. If you take a closer look, you may spot a few other associated costs. These include advertising on the portal and participation in premium programs. Both are voluntary for your hotel and you can join or withdraw from them at any time.
This all sounds pretty clear at first. But Andreas knows that OTAs can involve hidden costs: "Even if the commission remains the same, some OTA programs require additional services, such as free upgrades, early check-in, late check-out, etc. While these services may not incur direct costs, they still hold significant value. You cannot ignore these aspects when evaluating this type of campaign."
Some online sales partners also use the net price model. They keep the commission and only transfer the net price to your hotel. Although this saves administrative effort, these costs do not appear in your accounting.
"While the commission is not categorized as a direct expense, it should not simply be disregarded. It reduces revenue in the same way as normal commission. It should therefore also be taken into account when evaluating the profitability of individual OTAs", explains Heiko.
The advantage of OTAs is that commission and conditions are often not set in stone. "A lot has changed since the pandemic. Online partners are a bit more flexible nowadays. Engage in a conversation to find a beneficial solution for both parties", suggests Andreas

How much do direct bookings cost?
The general advice is to focus more on direct bookings, as they tend to be more profitable. But is this really true? According to Heiko, it depends a lot on how much you invest in your website: "The costs associated with a hotel website are complex. On one hand, hosting, design, copywriting, translation and photos need to be considered. While these are major expenses, they are not regular costs. Hotels that regularly publish new content and place ads to generate page views will of course need to cover the additional costs," sums up Heiko.
And let's not forget the fees for solutions such as your booking engine, communication tools and other technology you might use on your website.
Add all of these expenses together to determine your overall investment in your website. "Also look at how many direct bookings and how much revenue you generate through your website. This will allow you to compare your investment with your results. In turn, this can help you to optimize your strategy", explains Andreas.
How much do you change your regular guests?
Regular guests and corporate customers often enjoy special prices and conditions. It can be difficult to calculate whether this is worthwhile for you. Additional services and low tariffs are frequently offered to these customers, and they may not be recorded directly as expenses. "These special offers are an investment in customer relations and can certainly pay off. However, if you find that you are being a little too generous, engage in dialogue with your customers to find a solution that is acceptable to everyone." advises Andreas.
Another important aspect when working with regular customers is the booking channel they choose. "If a guest repeatedly books through OTAs, something is going wrong. The aim here is to encourage guests to make future reservations through the channel which is most favorable for your hotel. This is usually your own website. Think about how you can make this appealing to travelers and let them know about how they can benefit from booking with you directly." suggests Heiko.
Offline reservations: Still relevant
Reservations by email or telephone are still common, especially in the DACH region. Of course, these also involve costs. "The time your team invests in each reservation is the most important factor. However, cancellation and conversion rates for offline reservations are also revealing metrics," says Heiko.
Indeed, you can also view these costs as an investment. Direct contact with the hotel continues to be important to many guests. This can help you to create a better customer experience.
"If you still want to save time and money, modern technology solutions can provide support. This enables your team to work more efficiently and dedicate more time and attention to your guests", adds Andreas.
Work strategically: Which costs are worthwhile?
It is an unavoidable fact: Winning guests for your Hotel costs money. At the same time, these costs are also a crucial investment in your business. Get the most out of them by being smart and purposeful.
"A website can involve many costs. Nevertheless, I strongly advise hotels to have their own website. Examine the costs and analyze the benefits of each tool or advertisement, considering the value they bring to your business. This will enable you to make well-informed decisions about future actions." advises Heiko.
Elisha adds another important point: "Having your own website also allows you to gain more independence from your sales partners. Additionally, guests can use the website to contact you directly. This also has great value for your hotel and your customers."
A strategic approach is also essential when it comes to partners such as OTAs or GDS. Analyze the effort, cost and revenue of each channel to decide which partnerships are most worthwhile.
"In the case of OTAs and GDS, you are paying for visibility. It is worthwhile in many cases, but you should still choose your channels carefully. To make the best choice, consider what matters most to you – full hotel occupancy or positioning yourself effectively to attract your ideal audience," suggests Andreas.
As you can see, reservation costs are not as easy to quantify as we would like. Many expenses and investments are challenging to capture but still deserve attention.
"To start with, it's important to be aware of this issue and understand the cost of each channel. Start by analyzing your most important partners to see how much money you have left in the case of reservations from individual channels and which partnerships you might want to reconsider", concludes Heiko.
This can be time-consuming, but it is an extremely important process for your business. It can help you to control your costs, retain more revenue for yourself and even enhance your guests' experience.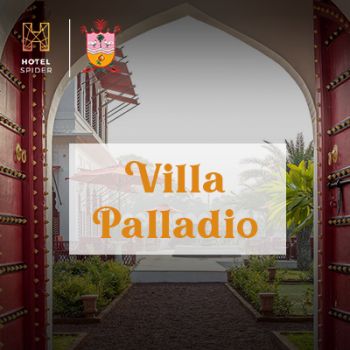 Open since September 2022, the nine-room Villa Palladio Jaipur is a gracious city estate inspired by the fabulous traditions of the great hotels of the past. conceived as a retreat, this wonderland allows guests the simple opportunity to dream: introducing the cumulative philosophy of Palladio Jaipur's imaginative understanding of what XXI Century Hospitality should represent – the return of a grand simplicity rooted in the guest's individual experience of delight.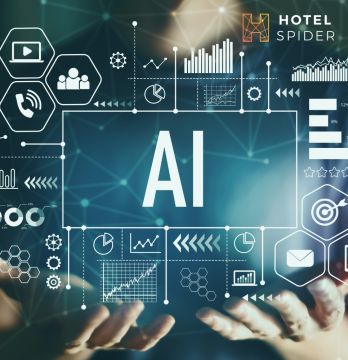 Artificial intelligence and platforms like ChatGPT are popular topics at the moment. But to what extent is this technology genuinely relevant to the hospitality industry? We discuss four areas of application with hotel experts.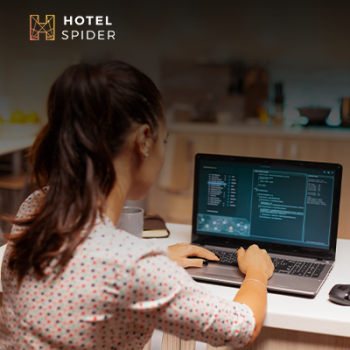 The summer of 2023 isn't even over yet, and it's already shaping up to be a big one for the travel industry.