Hotel-Tech
|
22 Sept 2023
Finally, more direct reservations! Unlock online direct sales success for your hotel with practical tips on the best tools and investments!
Effortlessly expand your hotel's online direct sales with the right approach and a few technical tools
In this Hotel Techie video, you'll discover what is involved
Every hotelier aspires to increase direct reservations and reduce reliance on external sales partners. Not to mention the money saved on commissions…
If you have often thought about how to optimize your online direct sales, you have come to the right place!
In this Hotel Techie video, you will learn the necessary steps and tools to achieve this.
Just one thing before we begin: it's not as difficult as you might think!
Your guide to effective online direct sales
Over-reliance on partners like OTAs means relinquishing control over the booking process, the guest reservation experience and customer engagement. You are probably already aware that this isn't ideal.
That's why we're sharing a few simple but effective tips to help you increase your direct reservations.
Among other things, we will explain:
The key considerations for your website
Which sales tool is absolutely essential
How your team can motivate more guests to book directly
Where you can invest targeted time and money to see real success
Implement these basic strategies and you'll be well on your way to securing more direct reservations and reducing dependence on other sales channels.
Watch our video and get started right away!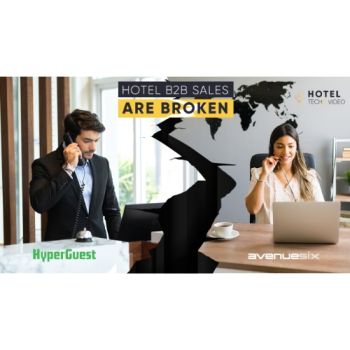 Interview guests Enzo Aita from Hyperguest and Melanie Sensicle from Avenue Six Travel discuss alternatives to the major online agencies in B2B sales. Travel agencies and hotels are finding their way back to each other - thanks to new tools.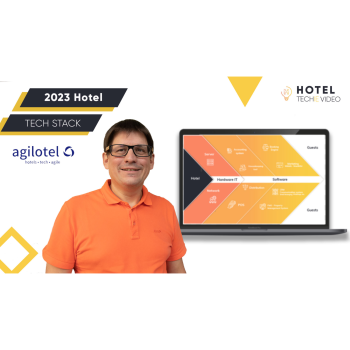 Finally! Here you'll learn what really matters when developing your hotel tech stack, as well as how to find the best, future-proof solution for your hotel.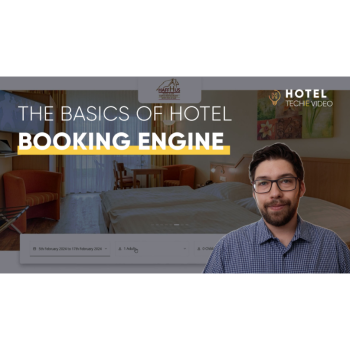 A booking system on your hotel's website is now indispensable. The initial steps to create your own booking engine and outlines key considerations in a simple and efficient way.