What's going to be particularly important this year launching successfully in 2022. Let's look at four trends and developments in the world of hotel technology. It's important to get to grips with them and try out new things.
In the last two years alone, many hoteliers have realized how important technology is for their business.
In this same time, countless interesting new developments and solutions have come on to the market.
These create lots of opportunity for more efficient workflows, improved guest experiences, more effective sales, and increased security. But of course, you can't and shouldn't be part of everything trend right from the get-go. The targeted selection of suitable innovations is much more purposeful, saves time and energy.
So let's take a look at four trends and developments that can make a big difference, and that you should definitely be using for your establishment.
More equal opportunities with online sales
A lot has happened in the world of online sales in 2021. It will continue to make waves in the coming year and change the sales landscape.
Metasearch sites like Trivago and Google Hotels, for example, have skyrocketed in popularity in the last year. This trend will continue in 2022.
This offers your establishment the advantage of being listed directly alongside OTA offerings, which makes it easier for your guests to compare deals. You can direct more users to your website as a result, which increases your chances of getting valuable direct bookings.
Plus, OTAs are having to reckon with increasing competition from Google. In many regions, bookings are now already possible via their search engine, essentially replacing online travel agencies. New Google Hotel Ads also offer hotels the chance of increasing visibility and gaining independence from OTAs. As such, CPA and CPS models (Cost per Acquisition and Cost Per Stay) are particularly attractive, because you only need to pay if your ad actually generates a reservation.
And because technology is always becoming more user-friendly, it'll be even easier in future to turn additional page views into more direct bookings. An attractive, optimized website and web-booking engine that's been integrated into your website and connected to PMS allows for quick and easy reservations in just a few clicks.
If you use all of these developments to your advantage, you have a good chance of expanding your direct sales this year, as well as becoming less dependent on OTAs.

Technology in guest rooms and during their stay
Lots of guests use streaming services to keep them entertained at home (e.g. Spotify, Netflix, etc.), have a variety of voice-controlled devices or devices linked to their smart phone, and order food directly to their door.
And they expect city and business hotels to keep up, so that guests don't have to miss out on these home comforts while traveling. Which is why solutions like Bbot and 2nd Kitchen are gaining ground. They enable guests to easily order from participating restaurants in the surrounding area and get meals delivered directly to their room. There is high demanding for providing access to Netflix or Disney+, and will increasingly become the norm in future.
Additionally, the Internet of Things, or IoT for short, which enables the control of TV, air conditioning, lights, etc. via cell phone or voice command, will find its way into more and more guest rooms. Double points for anyone that allows guests to order breakfast from their smart speaker of guest tablet instead of using an outdated room phone.
Fast wifi is essential, because all of these services need it to function seamlessly. It's worth investing in wifi 6 and 5G as soon as they're available to you.
In contrast to being constantly connected, a new trend has emerged for digital detoxes. Home office regulations and increased stress over the last two years have led to lots of travelers feeling the need to take a step back during their holiday, and actively spending more time offline. Ibis Hotels in Switzerland have taken note, and now offer guests an Instagram Sitter. They post on social networks for you so that travelers can enjoy their free time.
Integration and automation
Because of the lasting labor shortage in hotels, it's important to capitalize on efficiency and automation in 2022.
There are lots of new technological solutions that promise to streamline processes and improve guest experiences. But even the newest and best applications are of little use if they aren't connected to existing programs. Which results in more work for your team.
So an open API will become even more important in future. This allows programs to quickly connect to one another and automatically exchange data. Manual data transfer is minimized as a result, which reduces workload and the risk of errors.
Hotel-Spider uses this when processing hotel bookings, for example. When a new reservation is made via the Spider-Booking web-booking engine, all details are transferred directly to the connected PMS system. Afterwards, the updated inventory is forwarded directly to all online sales channels via the channel manager. This automates lots of manual work steps and saves time.
Integration and automation can be used in other areas of your hotel, too. You can create a seamlessly modern guest journey using a fully integrated hotel tech stack, which spans from first finding the hotel and making a booking through to check-in and staying, all the way until the guest leaves.
Data protection and cyber security
MGM, Marriott and recently Nordic Choice Hotels have all served as prime examples of massive data leaks in the hotel industry, which reveal how large the security gaps can be even at leading hotel companies.
This has brought the topic of cyber security and data protection in the hotel industry back into the limelight. The complexity of this topic combined with constant innovations don't make things easy.
However, it's important to create responsibility internally, and ensure that your team are aware of current risks. It's essential to provide regular training on the topic and collaborate with trustworthy partners who place great emphasis on data protection and security. This applies to all your programs that work with guest and employee data, e.g. communication tools and payment providers.
As you can see, technology trends this year provide both a challenge and an opportunity for your business.
To make the most out of them, it's important to get to grips with them and try out something new. That's how you'll figure out which new developments you can benefit from, and which areas you need support in.
Then there will be nothing standing in your way from having a successful 2022.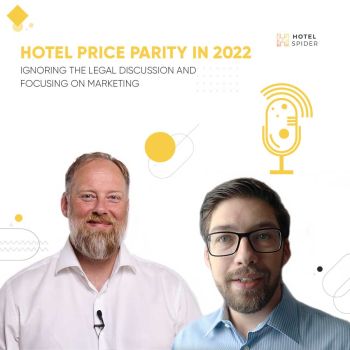 In this month's Hotel-Spider live stream we spoke about Price parity in 2022!  Ignoring the legal discussion and focusing on marketing. In the conversation where Daniel Brand, Marco Baurdoux and Elisha Schoppig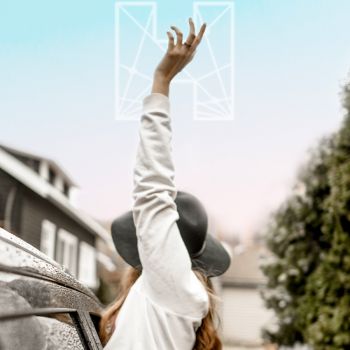 As vaccination rates continue to increase around the world, the travel industry is beginning to re-emerge, and Hotel-Spider is here to make sure hotels can make the most of this reopening period.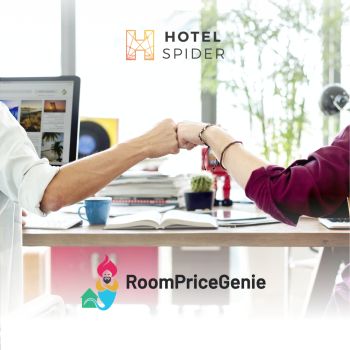 The hotel pricing tool is now completely integrated into the Hotel-Spider extranet. This way you can optimize your prices more quickly and easily for your market in order to increase your revenue.