How do you turn your new Hotel website into a guest magnet? Watch interviews with experts to find out what to keep in mind when creating your website and how to ensure the project is a success.
If you've been putting off that much-needed revamp of your Hotel website, then our latest Hotel Techie video is perfect for you.
In the video, Elisha Schoppig from Hotel-Spider interviews Christina Ragettli and Paul Urchs from Hotel Adula as well as Thierry Geissmann from DIG.ID Switzerland on this topic.
You'll benefit from the most important tips and food for thought, delivered in a concise package.
To really turn your website into a guest magnet, the redesign has to be approached in the right way from the start.
How to ensure your website project is a success
Find out the best way to approach the design of your new hotel website.
Our knowledgeable guests answer questions such as:
• How do I know whether I really need a new website?
• Which steps are crucial in this project?
• How do I find the right partner for this project?
• What ROI should I aim for?
• What else do I need to keep in mind?
• What is important once the website is online?
What's more, Hotel Adula's website project as shown in the video serves as an example of how hoteliers can successfully redesign their online presence and the results they can achieve in doing so.
Sure, creating a new website is a big undertaking.
But with the insights and tips in this video, you'll be ready to face these challenges and reinvent your online presence.
You could soon be seeing more direct bookings and fewer commission payments!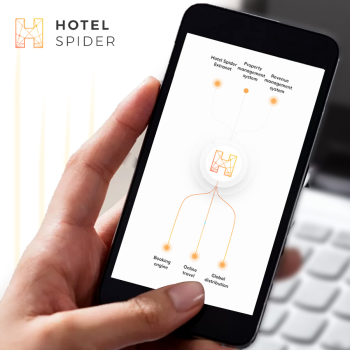 By managing your bookings more easily and successfully, you'll ensure your hotel is as full as it can be. You'll save time so your staff aren't overwhelmed with constant tasks and remove friction from the reservation process. By synchronizing a channel manager with your own property management system it's easier to manage every aspect of the booking process.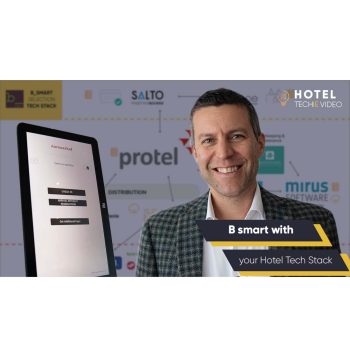 Searching for inspiration for your own hotel tech stack? In this video you'll learn how B_Smart Selection combines guest comfort and operational efficiency using the newest technology.