E-commerce mindset for hotels – but what does that mean? This is the attitude you need to take as a hotelier. Your online presence should be so optimized that it's actually easier and more comfortable to book with you directly.
Many hoteliers have understood the importance of a solid online presence and invest a lot of money into a website that's professionally designed and built. That is certainly a step in the right direction and will absolutely increase the number of direct bookings. But in many cases, you can still achieve even better results.
How? In short: An e-commerce mindset.
We'll take a closer look at what this means for hotel websites in the following article.
E-commerce mindset for hotels
but what does that mean?
We all know about e-commerce and electronic trading. According to Statista, online retailers selling all kinds of products (e.g. Amazon, Zalando, and online shops from a variety of individual brands) recorded sales in excess of $4.2 million in 2020. This figure is predicted to be almost $4.9 million in 2021.
Hotels have one key thing in common with these companies. Their goal is to draw customers to their website and sell their product.
Many e-commerce giants have mastered the discipline of online sales. You already know that a good product and a nice website alone aren't enough to maximize your revenue. Which is why they use every trick they are able to in order to increase the conversion rate. They keep testing so that they can continuously increase their results. The focus should always be on improving and simplifying how to use the website.
This is the attitude you need to take as a hotelier. Your online presence should be so optimized that it's actually easier and more comfortable to book with you directly.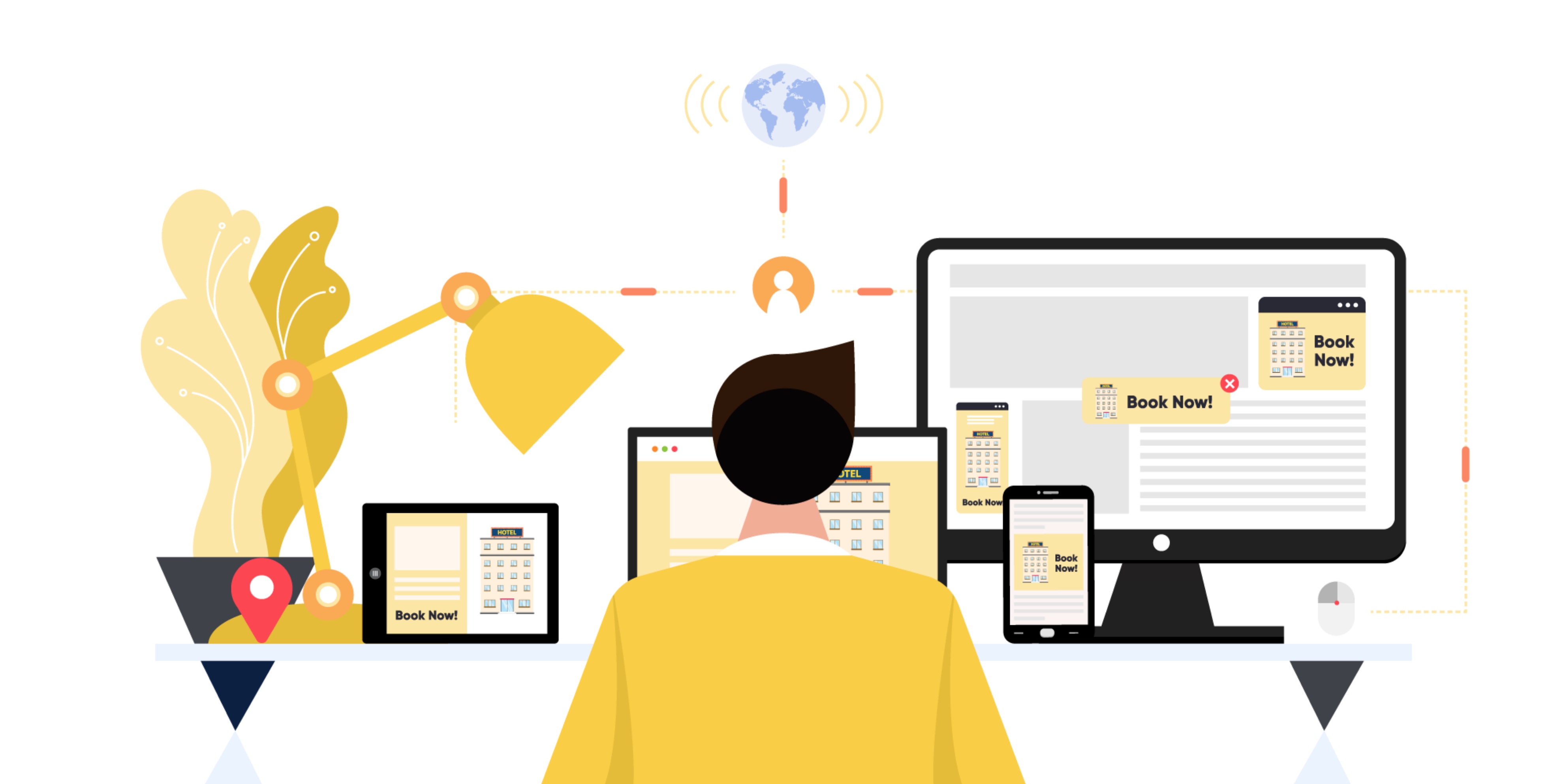 Frequent e-commerce mistakes made by hotels – which of these apply to your website?
The following three mistakes revolve around the customer experience on your hotel website. They all have something in common. They decrease your chances of valuable direct bookings, but can all be easily resolved.
The value of the service is unclear: A great hotel website that doesn't clearly communicate information or the extra value included in the price will leave potential guests uncertain. It makes it difficult to decide if your service offers value for money, and they decide not to book.
Navigating is difficult: Confusing navigation makes it difficult for website visitors to get the information they need to make a booking. They need to keep "clicking around" to find what they're looking for. Which is frustrating, leads to a high bounce rate, and loses potential bookings.
The booking process is too complicated: This is often the result of difficult navigation. The booking process can become more laborious for guests if, for example, the booking engine isn't available on every page. Which means that at the last minute, they might decide not to go with your hotel and book with an OTA or a competitor instead.
Let's take a look at how to correct these mistakes and to notably improve the customer experience on your website.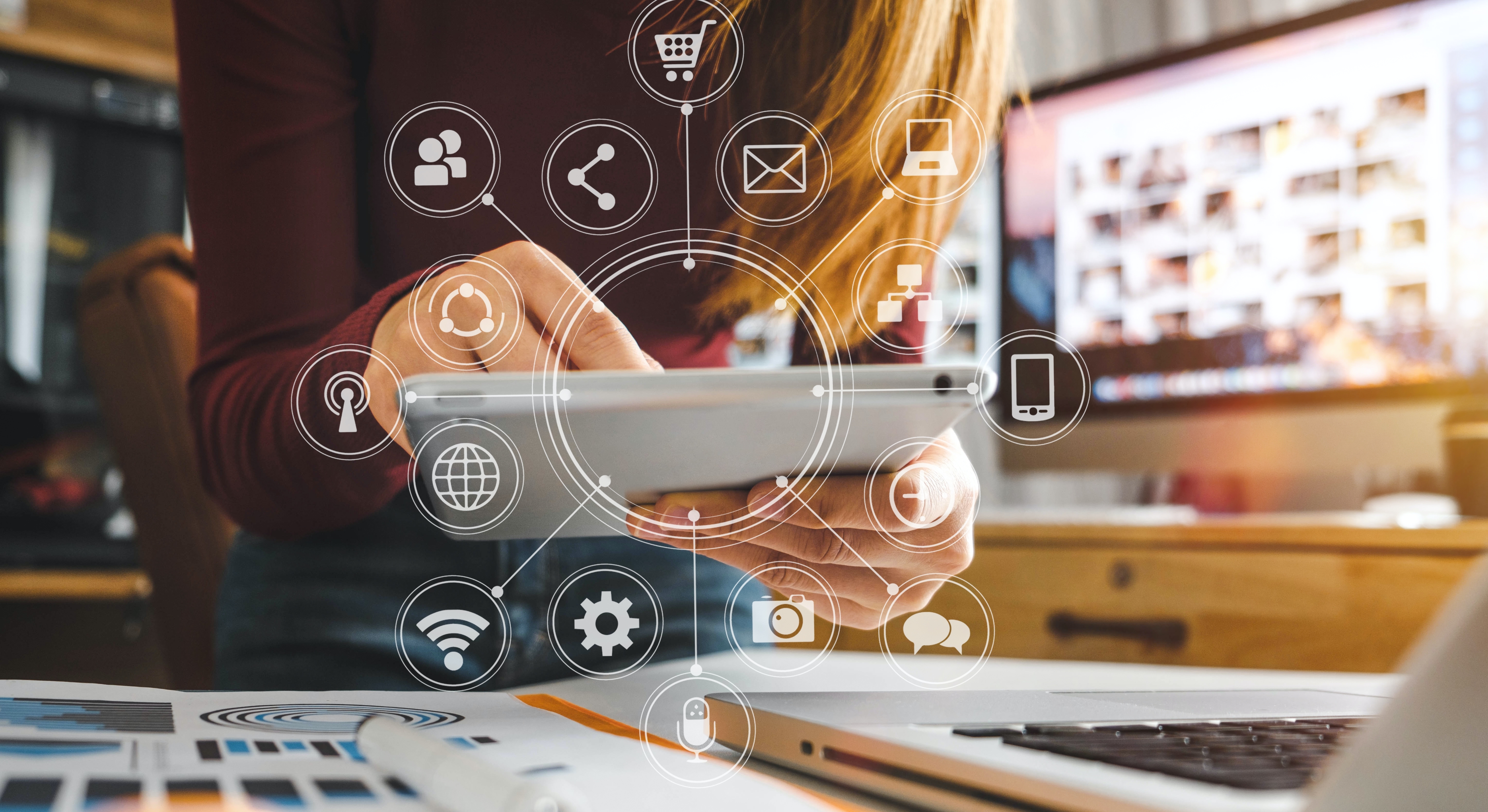 How to transform your website into an e-commerce platform in three steps.
E-commerce sites are a perfect example for how to improve the booking experience on your hotel website. The following three points can be found on all top portals, and now you can replicate them on your site.
1. Images and text that communicate the value of your offer.
Let's assume you want to order a product from an online retailer. Usually, you can find multiple photos on the platform that highlight the individual functions, details, and possible uses. Does that help you decide what to purchase?
The same is true of hotels. According to studies, photos of your hotel influence 54% of all booking decisions. Trivago has also determined that Hotels with high-quality profile photos are at a true advantage. They get 96% of clicks.
So it's important that you offer a coherent message from your photos and text, and that you clearly represent your brand. You should also highlight the advantages of staying in your hotel, as well as your unique selling points. High-resolution images that are optimized for all devices and formats are best suited for this. Upload at least 20 photos to your gallery that show the entire hotel, as well as the rooms from different viewpoints. If you're still missing a few photos, you can take a couple of great shots yourself using the camera on a recent smartphone.
2. Simplify navigation.
The most successful e-commerce portals make it easy to find, view, and select products. This makes it easy to browse or do your shopping.
It should be similar for people who visit your website. Your goal should always be making it as comfortable and easy as possible for guests to visit your website (and book on it).
As a result, your website should be optimized for all devices. If your website is built using WordPress, you can easily test its compatibility with smartphones, tablets and desktops.
Plus, navigation needs to be clear and easy to use. Evaluate your website user data to see where visitors leave and how to avoid it. It may be useful to structure your site differently or spread information more clearly.
Last but not least, we recommend including a live chat or chatbot. This allows website visitors to ask questions and quickly get answers. For any questions relevant to bookings, getting a quick response can make all the difference, and increase your conversion rate.
3. Make the booking engine easily accessible and integrate it seamlessly into your website.
How many clicks does it take to get to the basket or payment page on common e-commerce sites? Most manage it in one or two. Which makes it really easy for customers to buy products, and provides online retailers with high conversion rates.
And this knowledge can be used for the booking engine on your hotel website. To optimize your booking engine for conversions, it needs to be quick and easy to operate, and functional on all devices.
It's also extremely important to make your booking engine accessible via a seamless "book now" button on all relevant pages. A WBE (web booking engine) must be integrated into your website to do this. This is really easy to do on WordPress, for example, using the Spider-Booking WBE plugin.
This enables you to directly link the relevant section of your booking engine. From your homepage, you can guide visitors to a general overview of all your rooms, rate plans, or packages. They have everything under one roof, can look for the right offer, and book straight away.
Pages with room descriptions should have a direct option to book the relevant room category in the WBE. This saves navigating back to the overview, and guests can complete their reservation more quickly. Spider-Booking makes this really easy by using a room-specific link or widget placed on the corresponding page.
This seamless integration means that fewer potential customers will leave when navigating from the website to the booking engine, and that more bookings will be completed.
Go one step further and integrate your booking engine with your live chat where possible. This enables bookings to be made directly via the chat window, and creates a seamless booking process for all website visitors, regardless of where they are on your site. And as you can imagine, that may increase your conversion rate even further. As you can see, hoteliers can certainly be inspired by some areas of e-commerce websites. Would you have expected that? It's now a question of where and how you'll start to put it into practice. To start, visit your website as if you were a guest.
How could you improve your navigation or content so that more visitors are directed to the booking engine?
Which options do you have for optimizing your conversion rate?
Even small changes alone can make booking a lot easier for your guests and achieve excellent results.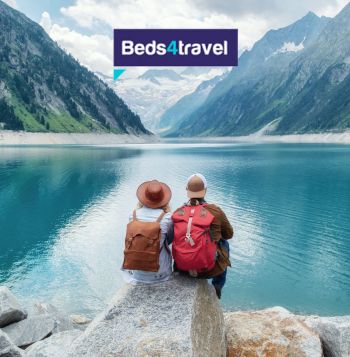 Beds4Travel is a portal specialised in the commercialization of hotels in emerging markets.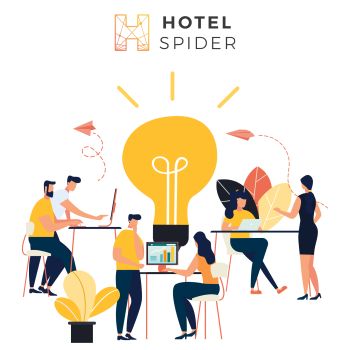 The development team at Hotel-Spider has been working at full throttle over the last few months, releasing a range of new features in the system, both big and small.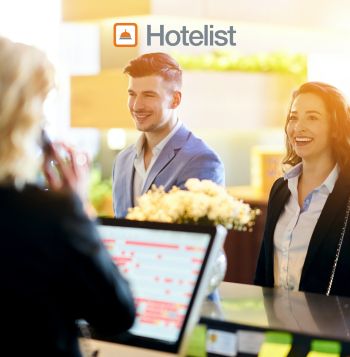 Hotelist PMS is cloud software that helps you organize and automate the daily operations of your property (hotels, rentals).