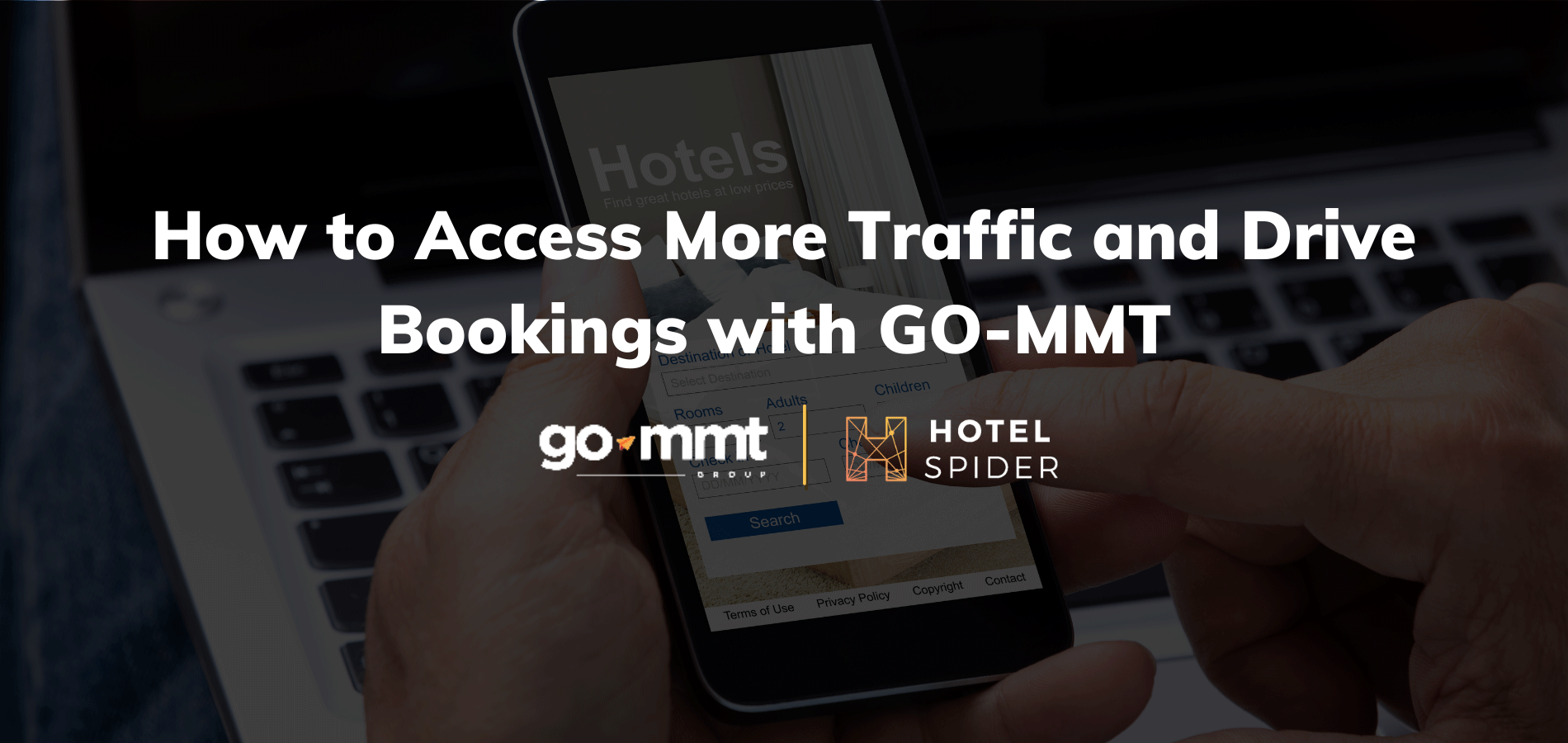 India is home to some compelling booking platforms that, if used correctly, can help hoteliers manage their bookings much more effectively and drive up their occupancy rates.
If you're looking to take advantage of India's OTAs and booking portals, one of the best places to start is GO-MMT. It's India's largest travel company, combining 3 of the biggest booking platforms into one service.
GO-MMT represents a great source of traffic for anyone looking to increase their bookings. Best of all, GO-MMT now works with Hotel-Spider's channel manager so you can access their vast reservoir of traffic and smoothly integrate it with your booking processes.
Now, Hotel-Spider is working with GO-MMT to help our users get bookings from even more areas and boost their occupancy rates. This collaboration comes with many benefits.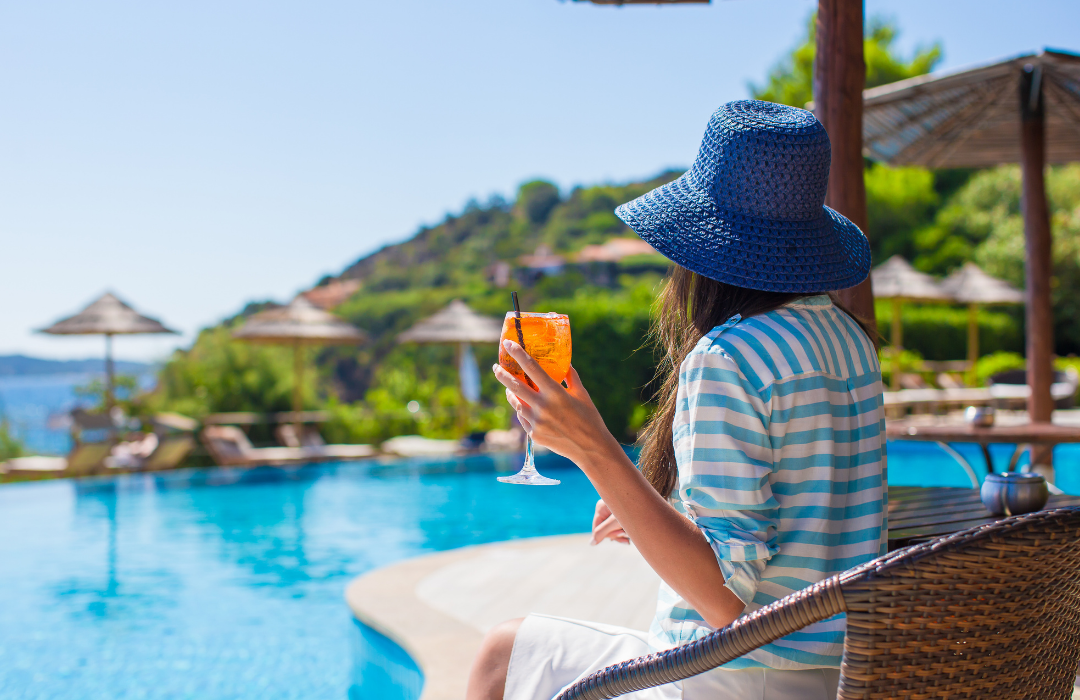 The advantages of using GO-MMT
GO-MMT brings 3 of India's biggest travel brands together: MakeMyTrip, Goibibi, and redBus. Each of these platforms is an excellent channel for hotels to connect with guests and drive up bookings, and GO-MMT simplifies that process.
By integrating with GO-MMT, you can access all the traffic from the enormous user bases of these booking platforms in one place.
Better booking management with Hotel-Spider and GO-MMT
The API connectivity between Hotel-Spider and GO-MMT is exceptionally smooth, making it easier to push rates for various room types in real-time. You'll also benefit from the simple tax structures on GO-MMT, which are equally compatible with Hotel-Spider.
Easier than ever with our integration to change and customize room rates over time. For example, GO-MMT can hide occupancy levels according to the channel manager's push, which works with every occupancy setup.
This process is much less smooth with other platforms and makes changing rates on the fly much more challenging.
Another benefit of the Hotel-Spider and GO-MMT integration is capturing individual travellers comments via the API.
Allows you to view additional information from your new guests who may have been lost with another platform, helping you attend to their specific needs and provide the best possible service.
Hoteliers can also sync their rate plan linkage from their channel manager, which allows you to have different rate plans which you can customize across a chosen date range.
Hotels can also manage the GO-MMT extranet connectivity from one mapping from Hotel-Spider's channel manager.
Platforms like GO-MMT are handy tools for hoteliers. They allow you to tap into a genuinely colossal base of potential guests and customers. When combined with channel managers like Hotel-Spider's, they will enable you to gain a decisive advantage in terms of reach and booking management.
To learn more about Hotel-Spider works alongside our various integrations and how this can help you manage bookings more effectively and increase your hotel occupancy rates, get in touch.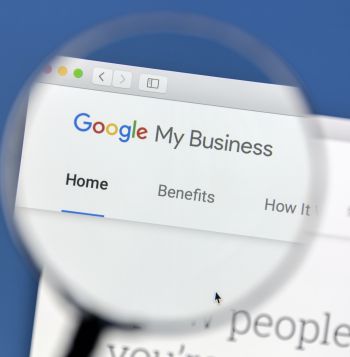 Google My Business (GMB) is the heart of your presence on Google, as well as Google Maps, the world's most used search engines. Read here how to increase the visibility of your hotel with Google My Business.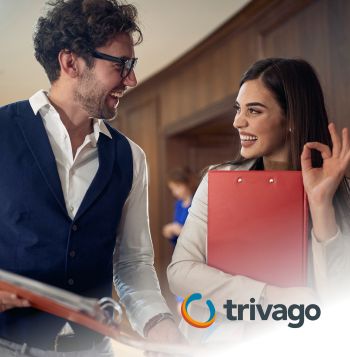 As of now, Hotel-Spider is one of the first partners to offer Trivago's new, risk-free commission model (cost per stay).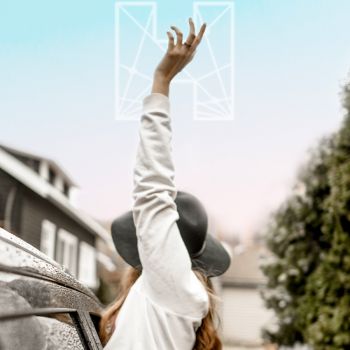 As vaccination rates continue to increase around the world, the travel industry is beginning to re-emerge, and Hotel-Spider is here to make sure hotels can make the most of this reopening period.