Born between the late 1990s and the early 2010s, Generation Z is one of the largest in history. In recent years, this generation has started to come of age, earning their own disposable income and booking their own trips abroad. For this reason, Generation Z travellers represent an exciting opportunity for the travel industry.
Given its size and emerging love for travel, Gen Z is well on its way to becoming a gold mine for smart hotels and travel companies. While slower brands remain fixated on Baby Boomers and Millennials, there's a window for quick-thinking marketers to target the younger demographic of travellers.
In this article, we'll take a look at why the Gen Z travel market is so important and explore some ways travel businesses can connect with them and drive more direct bookings.
Why the Gen Z Market Matters
Here are some of the key reasons why travel companies should be focused on Gen Z:
There are lots of them. Gen Z makes up about 26% of the global population, making them a huge chunk of the market which is still overlooked by many companies.
They love to travel. In fact, in the pre-pandemic years, Gen Z was taking almost as many trips as their older and more financially secure Millennial counterparts.
They aren't afraid to spend money on travel. Gen Z travellers spend up to $750 per trip when they hit the road.
How to Get More Gen Z Bookings

So how can hoteliers and other travel businesses connect more effectively with Gen Z travellers? In many ways, this generation responds to the same attractions and marketing strategies as their elders, but they're also different in some key areas.
Social media is critical, and so is how you use it
84% of Gen Z travellers say social media can be influential, which means you should be investing in marketing on platforms like Instagram, TikTok, and Twitter to connect with Gen Z travellers. Gen Z also says social media is especially influential when they see deals. promotions, or content from people they know and trust. This is a great opportunity to use influencer marketing — work with popular social media personalities and have them promote your services to their audiences.
Encourage user-generated content
Gen Z travellers don't just like to consume other people's content, they also like to create their own. 83% of TikTokers say they have created their own videos, and Instagram users tend to regularly share their own content. Travel, of course, is a particularly popular choice of theme here.
Encourage your customers to share photos and videos of their experiences with your company, and mention you in tags or hashtags. Over time, this can bring a lot of attention to your brand as people see others enjoying what you provide.
Focus on experiences
Gen Z is all about experiences over possessions, even more so than millennials. Your marketing should focus on the priceless moments they can experience with you and the memories they can make — this is more important than the cost for many Gen Z travellers.
Emphasise sustainability
It's no secret that Gen Z cares about sustainability and the environment more than older generations. They often gravitate towards brands that can prove their commitment to eco-friendly causes, and travel is no exception to this trend.
Always be sure to highlight the ways your business prioritises the environment and reassure your Gen Z customers that you are taking concrete actions to reduce your carbon footprint and leave a positive impact on the planet. This can include things like using more energy-efficient facilities, reducing plastic use, and offering meat-free and vegan options on your menu.
Get direct bookings from the travellers of the future
Generation Z represents the future of travel. They will be around for many decades to come, and if you can win the loyalty of these travellers now, you'll build a solid base of customers to drive repeat direct bookings far into the future.
Don't forget to use the right booking engine and channel manager to make it as easy as possible for your Gen Z customers — and all your customers — to make direct bookings through your hotel website. Hotel-Spider can help you do exactly that — contact us to learn more.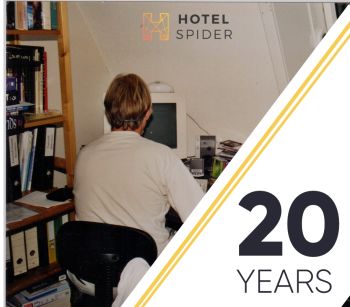 Hotel-Spider is celebrating its 20th birthday this year. The company has come a long way in this time and has helped hoteliers to generate countless reservations across the world.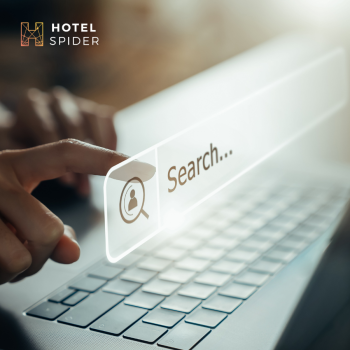 There are many channels available today when it comes to attracting more guests to your hotel and getting more direct bookings. One of the most powerful methods here is the metasearch engine.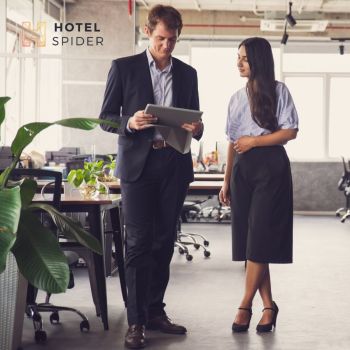 Find out more about our new partnership with payments solution CCAvenue and how it makes payment management easier for hotels.