Travel agencies and corporate clients across the globe can find your hotel on the GDS - as long as you use the platform correctly. Our guest expert Kornél Simon will explain how to do this and how to make full use of this distribution channel.
You probably already know that the GDS can bring more reservations to your hotel. But are you making the most of this channel?
With a few simple tricks, you can generate even more bookings.
We exploreed this topic in a Livestream. Maria Santos and Maria Perez from Hotel-Spider begin by explaining some GDS basics. Kornél Simon from our partner Reconline then offered some important tips for optimizing your work with GDS to acquire more guests.
You can find the most important information and suggestions from the stream in the following article. So you can get started with your new GDS strategy straight away.
What is the GDS and how does it work?
The Global Distribution System (GDS) connects hotels, airlines, and rental car providers directly to travel agents worldwide. Many companies also use them to book rooms for business travel. In short, the GDS enables a multitude of transactions between various service providers in the travel industry.
An agency in Switzerland could easily use the GDS to check hotel prices and availabilities in Buenos Aires, San Francisco or Cape Town, for example. If the customer likes an offer, they can book it right then and there at the travel agency. The same applies to agencies across the globe. And of course, you can also book flights, rental cars, and other services in the GDS.
To enable customers to make bookings with your hotel in the GDS, all you need to do is create a profile and share your prices and availability. You can do this in the Central Reservation System (CRS) such as the one made by Hotel-Spider, which has an interface with the GDS.
Which GDS is the best?
There is no simple answer. Different GDS partners may be a better fit for your hotel, depending on the source markets you want to target.
Sabre is really important for the North American market. Amadeus has the biggest network in Europe. Travelport combines providers Apollo, Galileo, and Worldspan so they can cover many regions globally. Well-positioned CRS providers like Reconline generally offer interfaces with all the top GDS. enabling you to market your hotel across all of these channels simultaneously,
Is the GDS worth it for your hotel?
According to Kornél, this strongly depends on two factors: "The first factor is the size of your hotel. For properties with less than ten rooms, the GDS usually isn't worth it. In these cases, it's mostly possible to fill beds with OTA and direct bookings.
"The second important point is the location. Is your hotel less than 50 kilometers from an important airport? Are there any large companies nearby? Then the GDS may be a useful way to create a business relationship with these companies. The GDS can be helpful even if your hotel is in a very popular travel destination. It gives you the opportunity to generate more reservations from agencies. "
How can your hotel gain access to the GDS?
First you need a sales solution that supports contact with the GDS. Reconline offers this service, for example. Next, you need to send a request to your desired GDS. The team will create a profile for your hotel and give you access. Then it's back over to you. Add information about your hotel, your rates, and availabilities to complete your profile. It's easy to do with a partner like Hotel-Spider using the Channel Manager.
As soon as you're done, you can accept reservations from the GDS. These will go straight to your Central Reservation System (CRS). Ideally, your CRS and PMS will be linked so that reservations are automatically forwarded. You can also do this using your Channel Manager. If you don't have an interface, you will need to transfer the information manually from the CRS to the PMS.
Three important points for successfully working with your GDS
Creating your profile was the first step. The following three points will help you to make the most of your GDS right from the start.
1. Increase your reach and get found quickly
"The content you put on the GDS is so important," says Kornél. It's not enough to just add prices and availabilities. You will need to add more details about your hotel so that travel agencies can easily find and select your property. This applies particularly to the large number of agencies who are still using a text-based user interface."
"Some of the most important details to include are which cities and airports your hotel is near to, and exactly how far away they are. Additional information about your rooms, facilities, and services is also important. The more you add, the more likely your hotel is to be displayed during a search," Kornél explains.
And just like with OTAs, pictures are important for the GDS. "For lots of GDS, the user interface looks very similar to that of an OTA. Which means good pictures can also help to convince customers," Kornél continues.
The BAR (Best Available Rate) is usually displayed at the top on the right. But you can also list your cheapest non-refundable rate first. Of course, you can add other prices too, e.g. with/without breakfast or seasonal offers. Just like with room categories, the same rule applies: Less is more. Too many options can be confusing for customers and turn them away.
Finally, you need to set your commission rate. "Most hotels offer an average of 8-10%. If you want to be more generous, you might win the favor of the agencies. It's worth testing out different amounts to see what gets the best results," Kornél explains.

2. Gain more corporate bookings from the GDS
Lots of companies make bookings through the GDS, because it gives them access to contractually regulated rates with partner hotels. These aren't available anywhere else, not on OTAs, their own website, or other portals.
You will need to participate in a request for proposal (RFP) to be able to offer corporate rates like this. This usually takes place using systems like Lanyon or Cvent, where companies post invitations to hotels to submit offers with preferential rates. If your offer is accepted, you will receive a confirmation and can then load the special rates and availabilities for your new clients into the system and connect it to the GDS.
"You should research in advance whether this is worthwhile. During the RFP process, you should request statistics on actual booking volumes. This will show you how much revenue you could make," Kornél says. "You should also check whether the new client agrees to your conditions. Maybe you have dates blocked during big fairs. You'll need to confirm this in advance."
3. Pay commission correctly
You will probably work with lots of different agencies through your GDS. This can mean that your list of owed commission payments can quickly get confusing. And if you miss any payments, your GDS profile could be locked. So it's even more important to have a safer, more efficient management and payment process.
"Commissions aren't paid automatically and your hotel won't receive an invoice, either. Recommend automating this process so that you can maintain an overview and make sure all amounts are paid on time. There is reliable software for this, such as the Reconline solution, which is really easy to connect with Hotel-Spider's CRS. This will save you time and stress, and your partners will thank you for it," Kornél continues.
At first glance, setting up the GDS and all of the administrative tasks that go with it may seem like a lot of complicated work.
But once you understand the process and start using the right software solutions, you'll be at an advantage.
Your hotel can become visible to more potential clients in a comparatively cheap way. This doesn't just include travel agents worldwide, but also corporate clients, who book a certain contingent each month. This will result in an increase in bookings and revenue.
Now it's your turn. Are you already doing the things listed above? If not, now is the time! And of course, if you have any questions, please feel free to contact our experts.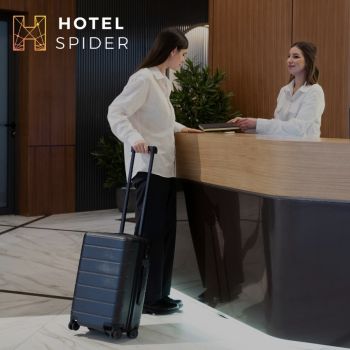 There's no denying that it's been a strange few years for the travel industry. First COVID-19 restrictions rendered travel almost impossible for a year, then travel sprang back with a vengeance in 2021 and 2022.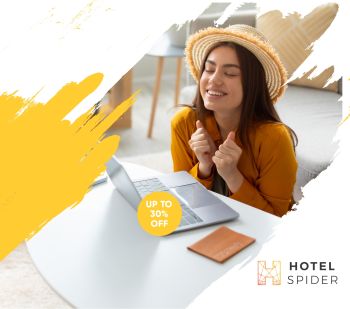 Discounts and special promotions can bring in more guests and revenue, but only if you use this tool effectively. You can find out how to do that and what to pay attention to here.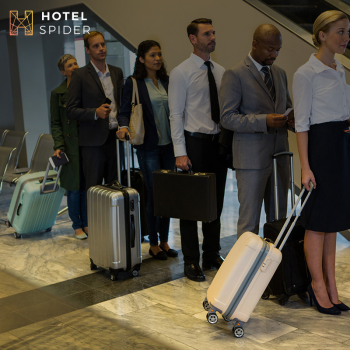 Ah — overbooking. It's become something of a dirty word in the hospitality industry, associated with irate customers, bad reviews, and highly stressful interactions.