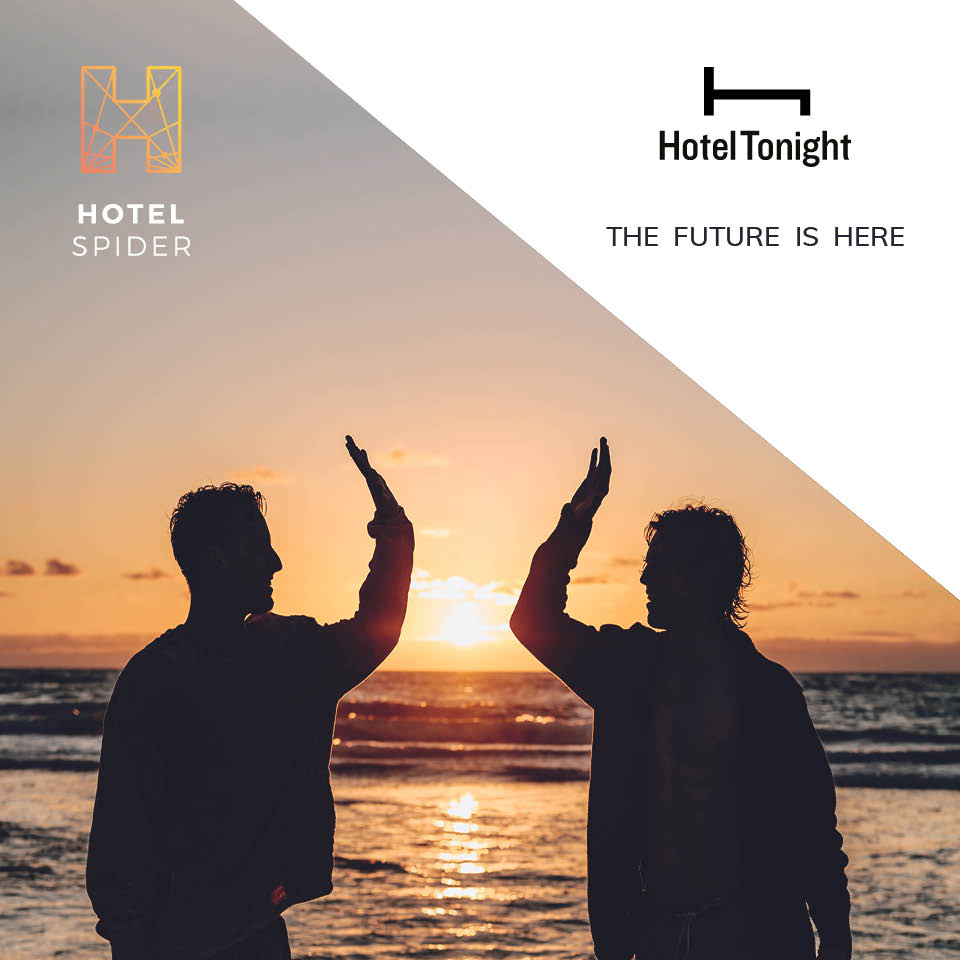 The future is here!

HotelTonight is the hotel-friendly, dead-simple alternative to legacy OTAs. A mobile-first solution to complement your direct strategy is now interfaceable with Hotel-Spider. With 35+ million downloads, HotelTonight is the top mobile-first hotel marketplace offering you the following:
• All bookings are 100% non-cancellable and non-refundable
• Guaranteed Revenue - Prepaid bookings
• No allotments with 100% flexibility and control for hoteliers

HotelTonight is your partner, not your competitor:

• Unique hotel visibility on our platform - we only show 15 hotels at a time
• No brand bidding and no onward rate distribution
• Innovative HotelTonight features (HT Pros, a free in-app concierge aka a real live person ready to help
• 24/7 support and personalized customer service

Would you like to know more about the interface?

New businesses managed out of Berlin: Hotel-Spider customers can sign up directly by sending an email to susanne@hoteltonight.com