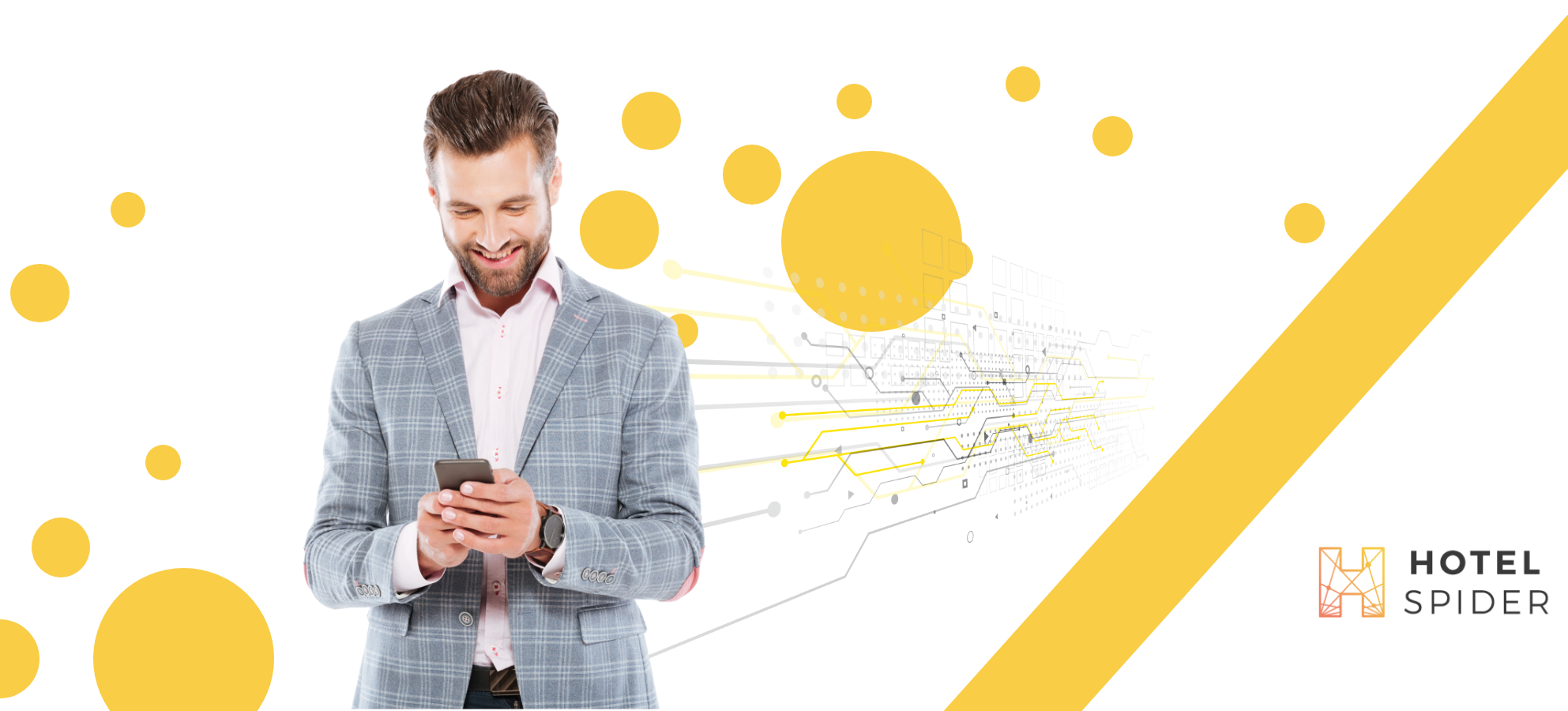 Guests search an average of 25 travel-related websites before making a booking. Make sure that your hotel has an optimized position on all OTAs to profit from a billboard effect.
Hoteliers have been advised for years to concentrate more on direct bookings. Therefore, why should you worry about your hotel's OTA profiles now?
On first thoughts, it may seem like optimizing your OTA profile is unnecessary or even counterproductive. But they also play a large role in direct bookings, so they shouldn't be neglected.
In our livestream on optimizing OTA profile, Macro Baurdoux, Elisha Schoppig, and Maria Santos shared with Hotel-Spider what really matters.
Here you can find a summary of the most important characteristics of an optimized OTA profile, which will perfectly support your online sales.
Why an optimized hotel OTA profile is so important
A study at Cornell University showed that guests spend a lot of time researching online in the 60 days before booking a hotel and visit 25-travel related websites on average.
OTAs are of course part of this. They're a first port of call for lots of travelers looking for a hotel. If your hotel is well-presented on them, you can generate interest, draw guests to your website, and increase your chances of getting a direct booking. According to the study, this billboard effect is really important.

First impressions - what counts the most
When travelers look for hotels, you don't have much time to convince them that your property should be part of their shortlist. Which is why a consistent, clear first impression is so important. If you look at the structure of the hotel profiles on leading OTAs, you can see that they've been designed to do just that.
Photos of the hotel are the most powerful part of your profile, so they're displayed first. Underneath that are details on your facilities and service offerings, and then nearby attractions. This should make it easy for users to make a quick decision about whether your hotel is an option for them or not.
Powerful pictures: The basic building block of your optimized OTA profile
The saying that a picture speaks a thousand words doesn't come from nowhere. Photos allow you to highlight the most important elements of your hotel, and to showcase your property from its best side.
But a photo isn't just a photo. Let's take a look at what makes the perfect shots for your hotel.
Why do you need pictures?
It's important to get attractive photos of all your facilities to give a clear overall impression. You should reflect the guest's journey through the hotel, and highlight the property's style and history. As a general rule of thumb, you should upload at least 24 pictures, but more if possible or necessary.
The hotel itself
Photos of outside and the entrance area are the foundation and provide a first impression. Other public areas like the lobby, restaurants, and outdoor facilities should always be pictured.
Rooms and suites
After shots of the hotel itself, pictures of the rooms and suites are the most important part of your profile. Show all parts of the accommodation, e.g. Sleeping and living areas, kitchen and dining room, balcony or terrace, detail shots of decorations or the view. A shot of the bathroom is also really important. You should have at least five images per room type.
Special facilities
If you've got a wellness area or function rooms, these should not be missing. Club rooms, children's areas or special services (e.g. E-bike hire) are also relevant.
The surrounding area
Which sights and attractions are nearby? Is there anything special in the area immediately surrounding your hotel? Then make the most of it by showing a couple of photos.
Tips for perfect shots
If you want to take photos for the hotel yourself, you will find here the most important Dos and Don'ts for your photo shoot.
Dos
• Beautifully arranged rooms: A perfectly clean and tidy room is a must. Arrange everything so it's just as a guest would find it. This creates the right expectations that can easily be fulfilled upon arrival.
• Good lighting: Take all your photos during the day. Switch all the lights on in the room, and use extra professional light sources if needed.
• The right angle: Shots taken from the corner should capture the whole room. Other photos can concentrate on individual areas in the room. Hold the camera between 100 and 160 cm high to get the most natural perspective possible.
• High resolution: Use a high resolution camera for sharp images with good contrast. The resolution should be at least 2K, but higher if possible.
Don'ts
• Over the top editing It's okay to do some small touch ups. But stay away from filters and special effects. They make photos look unnatural and staged.
• Strange angles and formats: Avoid using portrait shots, use landscape instead. Crooked or slanted photos, extreme wide-angle shots, and collages don't work either.
If you've followed these notes but you're still not quite happy, get some help from a professional. Then there will be nothing stopping you from having the perfect photos for OTAs, your website, and other marketing materials.
Hotel facilities and services - your way to convince them
In addition to your photos, it's important to have a detailed listing of hotel facilities and services to convince potential guests. Add everything that your hotel offers. Travelers have different priorities, which is why a comprehensive list is extremely important.
It's really easy to create these on OTAs. Select all the relevant points from the list, and then they appear on your profile.

The surrounding area - what is there nearby?
Guests come to you to experience or do something at their travel destination. Show them how easy it is to do that from your hotel by mentioning nearby attractions and infrastructure.
For example, you an add the distance to public transport, museums, sports stadiums or industrial areas. It shows that your property is practically situated, and makes it easier to plan travel.
Hotel Le Mirabeau in Zermatt, for example, lists how far it is from the most popular ski lifts.

It's important to give comprehensive information here too, because guests visit your hotel for different reasons.

The hotel description - an overview
The description should provide an overview of the most important information from your profile. It's how you present your hotel and tell guests that they've come to the right place. Concentrate on the essentials, and use relevant key words to make it easier to find your profile.
Just like with photos, you might need to get some help from experts. This applies to descriptions as well as their translations. Leading OTAs support their partner hotels with this, and often offer it free of charge. Take this into consideration to save time and to get optimized text for your hotel. Booking.com doesn't even give you a choice here, and takes care of the description entirely on its own.
The following important piece of advice applies to all elements of your profile: Don't forget that your profile creates a certain level of expectation. Euphemisms and false promises lead to disappointed guests and bad ratings. This has a negative effect on future reservations. So it's important to present your hotel in the best light, but to stay honest, too.
If you make use of the points above, you'll be on the right track to a convincing profile. Increased reach and a higher conversion rate on the OTA is the result. That can help you to get new guests that may not have otherwise found your website on their own.
If you manage that, you'll make direct reservations via your website more attractive, and make optimal use of OTAs and their billboard effect.
This reduces your sales costs, especially for new customers, and you keep more of your revenue.
Now it's your turn. How can you improve your OTA profile to generate more visibility and reservations?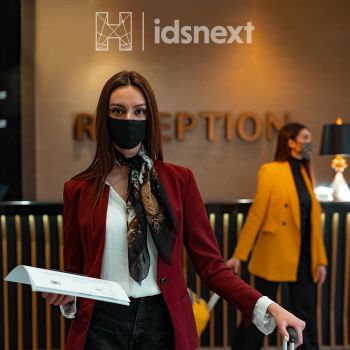 IDS PMS is designed to help manage your properties easier than ever with access to a rich array of valuable insights and powerful organisational features.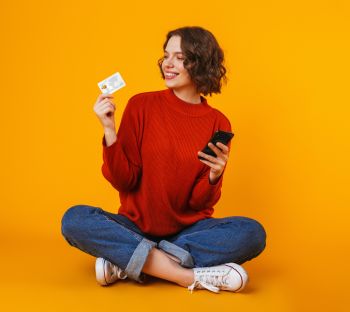 A knowledgeable partner in the payment process domain and the right technology help you to put this in place a smooth, safe procedure. The Hotel-Spider Payment Services provides both.
Property management systems (PMS) are a starting point for digital takeoff - but there's still a lot of general confusion. In this guest article from our partner Rebagdata AG, we highlight the position of server-based, cloud, and hybrid PMS models.