Ah — overbooking. It's become something of a dirty word in the hospitality industry, associated with irate customers, bad reviews, and highly stressful interactions.
However, that's not necessarily the best way to think about overbooking. In fact, overbooking can be a pretty smart strategy if done the right way and can help your hotel remain fully booked, drive more revenue, and delight more customers.
Let's find out how that works.
What is overbooking?
Overbooking is when a hotel sells more reservations than there are available rooms. In other words, you only have 14 rooms available for next Tuesday, but you advertise 16 vacancies.
A disaster waiting to happen? It can sound that way at first (and if you do it wrong, it certainly can go very badly) but with the right approach, overbooking can actually be a sound strategy for your hotel.
Is overbooking a problem or a strategy?
The answer here is that it can be both. If you do it wrong you can end up with more customers than you actually have space for, leading to angry guests, embattled staff, and an avalanche of bad reviews across all your most important OTAs.
If you get the balance right, however, overbooking can be an excellent strategy — allowing you to maximize revenue by ensuring all your rooms are filled, all the time, and avoiding the crushing disappointment of a last-minute cancellation.
Pros of overbooking
You get more revenue. Overbooking allows you to maximize your bookings so your rooms are never empty and the money keeps flowing. This is even more valuable if your hotel typically has higher rates.
You make the most of the resources you have and avoid wastage
Cons of overbooking
If overbooking goes wrong, you end up with more customers than you can accommodate, forcing you to turn some away. This can result in angry and frustrated guests — never a good thing.
You risk damaging your hotel's reputation. Angry guests love to leave angry reviews, and this can seriously harm your rating on sites like Google and Booking.com.
Higher costs. To deal with disappointed customers, you may have to offer compensation or alternative services, which can eat into your budget significantly.
How does a channel manager solve overbooking issues?
Here it is, the part you've been waiting for. How do you make sure you're striking the right balance, keeping your rooms full without letting your customers down?
A channel manager is a perfect tool for this. Here's how it can help:
Update availability of rooms in real-time on an ongoing basis, helping you quickly identify when bookings are exceeding vacancies and maintain that fine balance.
Set limits on the number of reservations that can be sold, ensuring you never overshoot your availability by too much
Make it easier for customers to cancel or amend reservations, quickly freeing up spaces that won't be filled
At Hotel-Spider, our channel manager is designed to help you do all this and more. Gain more control over your bookings, avoid the stress and fallout of overbooked rooms, and make sure your hotel is filled with happy customers at all times.
Contact us to find out more.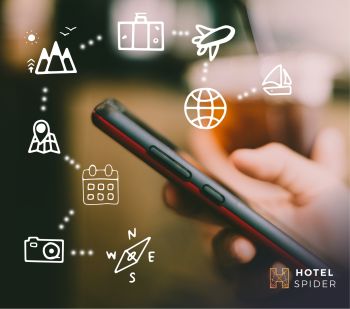 Travel agencies and corporate clients across the globe can find your hotel on the GDS - as long as you use the platform correctly. Our guest expert Kornél Simon will explain how to do this and how to make full use of this distribution channel.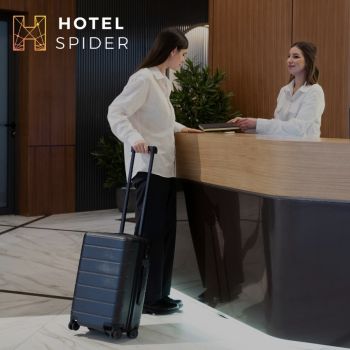 There's no denying that it's been a strange few years for the travel industry. First COVID-19 restrictions rendered travel almost impossible for a year, then travel sprang back with a vengeance in 2021 and 2022.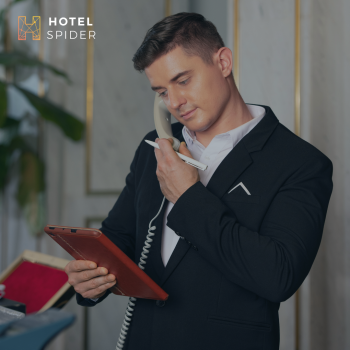 One of the key goals for any hotel is keeping capacity at an optimum level. When your rooms are filled with happy guests from one month to the next, it's a good sign that you're doing everything right and your business is thriving.