Property management systems (PMS) are a starting point for digital takeoff - but there's still a lot of general confusion. In this guest article from our partner Rebagdata AG, we highlight the position of server-based, cloud, and hybrid PMS models.
Hotel-Spider has been working with rebagdata ag to build a strong, transparent relationship for many years now. Together we're offering complementary solutions for the hotel industry. More than 55 years of combined experience in hotel IT form an excellent basis for cooperation.
Property managements systems (PMS) stand for both a digital launchpad and general confusion. The amount of "first-class advice" is only surpassed by the variety of systems on offer.
What can current PMS solutions do?
What are the pros and cons?
Which solution is right for you?
Modern PMS solutions function as a hotel's control center: Sales, availability, pricing, bookings, guest interactions, housekeeping, reporting, billing, and communications. You're faced with the challenging of covering all of these services while not forgetting the existing infrastructure and resources of your property.
Flexible, unattached, safe: "IT operations in the cloud"
The biggest advantage of cloud-based hotel software is the flexibility. The installation of the hotel software is not bound to the on-site server and is therefore suitable for anyone who wants to manage their business from anywhere. Regardless of whether you're working from a smart phone, tablet or PC. Which means: A cloud replaces your company's entire IT infrastructure. It offers modern, intuitive interfaces that are easy for staff to learn, and contains workflows that focus on guests and their needs.
Requirements of a good cloud solution
Look out for an efficient, user-friendly front-office solution that runs 100% in the cloud. It should be hosted in a secure computer center and send you regular updates so that it's easy for you to always stay up to date. Data security is an essential topic for cloud-based options. The IT world is full of guidelines and regulations, and it's turning faster and faster. Which is why it's even more important to keep up with the latest developments.
Disadvantages that you need to put up with right now: It is absolutely essential to have a good, stable internet connection for this solution. And: You need to get creative when it comes to server and software problems. For example, if a guest wants to check in or out right when you're having issues, they won't be able to do that using the cloud.
Who is the cloud suitable for?
For anyone that doesn't just want to be flexible and independent in terms of location, but also in terms of costs. Software-as-a-Service (SaaS) is an area of cloud computing that charges for usage only.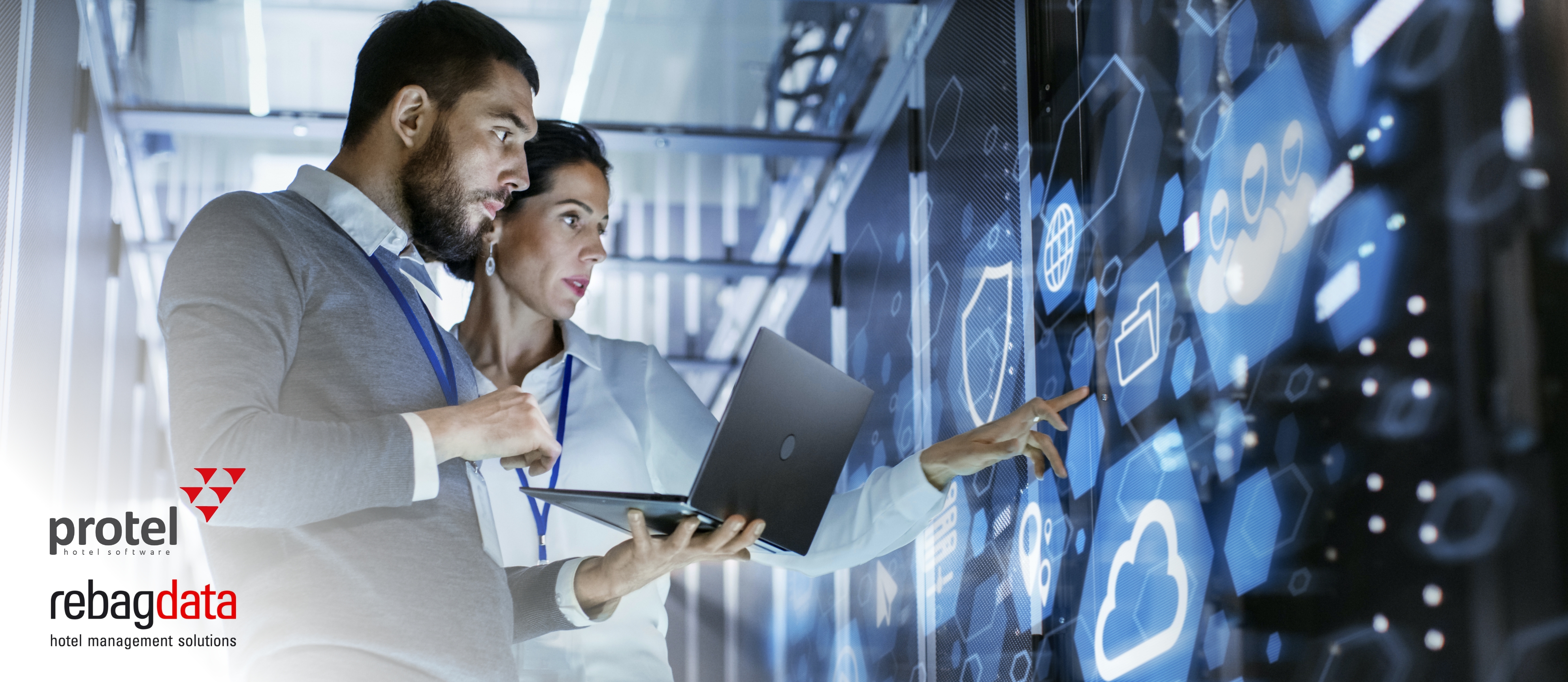 Advantages in practice:
• Unattached: It's easy to use the cloud both in-house or on the go.
• Future-oriented: The user interface combines familiar desktop views with the latest technologies
• Flexible: As the saying goes: Service on demand!
• Safe: The cloud takes care of your data security
Server-based solution
The biggest advantage of server-based solutions: They adapt to suit you - and not to suit the PMS. This makes it an almost tailor-made standard software that fulfills almost every front office digital requirement thanks to the numerous setting options. All of your guests' relevant information and processes are completely available to you regardless of your internet connection or external host.
Server solutions can be expanded in a really flexible way thanks to add-ons, and their digital growth can happen just as you want it to. Interfaces that connect to telephone systems, POS systems, internet booking systems, minibar systems, table reservation systems, business card and ID scanners, credit card systems, etc. are absolutely no problem.
Requirements of a good server solution
Solutions like this should meet the highest international requirements when it comes to smooth internal processes, and should provide reliable information about your guests' stay and preferences. Which means: You can actively influence the occupancy rate of your hotel at any time, help shape your guests' experience, increase efficiency, and increase sales and earnings as a result.
Disadvantages of this solution: You're responsible for the entire infrastructure as well as all of the technical requirements. You'll need hardware, a local server, and different licenses for every user.
Who are server solutions suitable for?
Larger, or maybe more remote hotels that want to respond to their guests in a really individual way, and who also have enormously networked internal processes. Or maybe just those that want to take full responsibility for their own IT infrastructure.
What it means for you in practice:
• Individual: Software can be adapted to your individual needs
• Independent: All of the infrastructure is located with you on-site, so it's under your control
• Expandable: Almost limitless - thanks to over 1000 interfaces from third-party providers
We're breaking data silos down, whether they're on the cloud or on a server
protel I/O has a hybrid approach using both cloud and server based PMS to break down data silos. "protel Open API" is based on the HTNG web service standard, a seamless form of communication between various systems. The benefit from the best of both worlds whether they're cloud- or server-based thanks to the many open API services.
Want to know how to use the collected data in the best way possible? rebagdata doesn't work with classic project implementation, one-time installation or pure application training anymore, instead they offer holistic advice and support. Digitization means change, efficiency, and connection.
Which solution is the right one for you?
The size and type of your hotel is always a deciding factor. This determines your workflows and the demands you put on your software. Ask yourself: How can a PMS solution help you to improve your internal processes? How can everyday processes be optimized and everyday life be made easier?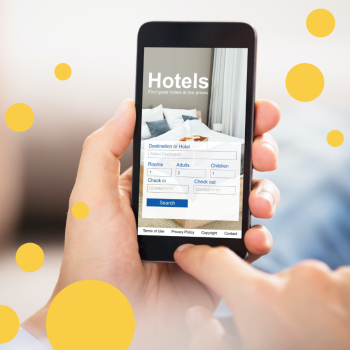 Guests search an average of 25 travel-related websites before making a booking. Make sure that your hotel has an optimized position on all OTAs to profit from a billboard effect.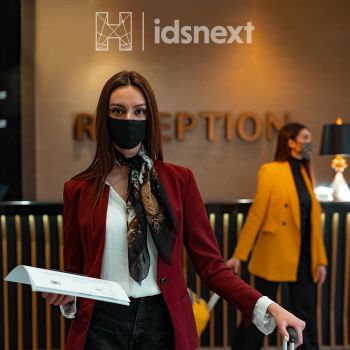 IDS PMS is designed to help manage your properties easier than ever with access to a rich array of valuable insights and powerful organisational features.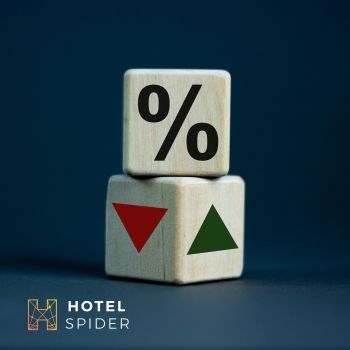 What do you think of first when it comes to controversial issues in the hotel industry? The discussion on rate parity is definitely at the top of the list. It's been argued in court in many countries for years now, and also among hoteliers, opinions differ.