Our partner RESAVIO combines modern, cloud-based property management, including online reservation, with digital guest communication in a single system.
By combining the Hotel-Spider online marketing platform and RESAVIO's sophisticated software suite for administration and online reservations, you not only maximize the occupancy and revenue of your accommodation, but you also provide a smooth digital experience for your guests from the reservation right through to check-out.
More than 500 properties already use the numerous functions such as occupancy plan, electronic registrations, automated email sending, the Housekeeping app and RESAVIO's digital guest book with contactless check-in and check-out.
The functions meet the special needs of small, owner-operated hotels and accommodation as well as renters of apartments and holiday homes. By working closely with its clients, RESAVIO regularly develops new, practice-oriented functions and can advise on all questions relating to digitalization.
Advantages summarized:
All-in-one hotel software for small, owner-operated accommodation
Cloud-based with a flexible price model (modular additions, monthly option to cancel)
No setup costs, and free initial training
Personalized expert support
Provider from Germany with 14 years of experience
Two-way integration with Hotel-Spider allows you to connect your PMS to the most important booking portals and META. In addition to Booking.com and Expedia, you can also reach HRS, Airbnb, Agoda, Google Hotel and many other channels via Hotel-Spider.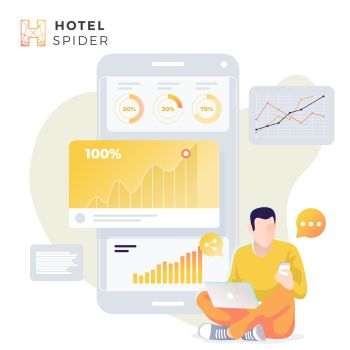 Your hotel website is the heart of your online presence. It's your digital business card as well as your most tireless sales representative. Small improvements here can have a significant effect and help you to convert more website visitors into guests.
The data is very clear, and we can show with confidence that there is an increase in conversion when the guest has transparent price information. Getting 15 % more conversion on your direct booking channel is amazing.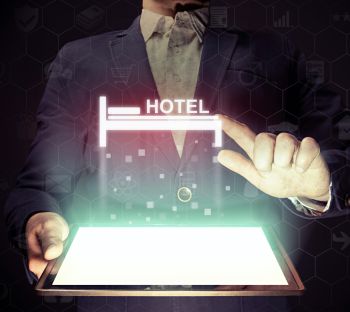 There have been many changes in hotel distribution in recent years. New pricing models for online sales and the rapid rise of Google as a meta platform are just some of them. We take a look at how it all began and highlight how you, as a smart hotelier, can use these developments to your advantage.