How intelligent working can help you with staff shortages. A simple but effective way of achieving this is using modern hotel technology. In this article, you'll learn what this means specifically and how you can implement it in your hotel.
Efficient processes are important to the hotel industry for a number of reasons. They help ensure a good guest experience, help to optimize costs and increase profitability as a result.
Optimized processes could also help to combat the issue of staff shortages. In doing so, you even win twice. On the one hand, you take the load off your existing team. For another, you create a more attractive workplace for new applicants.
A simple but effective way of achieving this is using modern hotel technology. This allows you to automate repetitive work steps and speed up other tasks, among other things. This gives your team more breathing room and frees up more time for other important work.
In this article, you'll learn what this means specifically and how you can implement it in your hotel.
A well-integrated PMS is a strong foundation
Your PMS is the core and foundation of your hotel tech stack, because it contains your business's most important data, such as reservations, guest information, and room prices. It's important that your PMS makes this data directly accessible to other systems. To do this, it must be able to connect to your other programs via integration. Which saves you a huge amount of time, because you no longer need to transfer data manually.
The connection between a PMS and a Channel Manager like Hotel-Spider in the perfect example. When you enter a new room price in your PMS, it is automatically forwarded to your integrated channel manager. This means that the new price immediately hits all of your sales platforms (e.g. OTAs and meta-search engines) without you needing to do anything else. And when you get a new booking, your channel manager will send it directly to your PMS and automatically updates availability. So you can save time, avoid unwanted overbooking, reduce the risk of errors, and optimize your sales.

Uncomplicated room categories for seamless sales
A simplified offer is also a good option for saving time and achieving better results. A complicated offer leads to a lot of additional effort for maintenance and communication, and can even put guests off.
You can avoid that by following these points:
• Clearly design your room hierarchy: Establish a hierarchy and communicate it on your sales channels as well as internally.
• Differentiate between categories: Clearly highlight differences between categories so guests can easily make well-informed booking decisions. If you have too many categories, do you have the option of combining any?
• Simplify the structure of your prices and arrangements: Your prices should obviously reflect the room hierarchy. And it also needs to be clear what is included in the price or arrangement.
Generally speaking: less is more. A comprehensive overview means guests have fewer questions, and allows them to book independently. It also offers benefits for your operations department, as it simplifies room allocation and planning floor services.
Modern payment processes for increased security and efficiency
Payment processes are a delicate topic. They need to be quick and simple, but of course they need to be safe, too. The important thing is that you don´t skimp on any of these points.
If guests feel uncertain during a reservation, they won't trust you with their credit card details. And if the process is too complicated and long-winded, potential guests will jump ship, and you'll lose reservations.
For quick and secure online transactions, you need a solution that meets current security standards and that simultaneously allows guests to make a payment or deposit in just a few steps.
You'll get the best results from payment providers that fulfill the following criteria:
• PSD2- and PCI-DSS compliant technology: Card data is stored encrypted and two-factor authentication ensures that guests consent to the transaction. This maximizes safety for your hotel and for guests.
• Automatisation: Card data is automatically encrypted, and transferred to the PMS via the booking engine. Reservation deposits and automatically processed quickly and safely.
The Hotel-Spider booking engine and payment solutions cover these areas completely, and also offer an outstanding user experience.

Digitizing your guest journey
Revising internet processes is an important step that can save you a lot of time. There are lots of options for optimizing processes and improving your guests' experience as part of their guest journey.
Here are two points that can benefit both you and your guests:
Automated guest communication:
If you implement a chatbot on your hotel website, this can automatically answer frequently asked questions in mere seconds, saving your team a lot of work. This prompt form of communication also helps you to generate more bookings, as it makes it easier for guests to make decisions.
It's best if guests can make a reservation directly via the chat window. All you need is to integrate your chatbot and booking engine. Hotel-Spider is working in this area with DialogShift Their bot can answer more than 200 different questions in 190 languages.
Online check-in and check-out:
Requests for digital check-in and check-out increased significantly during the pandemic in particular. And it looks like this trend is here to stay. Allow your guests to check in and out themselves online. It offers them more flexibility, and frees up your team at reception.
All you need is a PMS that supports this function or a technology partner integrated with your PMS that enables digital check-in and check-out. A reliable, integrated payment provider is important here, too.
As you can see, there are lots of options for optimizing your processes using technology. This could lead to a whole host of benefits for you, such as saving time and staff costs, increasing revenue, and having happier guests.
Of course, developing an innovative tech stack does require investing in time and money up front. You can also expect a settling-in period, depending on which solutions you implement, and how many of them there are.
As soon as you have some good experience with your new processes, you'll benefit in the long term from efficient workflows and be able to deal calmly with the ongoing skilled shortage.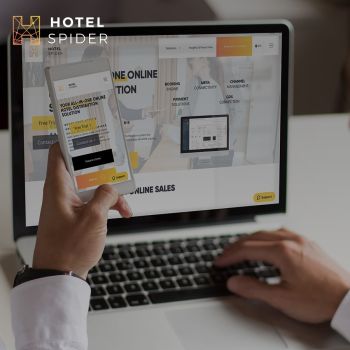 A booking engine can be an incredibly powerful tool for hoteliers, allowing you to drive more direct bookings, save money in commission, connect better with your customers, and grow your hotel.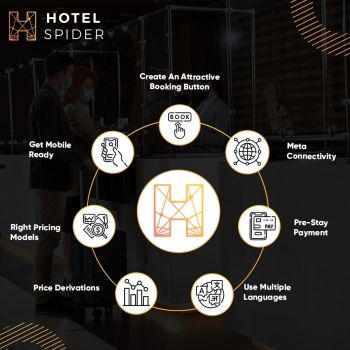 Every hotelier today should have an online distribution system. This suite of software solutions allows you to connect with your potential guests on more levels, across more platforms, than ever before.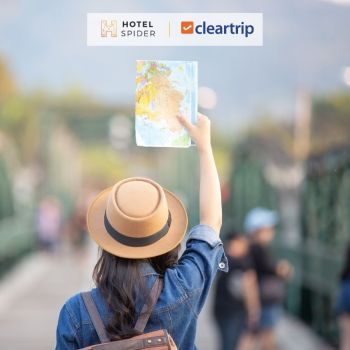 With over 3.26 million global audience, Cleartrip is a popular online travel agency that offers new avenues for hotels to tap into a wider audience, generate more prospects, and convert them into paying hotel guests.