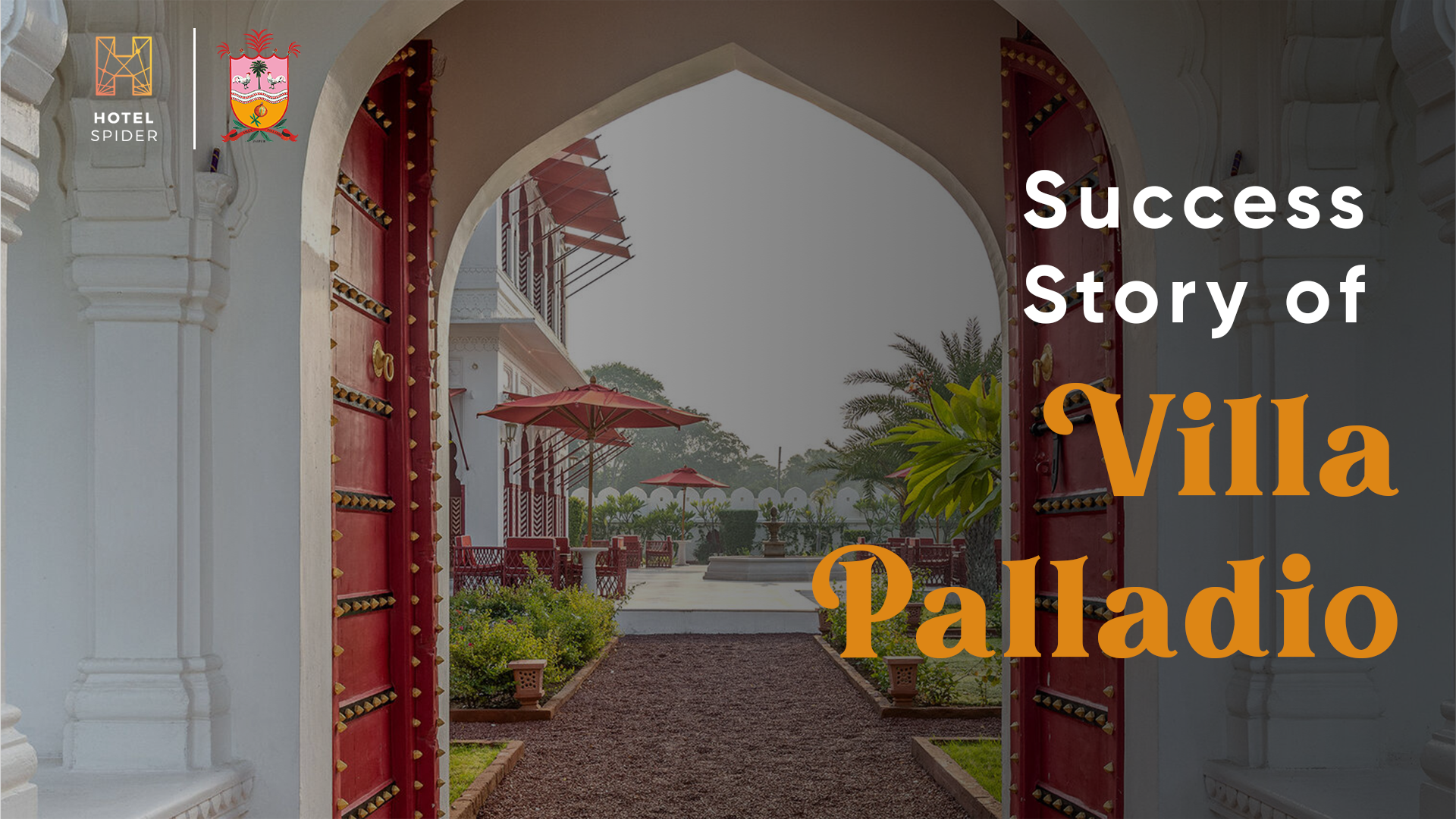 Open since September 2022, the nine-room Villa Palladio Jaipur is a gracious city estate inspired by the fabulous traditions of the great hotels of the past. conceived as a retreat, this wonderland allows guests the simple opportunity to dream: introducing the cumulative philosophy of Palladio Jaipur's imaginative understanding of what XXI Century Hospitality should represent – the return of a grand simplicity rooted in the guest's individual experience of delight.
Recognizing the need to streamline their operations and maximise their online presence, the hotel management decided to connect with Hotel-Spider that offered seamless integration with various online travel agencies and the Booking engine for their website.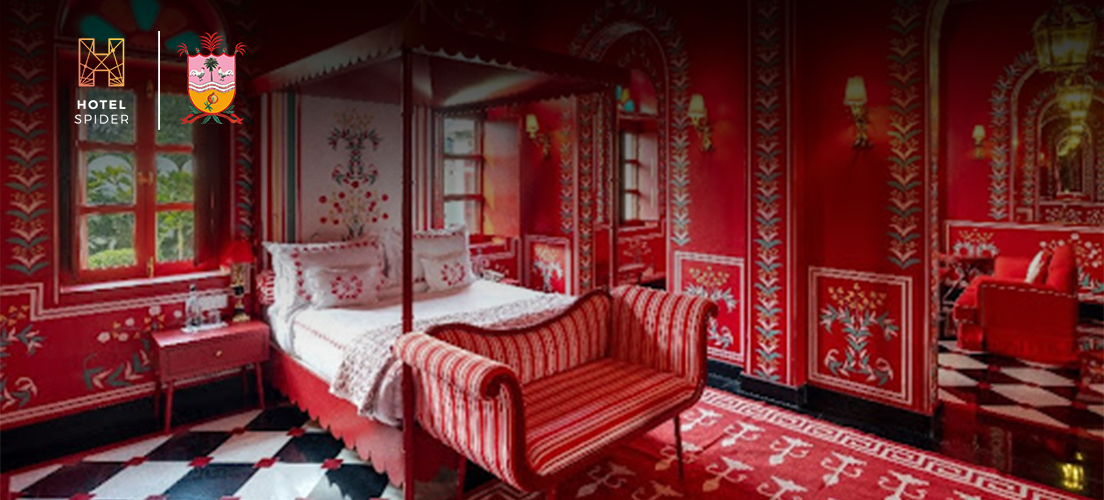 With the Hotel-Spider channel manager in place, the hotel began experiencing a remarkable transformation. Here's how their success story unfolded :
1. Increased Online Visibility: The Hotel-Spider enabled the hotel to list its inventory on multiple OTAs simultaneously. This significantly expanded the hotel's online visibility, making it accessible to a broader range of potential guests.
2. Real-Time Inventory and Rate Management: The Hotel-Spider synchronized the hotel's inventory and rates across all connected channels in real time. This eliminated the risk of overbooking or rate discrepancies, ensuring accurate availability and pricing information for potential guests.
3. Efficient Operations: With Hotel-Spider automating the distribution process, the hotel's staff had more time to focus on delivering exceptional guest experiences. They were no longer burdened with manual updates and inventory management tasks, allowing them to provide personalized service and attend to guests' needs promptly.
4. Smart Pricing Strategies: The channel manager provided valuable insights into market trends, competitor rates, and demand patterns. Armed with this information, the hotel optimized its pricing strategies and implemented smart pricing to maximize revenue and occupancy. They could quickly adjust rates based on demand fluctuations, seasonal trends, or special events.
5. Enhanced Guest Satisfaction: The hotel's online presence and streamlined operations resulted in improved guest satisfaction. Guests found it easier to discover the hotel, make reservations, and access accurate information about room availability and pricing. This positive experience contributed to higher guest ratings, positive reviews and increased guest loyalty.
As the hotel's success story spread, it attracted the attention of other hoteliers and industry experts. The hotel's management was frequently invited to share their experiences at weekly progress call, becoming a beacon of inspiration for other properties seeking to optimize their distribution strategies.
In conclusion, by connecting with Hotel-Spider, Villa Palladio underwent a remarkable transformation, experiencing increased online visibility, streamlined operations, enhanced guest satisfaction, and improved revenue and occupancy. It serves as a shining example of how leveraging technology and strategic partnerships can propel a hotel to new heights of success in today's competitive hospitality landscape. Below is the feedback received from Villa Palladio on their experience working with Hotel-Spider so far.
"Villa Palladio Jaipur has taken the services from Hotel-Spider and we are highly highly satisfied with the overall services, Mr Rohit Budden helped us a lot to our front office team everytime whenever we need his help. We as a hotelier highly recommend Hotel-Spider. Good luck!!!!"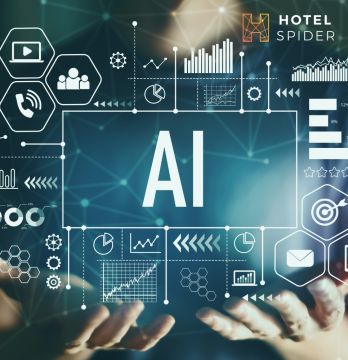 Artificial intelligence and platforms like ChatGPT are popular topics at the moment. But to what extent is this technology genuinely relevant to the hospitality industry? We discuss four areas of application with hotel experts.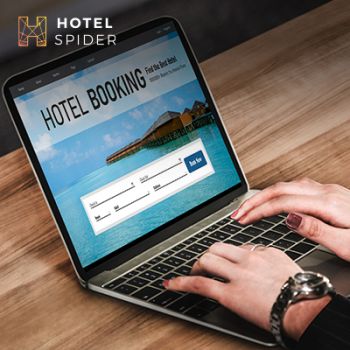 A booking engine could be the most powerful piece of software your hotel ever invests in. This is because, when used in the right way, a booking engine has the power to revolutionize the way your hotel connects with new guests, ensuring your rooms are filled and driving up revenue.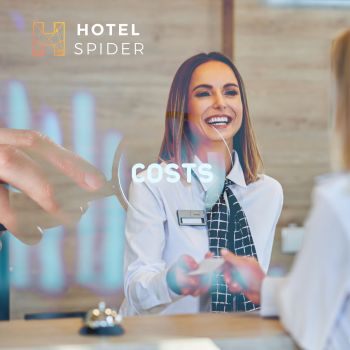 How much do you think it costs to acquire guests? This question is more difficult to answer than you might think. But we explored the topic in detail with our guest experts, Andreas Fassbender from The Living Circle and Heiko Siebert from SHL.