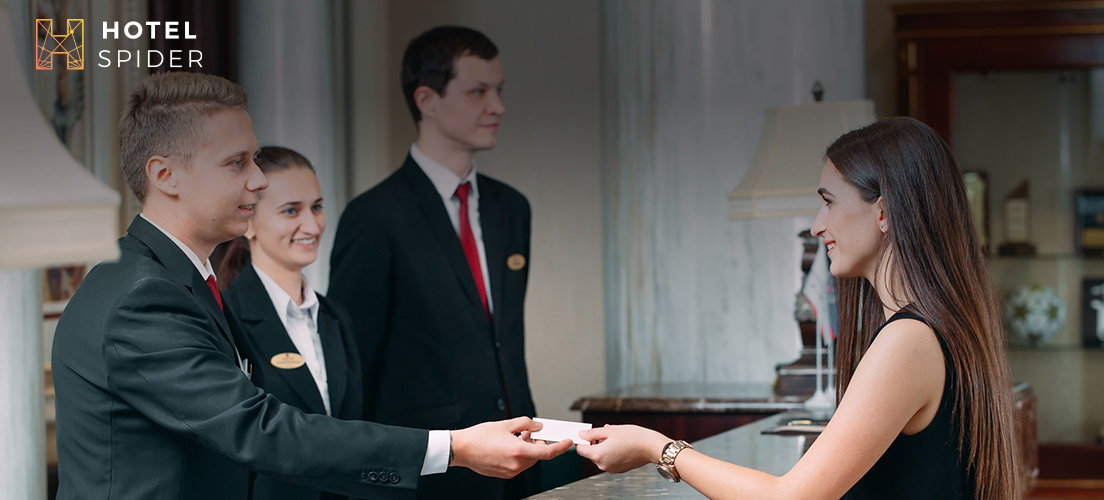 If there's one thing you want your hotel to be known for, far and wide, it's for providing an amazing experience to guests.
If you can gain a reputation for being the kind of place guests fall in love with, the rest of your marketing and revenue strategy will fall into place much, much more easily. Your delighted customers will do much of your work for you, singing your praises wherever they go.
Your main job, of course, is to provide that wonderful experience in the first place. But on top of that, there's a lot you can do to amplify your guests' positive experiences and drive more revenue through sharing feedback. Let's find out how.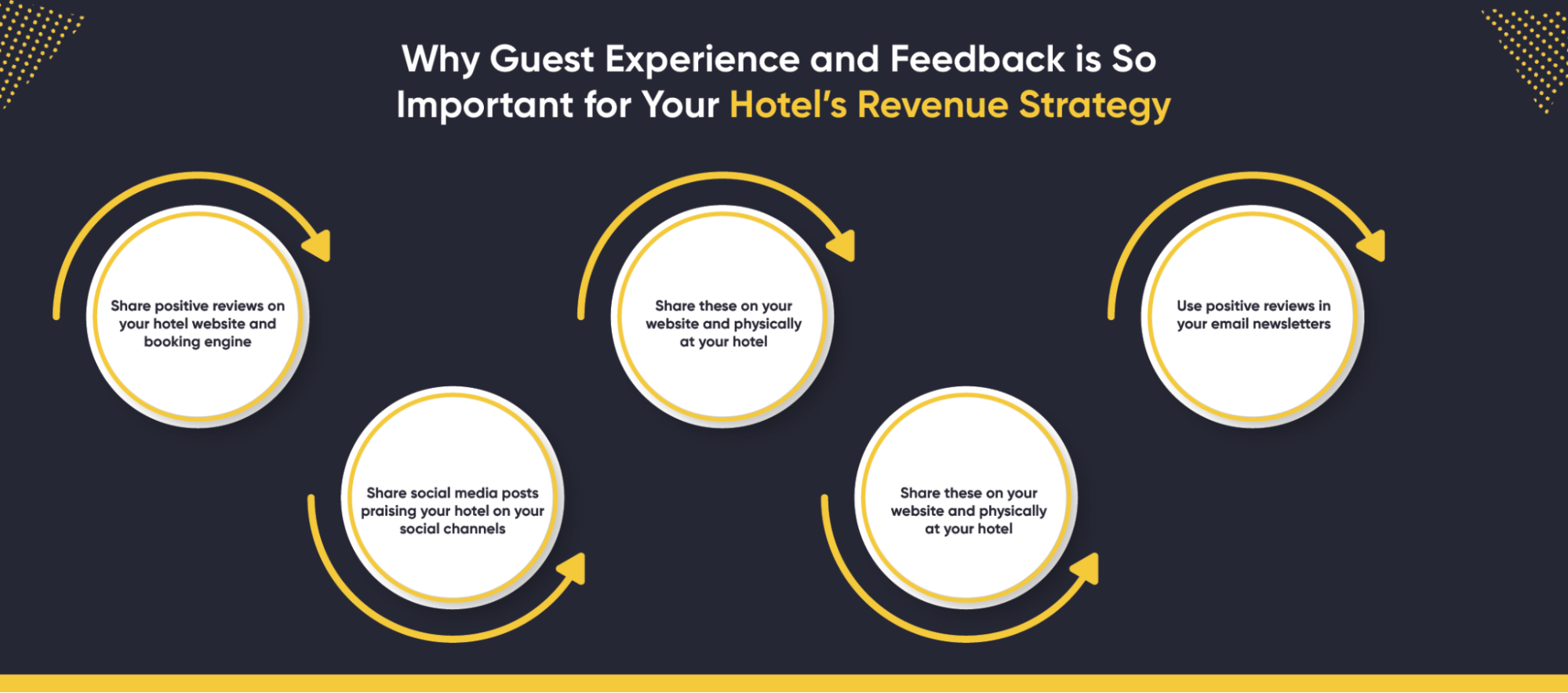 How guest experience directly impacts hotel revenue
It's fairly simple — if a guest stays at your hotel and has a great time, they're more likely to stay again.
But they're also more likely to tell their friends. They might share reviews and ratings on popular travel sites and platforms like Google. They might share photos of their stay on social media, accompanied by glowing compliments. And they might even vote for your hotel in awards.
All of this combines to show potential future guests that your hotel is a good place to stay. Good reviews influence guests' decisions when booking, and make your hotel rank higher on third-party platforms like Booking.com.
How to get more guest feedback
Your satisfied guests want to tell others about their experience, but sometimes they don't know how or might need a little encouragement.
This is a great opportunity to collect feedback through surveys, online reviews, and social media. Don't be afraid to politely ask your guests to leave a review and rating on their booking platform — and you can offer incentives like discounts and perks to encourage this.
Remember to pay attention to feedback, too. Not all feedback will be 100% positive, and often negative feedback is the most useful of all as it can give you useful indicators of how to improve things.
Using your positive feedback to promote your hotel
Once you've acquired some positive feedback, reviews, photos, and ratings, there's a lot you can do with it to drive more results. For example:
Share positive reviews on your hotel website and booking engine
Share social media posts praising your hotel on your social channels
If you have high ratings on third-party platforms, share these on your website and physically at your hotel
Run referral programs where you reward guests if they successfully refer a friend to your hotel
Use positive reviews in your email newsletters
The Hotel-Spider approach
At Hotel-Spider, our products are designed to help you drive more direct bookings to your hotel. Our booking engine, designed to incentivize your guests to make reservations directly through your website by providing the best possible customer experience, is the perfect place to share positive reviews and accolades.
Our channel manager makes it easier to share your site across multiple platforms, many of which come with their own built-in review systems to collect raving feedback from your guests.
And all our products come together to drive more bookings and more revenue for your hotel. Get in touch with us to learn more and get started.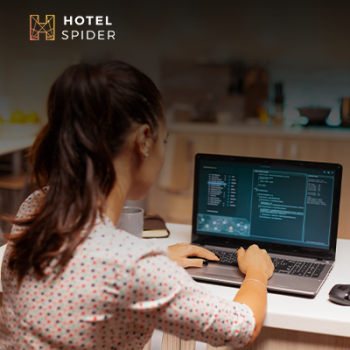 The summer of 2023 isn't even over yet, and it's already shaping up to be a big one for the travel industry.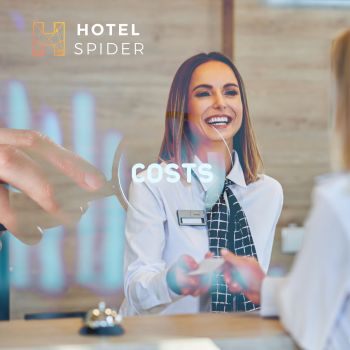 How much do you think it costs to acquire guests? This question is more difficult to answer than you might think. But we explored the topic in detail with our guest experts, Andreas Fassbender from The Living Circle and Heiko Siebert from SHL.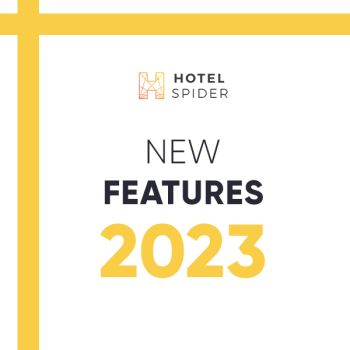 Just a few of our new Hotel-Spider system features: Services with a selectable number, standard events from GA4, Trivago free booking links and more!