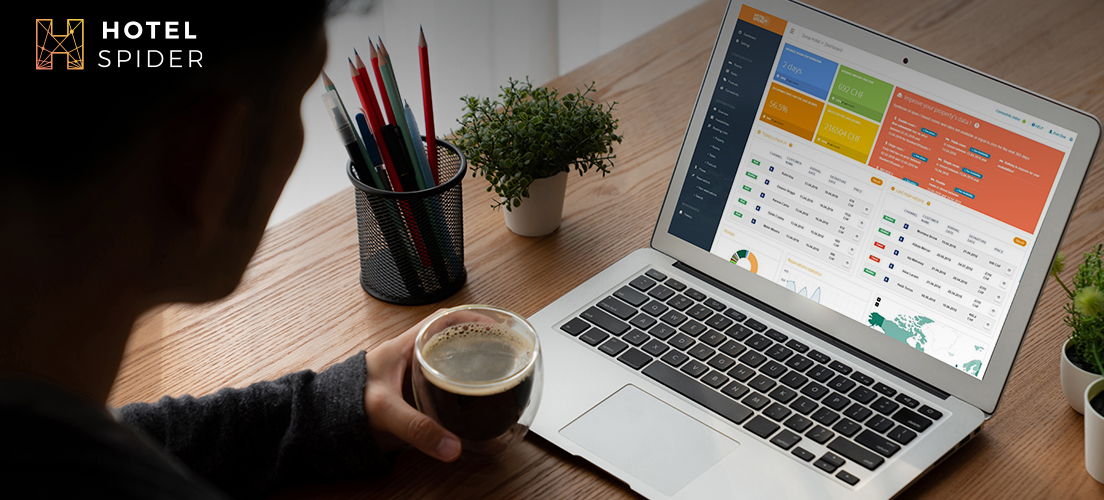 Technology is advancing at a frightening rate, and smart hotels are taking advantage of this to connect with new customers, deliver better experiences, get more consistent bookings, and drive more revenue growth.
Not all digital hotel tools are the same, though. Some have excelled at embracing new technologies, while others are lagging behind. At Hotel-Spider, we pride ourselves on being one of the most progressive and modern hotel tech solutions out there.
To find out what sets us apart, let's first take a look at the importance of a good Online Distribution Platform.
Why a hotel needs a good ODP
The right Online Distribution Platform can make a huge amount of difference for your hotel, for a ton of great reasons. Let's take a look at some of the main advantages here.
Increased visibility and reach — the right ODP can boost your presence across multiple online platforms like OTAs, booking websites, and metasearch engines. This allows you to connect with more potential guests and drive higher booking rates.
Diversification — by working with multiple channels and third parties, you can diversify your sources of traffic, bookings, and revenue. This reduces your reliance on any one single channel, and helps make your hotel more robust during times of fluctuating demand.
Smoother operations — good ODPs come packed with tools like a Central Reservation System, allowing you to manage things like room availability and occupancy, rates, and inventory in real time, so you can give your guests a better experience and avoid unpleasant errors
Better customer experiences — by giving guests the ability to book through mobile devices and different languages, access all the information they need, and interact with your site and team more easily, an ODP can deliver much better customer experiences and create stronger bonds with prospects
Why choose Hotel-Spider?
Hotels today are spoiled with a growing list of Online Distribution Platforms, Channel Managers, Booking Engines, and many more tools built to grow your hotel and drive more revenue.
At Hotel-Spider, we work hard to ensure our platform is the best that money can buy, and we're constantly investing in new features and technologies to make our offering the most progressive and modern on the market.
Here are a few reasons to consider us:
20 years of experience
We're not new to the game. In fact, Hotel-Spider has been operating and serving hotels for two decades, and we have no plans to stop anytime soon. We started when the tourism industry and the tech landscape both looked very different, and we've guided countless hotels through a rapidly changing world with success.
Our experience gives us a perspective and depth of knowledge that newer solutions can't compete with, and we share that wisdom with our customers through our services and products.
Deep knowledge of Indian marketing
For our Indian customers, it can often be tough to find a tech solution that understands their specific market, circumstances, and challenges. Our local team in India carries 3 decades of hospitality & travel experience together which makes it a successful environment for us to deliver our reliable solutions with local approach.
We've worked closely with Indian hotels for last some years, giving us a deep understanding of how this market works and helping us create a reliable and customized solution for our Indian customers. We understand Indian OTAs and search engines, and we're dialed into the specific trends in the hospitality industry in this part of the world.
A commitment to Swiss standards of service
As a Swiss company, Hotel-Spider has a different definition of service compared to many others.
Switzerland is renowned for its commitment to world-class service, and is home to some of the most prestigious hospitality schools on the planet, such as the Swiss Hotel Management School and Les Roches.
The Swiss take service seriously, and that legacy continues in Hotel-Spider's products, services, and dedication to our own customers.
Work with the best
Hotel Spider is not the only hotel tech solution on the market, but our features make us the best choice for any hotelier concerned about having the highest standard of booking engine, central reservation system, and channel manager.
A global brand with a local approach, we strive to ensure all our products are as advanced as possible at all times, and up to date with emerging and future trends in the hospitality industry and the world of technology.
Contact us to learn more about how we can help you and get started today.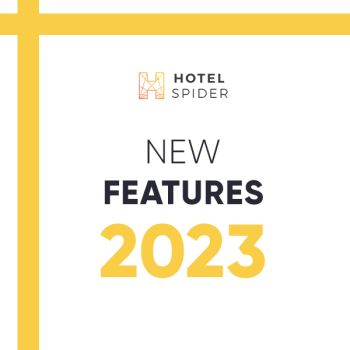 Just a few of our new Hotel-Spider system features: Services with a selectable number, standard events from GA4, Trivago free booking links and more!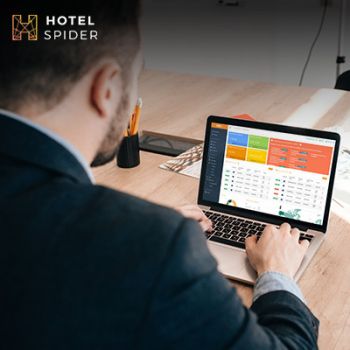 In the rapidly evolving landscape of the hospitality industry, where online hotel bookings dominate the market, having a reliable and efficient OTA (Online Travel Agency) channel manager is a game-changer for hoteliers. The right OTA channel manager can streamline operations, boost revenue, and enhance guest experiences by effectively managing hotel listings across multiple online platforms.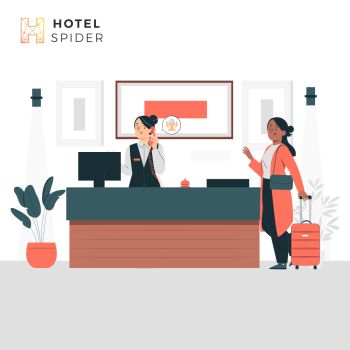 Upselling and cross-selling are both extremely valuable strategies in the hotel industry, and this has been the case forever.