There's no denying that it's been a strange few years for the travel industry. First COVID-19 restrictions rendered travel almost impossible for a year, then travel sprang back with a vengeance in 2021 and 2022.
Hoteliers and other hospitality businesses are still trying to figure out what's coming next. What is "normal" now, and how should hotels proceed? In this article, we'll take a look at why 2023 will be different for hoteliers and how they should adapt to what's coming.
2022: The year of the revenge holiday
After the COVID-19 pandemic broke out in early 2020, international travel all but dried up completely. Over the next year or so, this remained mostly the case. Even when people had the ability to travel, they chose not to.
In 2021, as the pandemic slowly began to cool down and the world began to reopen for travel, people started making plans. Having been locked in their countries — and even their homes — for the past year, their appetite for travel was stronger than ever before.
2021 saw a brief flicker in the resurgence of travel, but logistical issues like testing requirements, cancelled flights, and rapidly changing policies made it difficult. By the summer, interest in travel had dipped somewhat, with many people choosing to wait for 2022. This year, they finally made their comeback.
A survey of 2,000 Americans this year found that 66% had a desire to "revenge travel". What does this new concept mean? Essentially, it's about making up for lost time — travelling as much as possible and in style to make up for the lost experiences of the pandemic.
In the first three months of 2022, Google searches for passport appointments rose by 300%. Travel numbers finally started to return to 2019 levels, and in many cases, people were spending more — digging into two years' worth of holiday funds to splash out on more extravagant vacations than before.
Hoteliers around the world breathed a sigh of relief. The days of fighting to stay above the water seemed to be over, and the travel industry seemed to be healthier than ever before. But will it stay this way?
What does 2023 hold?
Will "revenge holidays" continue into 2023? Unfortunately, this trend won't last forever. As people readapt to the concept of travelling several times a year, unrestricted by pandemic policies, it seems likely that travel will return more or less to its pre-COVID level.
This isn't bad news for hoteliers, it just means you shouldn't count on the crazy travel frenzy of 2022 representing the new normal. And the good news is that hotels can tap into a range of hotel tech tools and solutions to ensure they keep generating bookings and filling their rooms even after the revenge holiday era comes to an end.
Succeed in 2023 with hotel tech
Hotel tech — like Hotel-Spider's online distribution solution — can be an incredibly useful asset for hotels as they enter the 2023 season with the goal of matching or even beating 2022's performance.
Our solutions contains tools like:
A mobile-first booking engine to help you maximize direct bookings, transform your website into a customer conversion machine, and give your visitors the best experience possible
A channel manager to keep track of your presence across multiple OTAs and metasearch engines, maximizing your bookings and allowing you to centralize and simplify all your activities
A central reservation system to bring all the critical data from your property together into one smooth and simple interface, helping you and your staff manage your hotel with ease and efficiency
By harnessing the power of hotel tech in this and many other ways, you can enter the 2023 season with confidence, continuing to grow and improve as the pandemic fades away into memory.
Contact us to learn more and get started.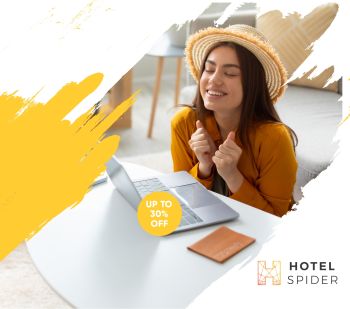 Discounts and special promotions can bring in more guests and revenue, but only if you use this tool effectively. You can find out how to do that and what to pay attention to here.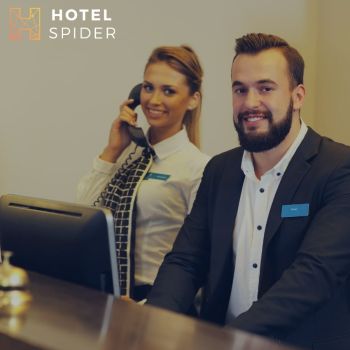 Practically, every industry is impacted and assisted by technology in the present day. Its effects extend to the hotel industry as well. There is no doubt that technology plays a key role in the hospitality industry today.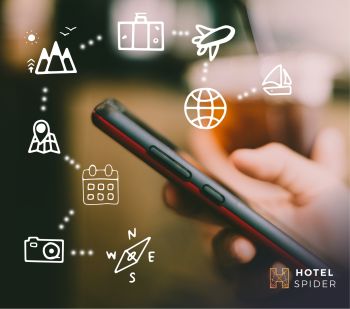 Travel agencies and corporate clients across the globe can find your hotel on the GDS - as long as you use the platform correctly. Our guest expert Kornél Simon will explain how to do this and how to make full use of this distribution channel.