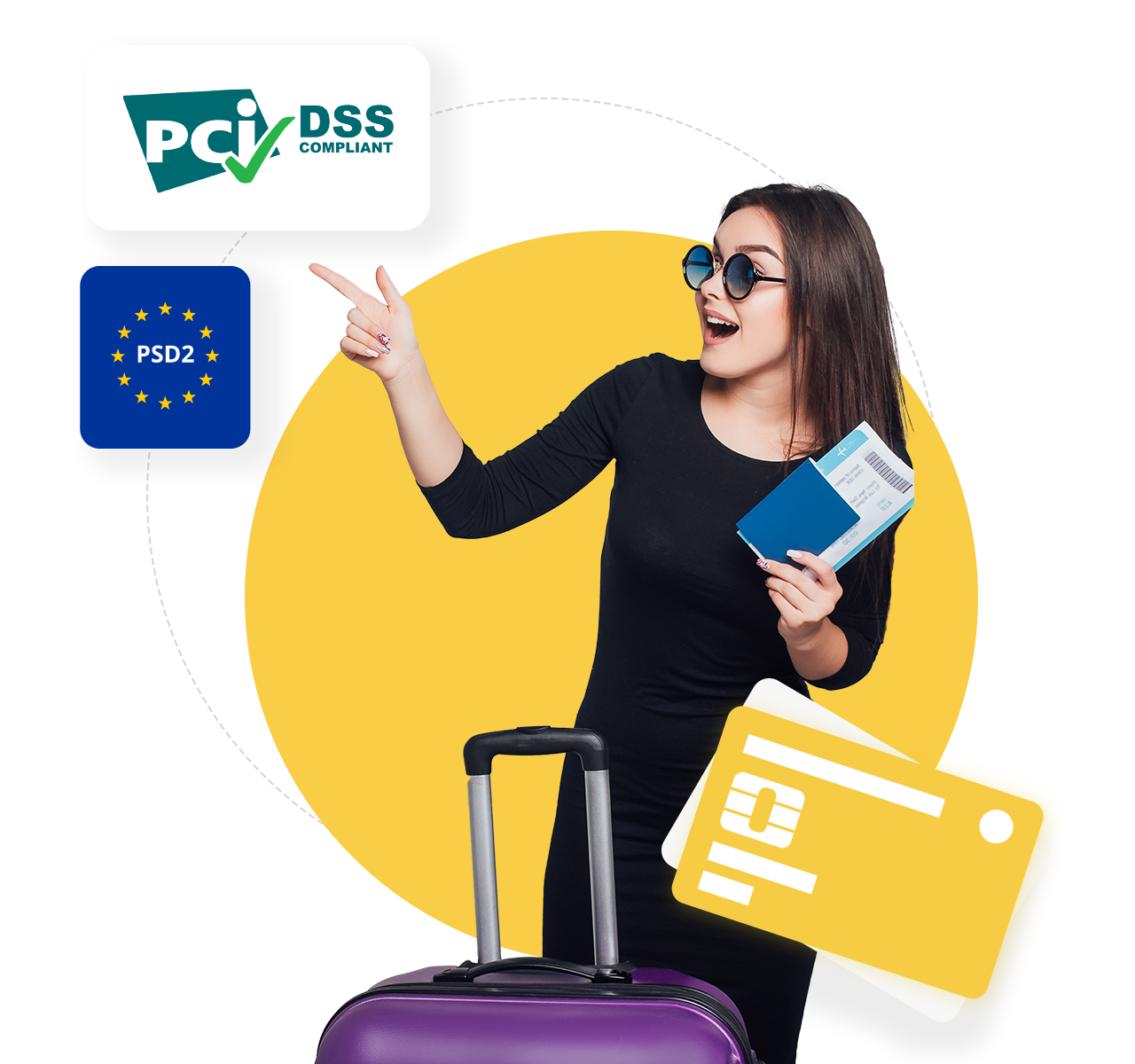 Hotel-Spider Pre-Stay Payment
How much time do you need to charge a guest's credit card?

And more importantly, the question is: How much time does your guest spend when all they want is to go to his room?
The payment process is still one of the most significant pain points for a hotel guest. He comes from a long journey and just wants to get to his room to rest. But unfortunately, he has to go through many administrative hurdles before getting his room key from you. As a hotel, it is difficult to make this experience better because you need a credit card to make sure you get paid. For the overnight stay and your service, but also of course in case a guest takes pillows or damages something in the room. Apart from the time you spend processing credit cards, you always have a responsibility for the data. Unless you comply with the PCI DSS standard, you are at risk being held responsible for stolen cards.
Less manual data entry: higher PCI-DSS security.

Faster and easier check-in

No need to pay at the front desk

Bookings fully guaranteed or paid in full
We are ideally positioned as a central and experienced partner in your online distribution to offer you a secure and faster solution. As a hotelier, you receive a direct payment receipt from the guest, based on the automated technology we deliver.
How the pre-stay payment solution works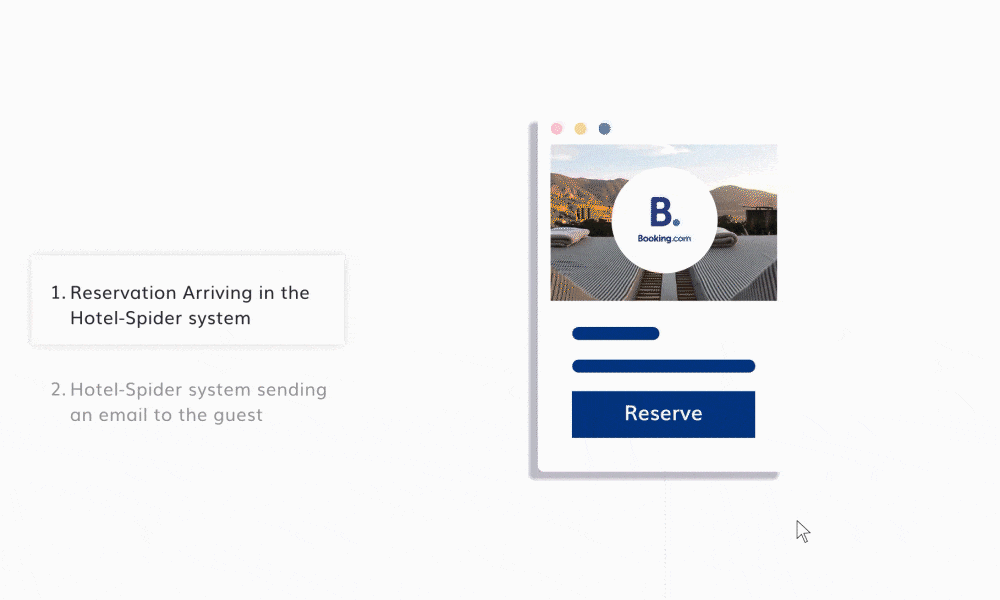 Online payment with Spider-Booking
With Spider-Booking, you can ensure that your customers can book with you quickly and securely. In addition, it also lets you guarantee that you'll get paid for the stay. Integrate Hotel-Spider's payment solution with Spider-Booking and collect the amounts right during the booking process in real-time. Thus, your guest can pay for their stay securely and easily. You have the security that you will get paid for your service.
Transaction and commission fees apply to payments via Spider-Booking.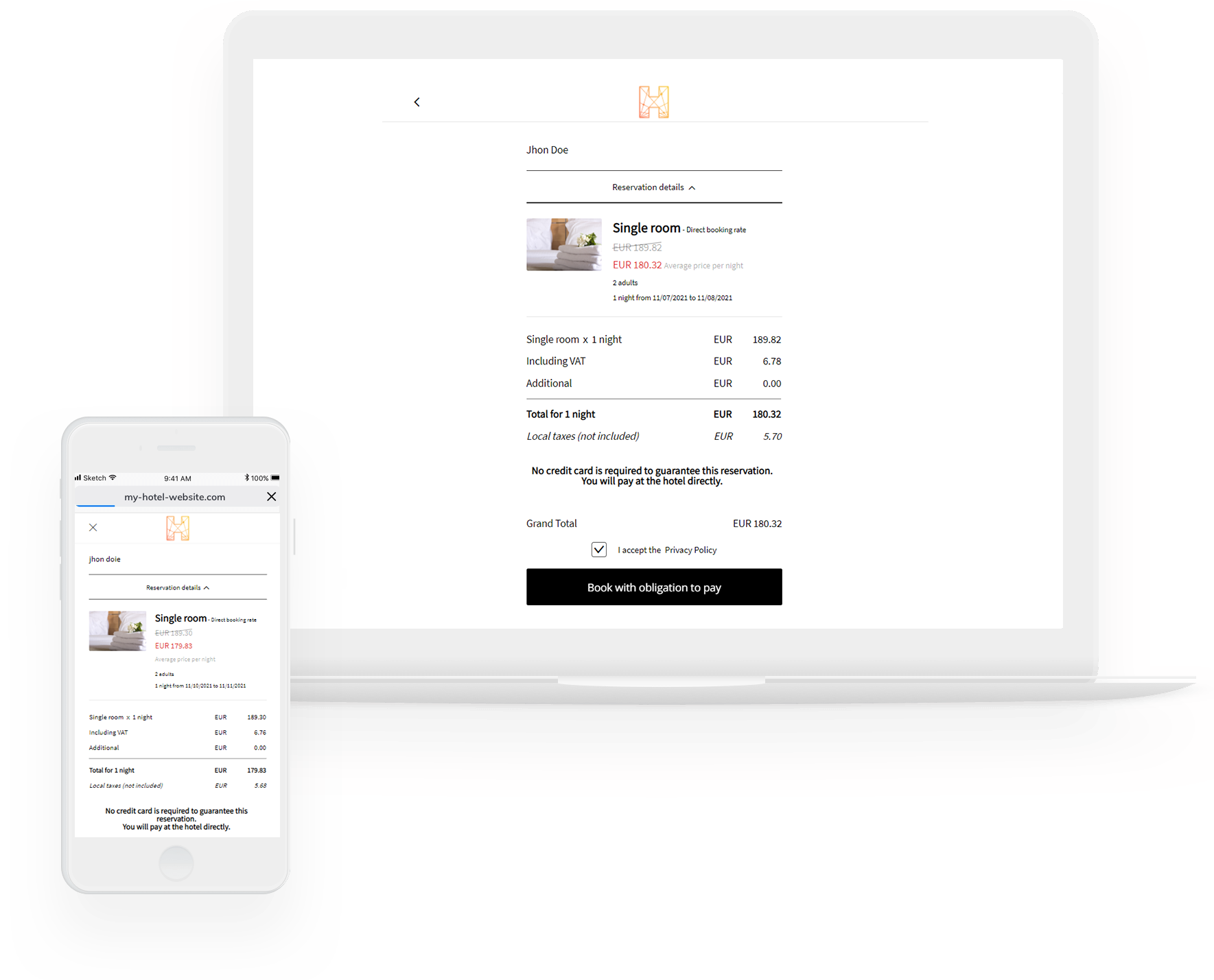 Avoid tedious manual credit card checks and protect yourself from bogus bookings, no-shows and fraud. Take advantage of automatic credit card verification during the reservation process.
Using the Card Verification API provides a simple and effective way to combat fraud. Every card that enters our system, whether OTA, GDS or via direct booking, is checked via a zero-amount call to ensure the card is not invalid, stolen, counterfeit, expired or blocked. The authorisation request will not show up on the customer statement but offers you again the opportunity to test the validity of a credit card on file.
Based on the data in Hotel-Spider, we see that on average 5.6% of the credit cards on file do not withstand the check.
A charge of €0.00 is "booked" on the card to get the following data: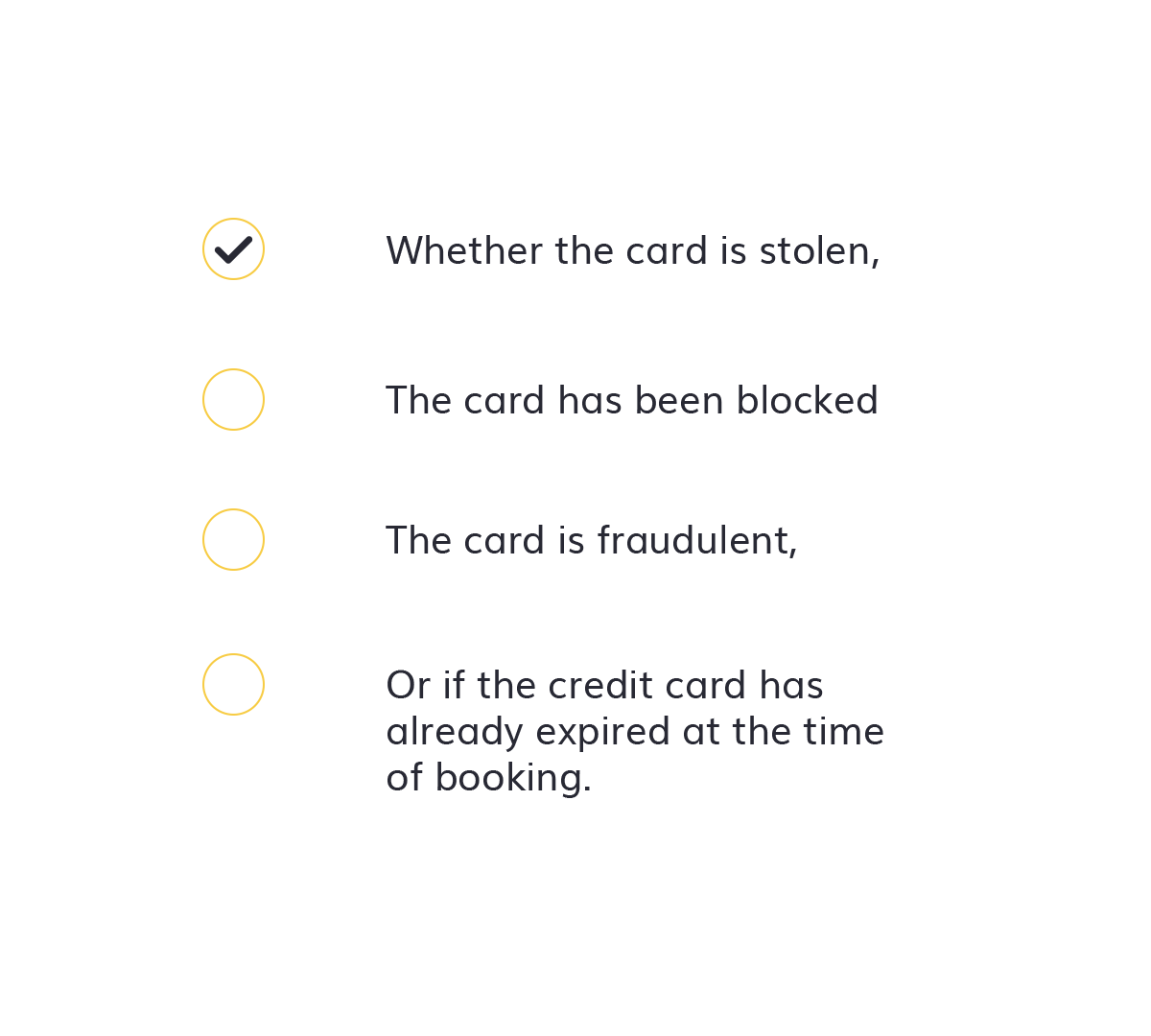 Make your life easier and use Pre-Stay Payment!