An interview with Sandro Berger, CEO of Rebagdata, a hotel service provider in Switzerland, on his experience with self-service check-in technologies and his perspective on the evolution, limitations and future thereof
The Present and Future of Hotel Pre- and Online Check-In Technology and Changing Customer Expectations with Sandro Berger .
For our 3rd video in the hotel check-in automation miniseries, Sandro Berger talks about the evolution of the automated customer pre-check-in experience.
He explains the current options and future challenges of this technology for hotels and he'll gives us a look into the features and influence of PMS-based automation and self-service check-in terminals on each customer pre-check-in experience. The limitations of mobile check-in technology and customers' misgivings and preferences concerning automated procedures will also be discussed. 
He'll also mention what the implementation process looks like, the systems involved and the best automated solution for each hotel marketing model. 
Finally, he'll evaluate the next steps, some future options and the technical and legal limitations of pre-check-in procedures in addition to highlighting the importance of a halfway point between automation and human resources at hotels. 
QUESTIONS
What are the tools you offer?
What are the limitations of mobile check-in technology?
Which systems are involved and how do they work together?
What does the implementation process look like? (Off-screen)
What kind of hotels can profit most from a self-service check-in terminal?
What is the price model for your tools?
What are the limitations of self-service check-in and online check-in technologies?
What are the next steps in the evolution of self-service check-in technology?
How far away are we from that future?
What are the intermediate steps in the evolution of this technology?
How can a hotel find a balance between automation and human interaction?
with Sandro Berger from RebagData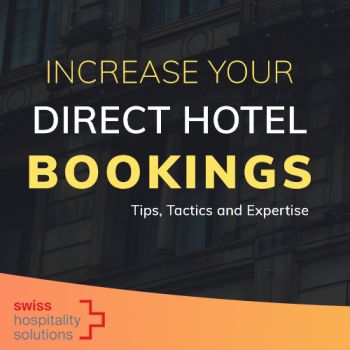 An interview with Sebastian Küchler, a Swiss Hospitality Solutions consultant who shares his know-know and expertise on implementing a smart direct booking strategy at hotels.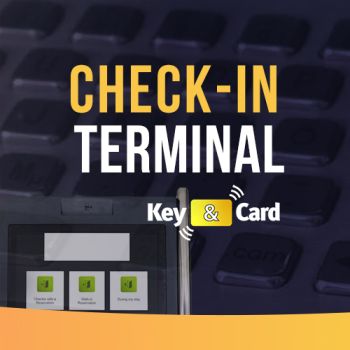 The interview with Thomas Liebrand from "Key and Cards", self-check-in terminal's supplier for hotels in Switzerland, about his particular insights on this technology.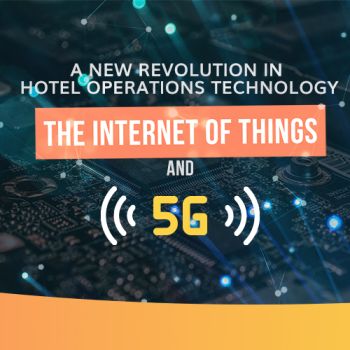 Ian Millar, a professor at the EHL School of Hospitality in Lausanne, shares his insights into the advantages, challenges and opportunities of 5G and the Internet of Things for hotels.